Dr. Bee Scherer and Jeff Waistell argue that Western misappropriation of mindfulness as a self-help technique promotes acceptance of a consumer capitalist status quo. Instead, they draw from Buddhist philosophy to demonstrate that mindfulness is not an ethically vacuous practice, providing examples of how it can and is being used to challenge materialism, competitiveness, and the notion of the independent self.
"Mindfulness is becoming part of the self-help movement and part of the disease that it ought to cure," they write. "It is seen as a source of competitive advantage, a means to progress in life, thus losing its rationale. Buddhism generally becomes the cure for the stress induced by capitalism, functioning as its ideological supplement, dealing out an 'opium of the people.'"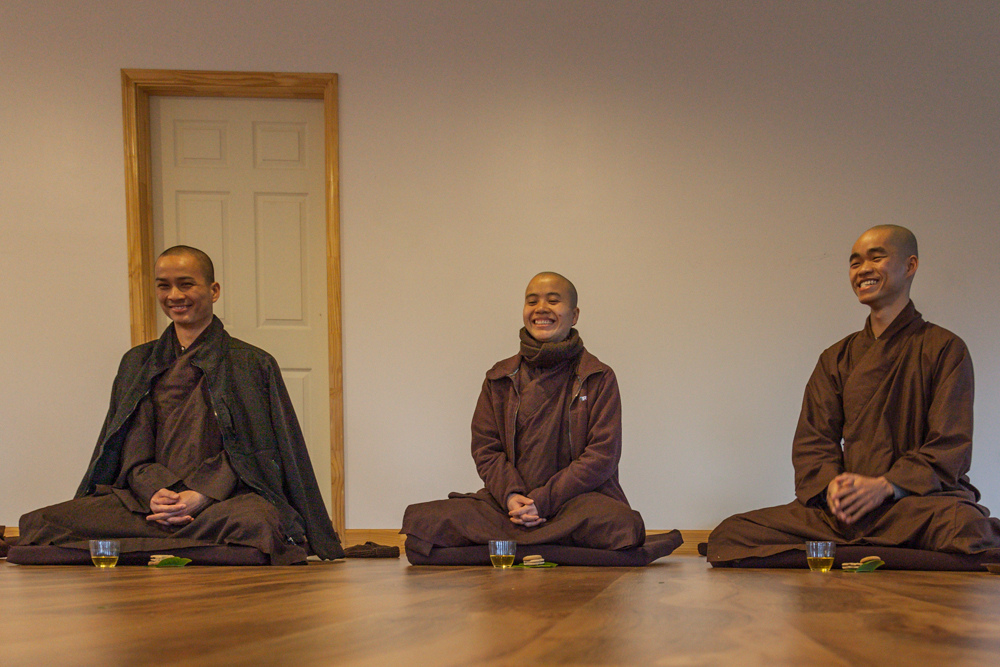 When mindfulness is applied de-contextually toward individual stress-reduction, the social causes of distress become obscured. Rather than seriously questioning "why stress in organizations is so pervasive," the aim becomes to change personal interpretations to maximize individual stress tolerance. This can serve to benefit corporate organizations and those occupying institutional power by promoting employee pacification and adjustment to toxic work culture, Scherer and Waistell claim.
"Organizations find mindfulness convenient because it can individualize stress while helping employees cope with toxic corporate life, subdue employee unrest, promote acceptance of the status quo, and focus attention on corporate goals."
Ultimately, the authors make the case that this form of individualized mindfulness detracts from an opportunity to gain insight to suffering causes and conditions and to experience a broader, interconnected compassion. They specifically focus on the Buddhist concepts of non-self and nonduality. When all objects are understood as interdependent, suffering becomes shared rather than artificially siloed. Similarly, nonduality stresses that personal liberation and liberation of the other are one and the same.
Scherer and Waistell reference the critique by "revolutionary" monk Lin Qiuwu who attributed capitalist greed to a lack of insight into nonduality. While this ontological separation is criticized for fueling the desire for personal possessions and the rise of class struggles, its opposite is understood by the authors as a pathway to active compassion through social engagement.
They outline "socially engaged Buddhism" as a practice which values social advocacy and activism. Namely, that Buddhism fundamentally opposes capitalism through ideas of the non-self that challenge possessions, ownership, and property as material ends conducive to freedom. Rather than satisfying desires, Buddhist mindfulness shifts the focus toward the transformation of desires, they write.
"The approach we are arguing for in this paper can help organizations and leaders increase their understanding of non-duality by providing them with new and better perspectives on interdependence. This could better inform corporate social responsibility programs, in that non-duality incorporates different roles and statuses into the organization, rather than viewing them as secondary to profit making."
Scherer and Waistell specifically draw from Marxist ideology, arguing for the compatibility between Marxism and Buddhism. Despite Karl Marx's critique of religion as a delusional diversion, the authors note that Buddhism distinguishes itself from "Western, colonially universalized" religions. The authors argue that both traditions "seek a resolution of existential determination" in response to concerns surrounding alienation and dehumanization.
The authors' vision for how Marxism and Buddhism might work in tandem surrounds their potential complementarity. While Marxism is noted to overemphasize an external framing of class struggles and political action, Buddhism privileges internal transformation which can be a necessary prerequisite to outward action. Essentially, one informs the other reciprocally.
"Buddhism teaches that suffering is caused by attachment, which can be resolved by morality and meditation. Marxism teaches that social ills are caused by economic exploitation, which can be resolved by socialist revolution. Thus liberation is both psychological and economic, both inner and outer, so that mindfulness and political revolution are both recommended and should be practised simultaneously."
Contemporary Buddhist ethics have grown increasingly concerned with eco-sustainability. The authors highlight a link between ecological responsibility, sustainability, and mindfulness practice, calling attention to the Thai Asoke Buddhist reform movement as exemplifying these ideals. The communal mindfulness-in-action practiced by the Asoke, they describe, provides an environmental, anti-capitalist alternative by stressing selflessness and mindful moderation. Although not self-defining as communist, the motto of the community is as follows: Consume Little, Work Hard, and Give the Rest to Society."
Scherer and Waistell provide details on the Asoke community as a case example to bolster their overarching point that individualized, self-help mindfulness may simply be a handmaiden to corporate, profit-maximizing aims. Rather than stifling ethical and political action, Buddhist-inspired mindfulness practice can give rise to activism, advocacy, and alternatives.
"This is the reason why we have written this paper: to develop a mindfulness that is detached from capitalism (not supporting it), a socially-aware and-responsible approach – a Buddhistsocialist mindfulness, perhaps – that goes beyond a blithe recognition of "stakeholders" to a full acceptance of our interdependence."
****
Scherer, B., & Waistell, J. (2017). Incorporating mindfulness: questioning capitalism. Journal of Management, Spirituality & Religion, 1-18. (Link)