A new study, published in the Journal of Social and Personal Relationships, investigates the effect of interparental conflict on children's emotion recognition. The results of a study from the University of Vermont suggest that even forms of maltreatment that are less severe than abuse and neglect can have lasting effects on children's ability to process emotions. Children from high conflict homes are less able to identify neutral emotions, an inaccuracy that may attribute to hypervigilance.
"Whereas previous studies have primarily examined links between emotion recognition and children's exposure to physical abuse and neglect, in the current study, we examined links with interparental conflict. Compared with abuse and neglect, interparental conflict is a less severe, less traumatic experience, but it is also more prevalent, and therefore has implications for a larger portion of the population." Explains Alice Schermerhorn, an assistant professor in the University of Vermont's Department of Psychological Sciences and lead author of the current study.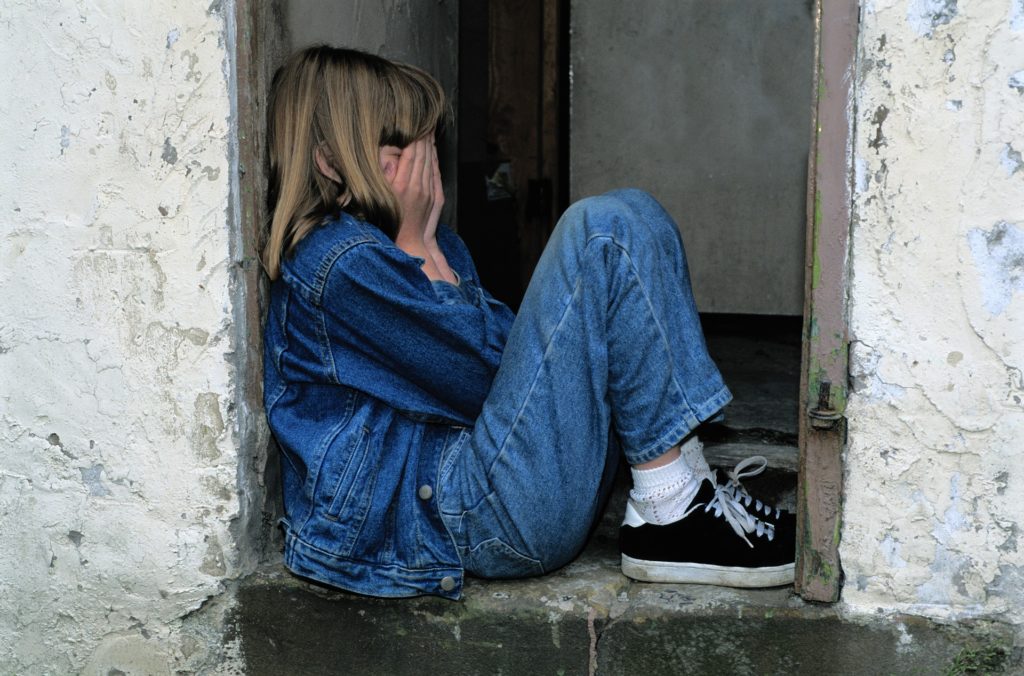 Substantial research has linked severe maltreatment and other adverse childhood experiences (ACE) with lasting adult experiences of depression, ADHD, Bipolar Disorder, and psychotic symptoms. Further, Dr. Seth Pollak and his team linked the presence of childhood abuse and neglect with a poor ability to identify and process emotions.
"Several studies suggest severe adversity is associated with poorer emotion recognition and knowledge…neglected children have been found to have poorer emotion knowledge (e.g., labeling, recognizing) than other children," Schermerhorn clarifies. However, less is known about the much more common occurrence of the effects everyday interparental conflict has on children's emotion recognition.
In the current study, 9 to 11-year-olds with 4th grade or higher reading levels and intact parental marriages were recruited. The 99 participants were divided into two groups based on a number of measurements indicating their exposure to parental conflict: children from high conflict homes and children from low conflict homes. Researchers specifically looked at children's perception of threat, self-blame regarding parental conflict, and exposure to conflict. In addition, researchers examined the role shyness played in the effect of exposure to parental conflict by having parents rate children's level of shyness using a shyness questionnaire.
Participants were exposed to photos of actors posing as married couples in happy, angry, and neutral poses on a black backdrop. After exposure to the photos for a brief period of time participants were asked to identify which emotion the couple exhibited given the three options. Participants were encouraged to respond as quickly as possible and were told the photos would disappear even if they did not choose a response.
Outcomes of the large northeastern US study consistently revealed children from low conflict home accurately identifying scenes with the correct emotion and children from high conflict homes inconsistently identifying emotion portrayed in the photos. Children from high conflict homes were able to identify happy and angry emotions with accuracy, but less accurate in recognizing neutral expressions, labeling them as either happy, angry, or saying they did not know which category they fit into.
"[Children from higher conflict homes] may be more tuned into angry interactions, which could be a cue for them to retreat to their room, or happy ones, which could signal that their parents are available to them," Shermerhorn said. "Neutral interactions don't offer much information, so they may not value them or learn to recognize them."
In the current study, shyness was shown to compound the effects of exposure to parental conflict leading children to be more uncertain of the photos displaying neutral emotions. Shy children were less able to identify the actor's emotions, even when they were from low conflict homes. Whereas shy children from high conflict homes demonstrated greater inaccuracy in emotion identification than their counterparts who were also from high conflict homes. "Parents of shy children need to be especially thoughtful about how they express conflict," Schermerhorn advised.
In closing, this study provides a significant contribution to the field by demonstrating that even low levels of conflict in the home can have lasting effects on children's ability to interpret and identify emotions. While it's unrealistic to protect children from all forms of conflict, utilizing conflict as an opportunity to teach children about resolution may be of significant benefit to reducing children's perception of threat and self-blame regarding parental conflict.
****
Schermerhorn, A. C. (2018). Associations of child emotion recognition with interparental conflict and shy child temperament traits. Journal of Social and Personal Relationships, 0265407518762606. (Link)