Psychological abuse and childhood neglect are strongly associated with depression in adulthood, according to a meta-analysis of childhood trauma and depression published in this month's issue of the Journal of Affective Disorders. "The findings clearly highlight the potential impact of the more 'silent' types of childhood maltreatment (other than physical and sexual abuse) on the development of depression," the researchers conclude.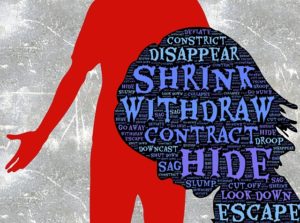 While a great deal of research has established the connection between childhood physical and sexual abuse and the development of depression, fewer studies have examined the effects of emotional and psychological abuse. Experts have hypothesized, however, that particular types of abusive childhood experiences may increase an individual's vulnerability to specific depression symptoms.
The authors of the latest meta-analysis, led by Dr. Maria Rita Infurna of the University of Heidelberg in Germany, propose that different types of abuse may influence the development of distinct forms of depression that could benefit from individually tailored therapies.
They investigated several distinct forms of neglect, including: antipathy, hostility and rejection toward the child; neglect, failure to provide child with basic needs; physical abuse, hitting and violence directed toward the child; sexual abuse, inappropriate sexual contact by older peer or adult; and, psychological abuse, controlling and domineering parenting characterized by humiliation and terrorization.
The researchers found that some types of abuse had a particularly strong association with the development of depression. For instance, psychological abuse, such as "verbal and nonverbal acts by a close other in a position of power," was more strongly associated with depression than any of the other forms of maltreatment. Childhood neglect, where a caretaker fails to provide for the child's basic emotional and material needs, was also strongly related to depression.
"We should highlight here that neglect and psychological abuse likely represent the two extreme polarities of maltreatment in a child. On the one hand, neglect is the most relevant form of maltreatment "by omission", in which the child is deprived of basic responses to his or her needs of protection, care, and love from caregivers; on the other, psychological abuse is a perfect representative of maltreatment 'by commission,' in which caretakers voluntarily degrade, humiliate, and terrorize their young in order to have power and control over them."
In both instances, they add, these experiences create feelings of shame and powerlessness in the child that may result in reduced self-esteem, leading to depression in later life.
"Overall, the results of this meta-analysis point to the importance of considering several types of maltreatment experiences as risk factors for an outcome of depression with a particular focus on the more 'silent' forms of maltreatment such as psychological abuse and neglect."
Another study published this month in JAMA Psychiatry found that emotional and verbal abuse are just as harmful as physical and sexual abuse and are connected with a broad range of mental health problems.  To see MIA's coverage of this study click here →
*
Infurna, M. R., Reichl, C., Parzer, P., Schimmenti, A., Bifulco, A., & Kaess, M. (2016). Associations between depression and specific childhood experiences of abuse and neglect: A meta-analysis. Journal of affective disorders, 190, 47-55. (Abstract)