In a recent review published in the National Association of School Psychologist's School Psychology Forum, Amanda VanDerHeyden addresses patterns of outdated practice in the field of school psychology despite an increase in effective, feasible, evidence-based alternatives. First examining the specific learning disability (SLD) classification category through a critical lens then considering popular practices lacking empirical support, VanDerHeyden calls for change within the US education system.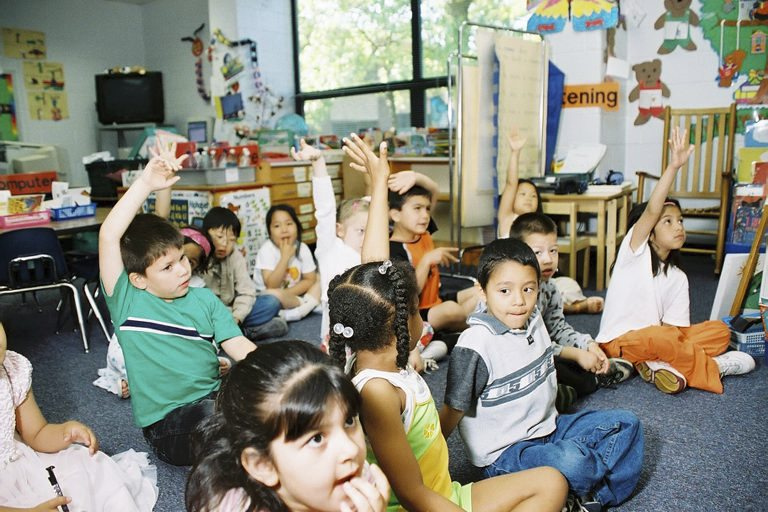 VanDerHeyden, who has worked as a researcher, consultant, and trainer in a number of school districts and is an associate editor for School Psychology Review, exposes the problematic gap between the knowledge acquired from assessing students and the provision of support to students. She also draws attention to the potential risks associated with assigning labels in the absence of quality school-wide instruction and service. In many instances, interventions found to be effective in small, homogenous samples of students are generalized to support diverse populations, and greater attention to effects and the appropriateness of school-wide interventions to improve students' experiences in schools is needed.
According to VanDerHeyden, the specific learning disability (SLD) classification has been assigned as a catch-all for students with a range of achievement delays since its origin in the 1970s. When a student demonstrates difficulty in reading or mathematics and neglects to fit perfectly into another classification category, it is not unusual for that student to receive an SLD label. Despite concerns surrounding the validity of the SLD classification, and questions about the extent to which it represents student achievement deficits vs. instructional deficits and schoolwide weaknesses, it is applied liberally on a national level.
"SLD diagnoses skyrocketed even as scientific study after scientific study emerged underscoring fundamental flaws in the construct and poor outcomes for students who received the SLD label," VanDerHeyden writes.
Recent years have seen a movement towards the adoption of multi-tiered systems of support (MTSS), characterized by increased schoolwide academic and socioemotional initiatives as opposed to classification and individualized support plans. General improvement of instructional quality and behavioral support reduce patterns in excess classification.
However, despite tremendous empirical support for response to intervention (RtI), MTSS, and the practice of assessing and responding to student patterns of strength and weakness instead of testing for innate deficits, many school psychologists cling to outdated labels and interventions. In some states, cognitive assessment has been excluded from use in disability determinations, yet this approach is used in abundance in others.
"Practicing school psychologists are optimistic that their efforts may work, and optimism is useful, but continuing to hope that a treatment with little evidence will eventually work is a practice habit that is costly and diminishes the overall efficacy of school psychology as a profession," she writes. "This habit seeps into our training programs, and students emerge having been trained to conduct practices that are of little or no demonstrable value to children."
VanDerHeyden's primary explanation for school psychologists' continued implementation of outdated programs is not that evidence-based, feasible, schoolwide supports aren't available, but instead, "because they were trained to do so." Universities and trainings have not caught up with overwhelming research challenging traditional classification and intervention models.
The best and most efficient support for the greatest number of students is accomplished by adjustments to social and academic learning environments instead of individual student characteristics. VanDerHeyden suggests school psychologists must:
Show up
Know the right combination of ingredients to facilitate the right conditions to ensure effective intervention
Know how to employ (or train others to implement) evidence-based interventions
Know how to sustain an intervention until effects are meaningful and lasting
Because it can be extraordinarily overwhelming for newly-trained teachers and psychologists to enter into complex, dysfunctional school systems and inform meaningful change, many of the best-trained candidates seek employment in schools that are already high-functioning. Component one above is critical because, in many schools ripe for a paradigm shift, qualified psychologists aren't showing up. Students vulnerable to exposure to higher rates of poor instruction, conflict and violence, social and emotional turmoil, and trauma, may be more likely to be labeled or receive diagnoses, but no more likely to receive supportive accommodations that they would have been otherwise due to outdated patterns in practice.
Significant variation in teacher ability to accommodate student needs contributes to the importance of quality management with regard to social, emotional, and instructional practice, and school psychologists are in a unique position to fulfill the need for improved management. However, if training is discrepant with current research, focusing on interventions for individuals and small groups, and if talented school psychologists aren't thinking outside of the box to marry research and practice, schools will continue to cling to outdated methods solely because that's what has been done in the past.
****
VanDerHeyden, A. (2018). Why Do School Psychologists Cling to Ineffective Practices? Let's Do What Works. School Psychology Forum, 12(1), 44-52. (Link) 
***
Mad in America hosts blogs by a diverse group of writers. These posts are designed to serve as a public forum for a discussion—broadly speaking—of psychiatry and its treatments. The opinions expressed are the writers' own.
***
Mad in America has made some changes to the commenting process. You no longer need to login or create an account on our site to comment. The only information needed is your name, email and comment text. Comments made with an account prior to this change will remain visible on the site.