According to new research, between 2013 and 2014, 38.4% of adults took a medication that lists depression as a potential side effect, and 9.5% received three or more such medications. About 23.5% took a drug that listed increased suicidality as a side effect. The researchers found that the use of these drugs was associated with people developing depression and suicidality.
"Use of prescription medications that have depression as a potential adverse effect was common and associated with greater likelihood of concurrent depression," the researchers write.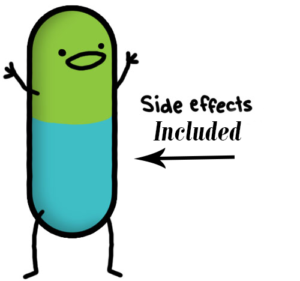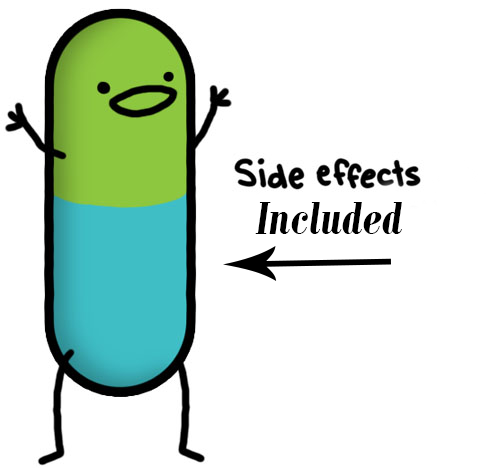 The research, published in the Journal of the American Medical Association (JAMA), was led by Dima M. Qato, PharmD, MPH, PhD, at the Department of Pharmacy Systems, Outcomes and Policy, University of Illinois at Chicago, and also included Katherine Ozenberger, from that same institution, as well as Mark Olfson, a psychiatrist and public health specialist from Columbia University, New York.
Numerous medications include depression and suicidality as a potential side effect, including hormonal contraceptives, beta-blockers, proton pump inhibitors, anti-anxiety medications, and, paradoxically, "antidepressants" themselves.
The researchers found that rates of depression were higher in those taking medications that listed depression as a side effect. They controlled for numerous other factors, including gender, race, age, education level, socioeconomic status, marital status, employment, and multiple medical conditions (e.g., hypertension, cancer, diabetes, and many others).
The authors also controlled for potential confounds and reverse causality by using a statistical method called sensitivity analyses. For instance, the researchers conducted additional analyses to test if removing those who used psychotropic medications would alter the outcome, or if removing those who had hypertension (which is also associated with depression) would alter the outcome. In all of these cases, the association between medication use and depression continued to be statistically significant.
These results indicate that even when removing potential confounding cases (such as other psychotropic drugs, or people with illnesses linked to depression), there was still a link between medication use and the development of depression.
The connection between these drugs and depression were even more powerful for people who took three or more medications that had depression as a side effect. In fact, according to the researchers, about three times as many people who took three or more of these drugs developed depression when compared to those who were not on such medications:
"The estimated prevalence of depression was 15% for those reporting use of 3 or more medications with depression as an adverse effect vs 4.7% for those not using such medications."
Their finding was not merely due to medication use in general—there was no difference in depression symptoms between those who took no medication and those who took even three medicines that did not have depression as a side effect. Thus, only drugs with depression listed as a side effect were associated with the development of depression.
According to the researchers, some of these medications are available over-the-counter (such as proton pump inhibitors and emergency contraceptives) in the US, and their packaging is often not thorough enough to describe the association of these drugs with depression and suicidality. Thus, consumers may not be aware that the medications they are taking could be responsible for their altered emotional state.
Additionally, the researchers note that calls for screening for depression have expanded considerably—yet screening instruments do not ask about potential medication side effects. Thus, screening for depression may result in someone receiving a diagnosis of depression (and potentially receiving antidepressants) when what is happening is that they are experiencing the side effect of another medication.
****
Qato, D. M., Ozenberger, K., Olfson, M. (2018). Prevalence of prescription medications with depression as a potential adverse effect among adults in the United States. JAMA, 319(22), 2289-2298. doi:10.1001/jama.2018.6741 (Link)