A recent systematic review and meta-analysis published in Annals of Family Medicine compared the effects of antidepressant tapering procedures across twelve studies. The study authors conclude that there is some evidence that cognitive behavioral therapy (CBT) and mindfulness-based cognitive therapy (MBCT) can aid in tapering procedures, but more research is needed.
"Although some people need antidepressants to prevent relapse/recurrence, 30-50% of long-term users have no evidence-based indication to continue their medication," the authors write. "This inappropriate use exposes patients to potentially serious adverse effects."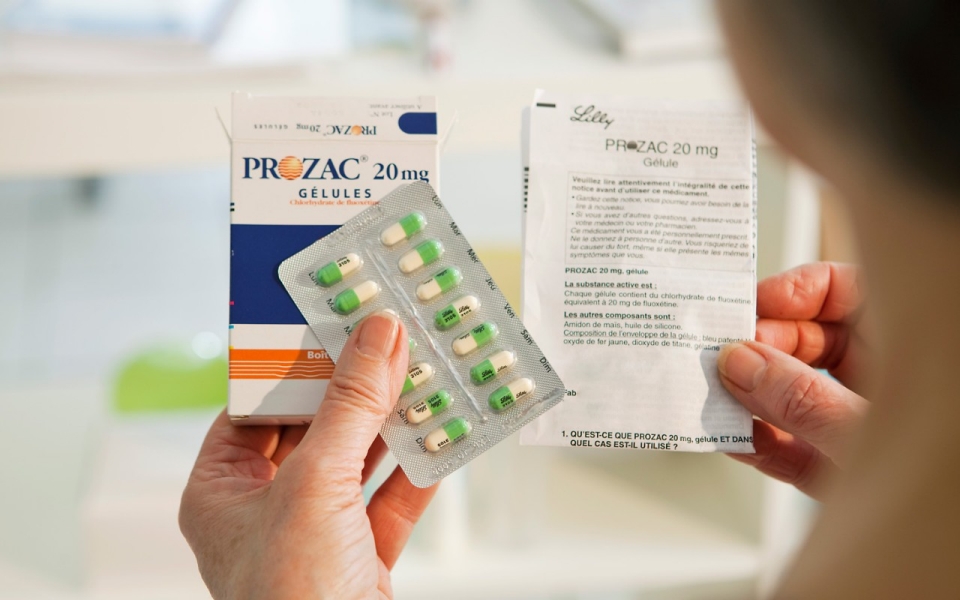 In the United States, the median duration of antidepressant use exceeds five years and is typically done by primary care providers. Coming off antidepressants is often associated with withdrawal symptoms that can mimic relapse/recurrence of a depressive episode.
Cognitive behavioral therapy (CBT) and mindfulness-based cognitive therapy (MBCT) have demonstrated potential in preventing relapse/recurrence. The authors of this review and meta-analysis examined what interventions are effective in managing antidepressant discontinuation and what patient outcomes are seen after discontinuation.
The study authors collected published articles of studies on discontinuation of antidepressants. Twelve total studies were included, all published before March 2017. The studies consisted of eight randomized controlled trials, two single-arm trials, and two retrospective cohort studies.
A variety of antidepressants were represented across the included studies (e.g., tricyclic antidepressants, selective serotonin reuptake inhibitors). The median length of antidepressant use by the participants across studies varied significantly (9.2 months to 9.5 years). Interventions used across the studies to facilitate discontinuation included cognitive behavioral therapy (CBT) with tapering, mindfulness-based cognitive therapy (MBCT) with tapering, gradual discontinuation, one week of tapering, and patient-specific letters sent to primary care providers (PCP) recommending antidepressant discontinuation.
Discontinuation rates ranged from 6%-95%, with the lowest rate being for patient-specific letters sent to PCP. The letter approach was no different from usual care and those who discontinued use had a shorter duration of antidepressant use. The methods with higher rates of successful discontinuation were CBT plus tapering and clinical management plus tapering. In studies of MBCT with tapering, 55%-75% of participants stopped taking antidepressants.
Only two studies reported on discontinuation symptoms. In both of these studies, fewer symptoms were seen when tapering was utilized. Time to relapse and recurrence was longer when gradual discontinuation was done, and newer antidepressants such as SSRIs were associated with shorter time to recurrence than tricyclic antidepressants. Significantly lower risk of recurrence was found with CBT plus tapering compared with clinical management plus tapering after two and six years.
There was no difference between recurrence rates for MBCT plus tapering and maintenance antidepressants. Reduction in use of antidepressants was highest for CBT plus tapering with 19% of participants reducing antidepressant use by at least 50%
Overall, tapering is much more effective when conducted with specialist psychological or psychiatric interventions (40-95%). More studies are needed that report on discontinuation symptoms. The available evidence suggests that abrupt discontinuation increases discontinuation syndrome and that CBT while tapering leads to significantly lower rates of relapse/recurrence. Additionally, MBCT with tapering was effective in helping patients achieve discontinuation without increasing relapse/recurrence.
****
Maund, E., Stuart, B., Moore, M., Dowrick, C., Geraghty, A. W., Dawson, S., & Kendrick, T. (2019). Managing Antidepressant Discontinuation: A Systematic Review. The Annals of Family Medicine, 17(1), 52-60. (Link)