Recent research shows that benzodiazepines are responsible for a high number of emergency department (ED) visits across the United States – being implicated for 9.9% of all ED visits involving adverse medication-related events. Additionally, the majority, or seven out of eight, of ED visits related to benzodiazepine use involve nonmedical use and self-harm. Furthermore, 80% of benzodiazepine-related ED visits involve the simultaneous use of other drugs such as alcohol. These findings suggest that the prescription of benzodiazepines by healthcare professionals should be limited, if not avoided altogether.
Medscape Medical News, quoting Daniel S. Budnitz, MD, MPD, director of the Medication Safety Program, Centers for Disease Control and Prevention (CDC), in communication with Medscape Medical News, reports:
"Although benzodiazepines are typically not problematic in terms of acute overdoses when used alone, patients often don't take them as prescribed or use them with other substances in a self-harm attempt."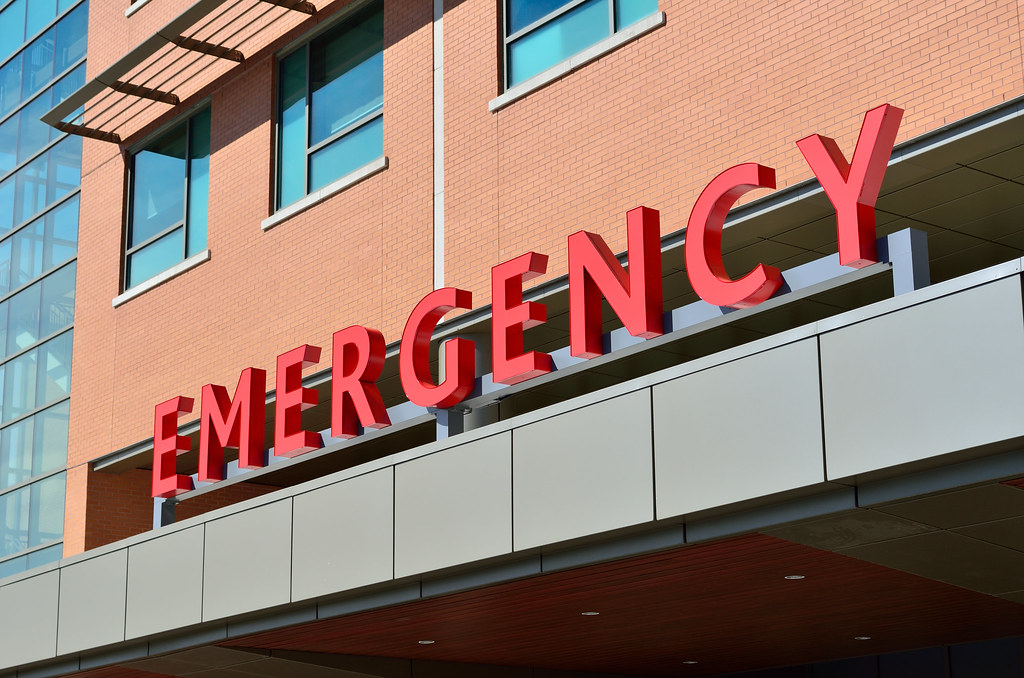 Benzodiazepines, such as Xanax, are used to treat symptoms such as anxiety, insomnia, and seizures. However, they have a number of negative potential side effects, such as increasing the risk of physical dependence, being highly addictive, and causing severe respiratory depression when used in conjunction with other central nervous system depressants like alcohol or opioids. They have been shown to increase cognitive impairment, falls, and fractures, in elderly adults. Elsewhere, benzodiazepines have been shown to cause risk for dementia to more than triple.
Researchers examined data from the National Electronic Injury Surveillance System-Cooperative Adverse Drug Event Surveillance (NEISS-CADES) project, which is a "collaboration between the CDC, US Consumer Product Safety Commission, and the Food and Drug Administration" writes Medscape Medical News. The sample includes 60 hospitals that comprise a demographic that is nationally representative.
Researchers examined intent of patients' benzodiazepine use, by looking at whether the use was therapeutic, related to self-harm, or nonmedical, with nonmedical reflecting use for recreational purposes or using someone else's medication to self-treat anxiety. Most ED visits relating to adverse events associated with benzodiazepine use involved self-harm (30.4%) or nonmedical use (55.9%).
The authors of the study suggest that better screening tools are necessary to identify patient risk for self-harm, advocating in particular for a free resource developed by the National Institute of Mental Health, the Ask Suicide-Screening Questions (ASQ), which is used to assess youth suicide risk. As reported in Medscape Medical News, the authors found that more than half, or 53.8%, of visits involving nonmedical benzodiazepine use included patients who were 15-34 years old, making this age group particularly vulnerable.
They also express concern about benzodiazepine exposure for both older and younger adults. Despite benzodiazepine use being discouraged by the American Geriatric Society due to negative effects, ED visits attributed to benzodiazepines for adults 65 and older total over 16,000 per year. On the other end of the lifespan, almost 2,500 ED visits examined in the study involved children younger than 5 who had accidentally ingested benzodiazepines. The researchers promote the safe storage of medication as a preventative measure.
Moreover, as 20% of ED visits involving benzodiazepines included concurrent use of other drugs, such as opioids (29.9%), the researchers urge clinicians to ask their patients about substance use when prescribing benzodiazepines. They suggest steps such as urine testing, if opioid or cocaine use is suspected, and encourage clinicians to refer their patients to substance abuse treatment if needed. Furthermore, the authors promote psychiatric and social assessments and follow-up for patients who are at risk for self-harm. They offer mental health assessment and treatment as options for patients who engage in nonmedical benzodiazepine use, to address underlying issues that may be contributing to their drug use.
Authors Vega and Maust, as reported by Medscape Medical News, encourage healthcare providers to limit benzodiazepine use across the board, and especially with high-risk patients, such as those with a history of substance misuse or self-harm behavior. They suggest that clinicians gain a better understanding of patients who engage in nonmedical benzodiazepine use, as well as the negative events that come along with this use. They point to the potential harm that has been shown to be caused by benzodiazepines and urge caution when prescribing. Elsewhere, others have urged against the prescription of benzodiazepines at all, citing disastrous individual and societal side effects.
****
Anderson, P. (2020). Benzodiazepines implicated in high rate of ED visits across US. Medscape. (Link)