In a series of studies, researchers find support for a connection between ADHD-like tendencies and a propensity for entrepreneurial activity. Further, the study links decreased sleep quality to increased behaviors associated with ADHD.
The studies are summarized in a recently released paper published in the journal Entrepreneurship Theory and Practice. Although ADHD-like tendencies are often regarded in research as 'abnormal,' and understood in relation to impairment or distress among those impacted, the researchers, Brian Gunia, J. Jeffrey Gish, and Mona Mensmann, make a compelling case that these tendencies may serve adaptive functions:
"Although the combination of hyperactivity, impulsivity, and attentional variation underlying clinical ADHD could clearly hamper many workplace outcomes, entrepreneurship research has suggested that ADHD can also heighten entrepreneurial intentions. Specifically, clinical ADHD may 'push' people away from standard jobs and 'pull' them toward a more flexible entrepreneurial lifestyle."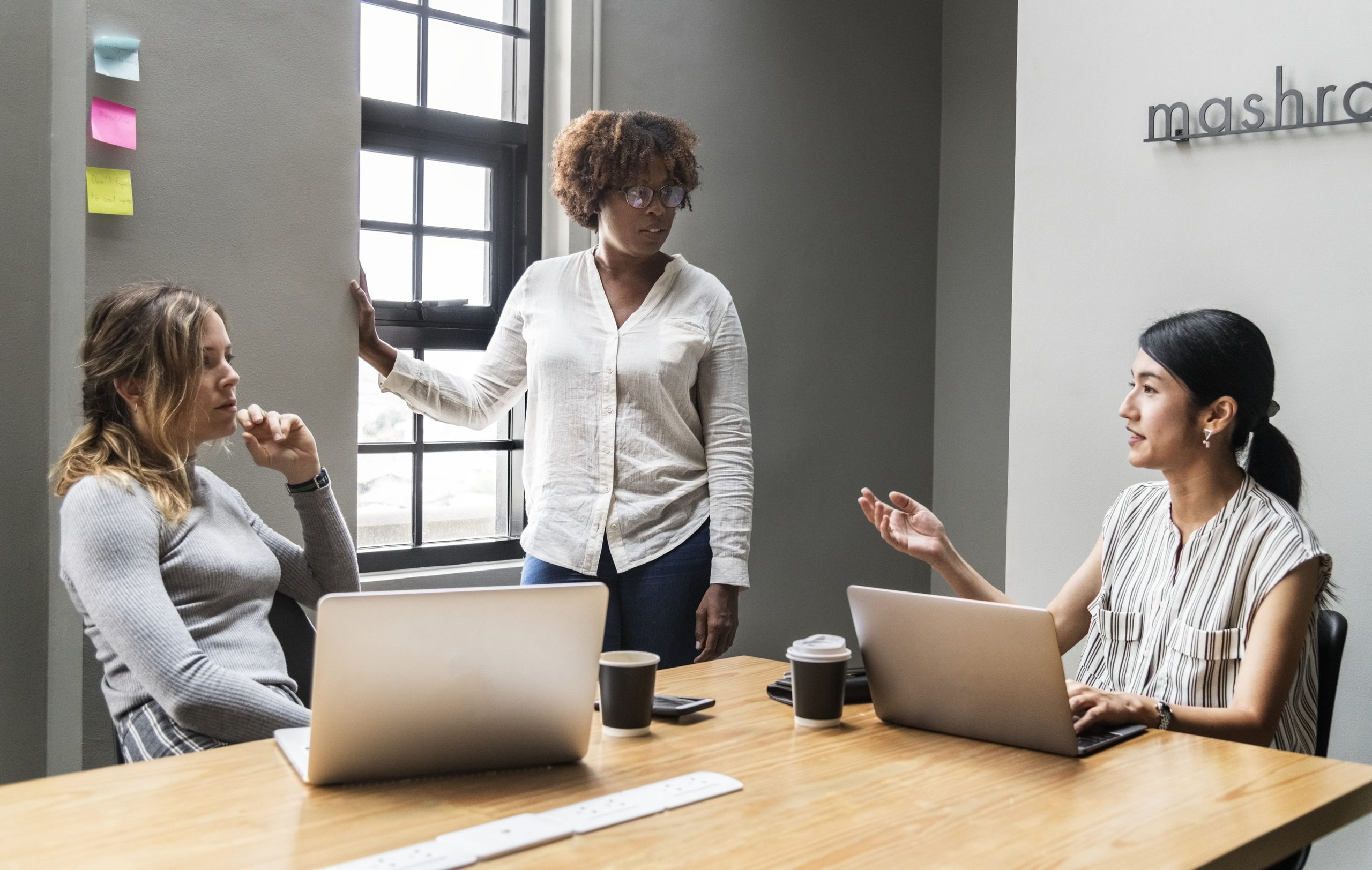 The first study explored relationships between sleep patterns and ADHD-like tendencies. The second and third studies examined the tripartite conceptual model (sleep issues increasing the experience of ADHD-like trends, ultimately leading to increased likelihood in engagement in entrepreneurial intentions) proposed by the research team by surveying a large panel of adults. The fourth study looked at the strength of the model in application to a global group of people with entrepreneurial experience.
In these studies, participant reports of sleep issues and ADHD-like tendencies were treated as traits on a continuum – not defining characteristics of the people experiencing them, but rather, significant within a particular time frame. Findings across all four studies together supported the model proposed by the research team.
In the absence of any known biomarkers, and because a comprehensive cognitive assessment is not always accessible (nor reliable when available), diagnostic determinations about ADHD are often made based on subjective criteria. Behaviors associated with ADHD (e.g., difficulty remaining sedentary for long periods or organizing one's space) are sometimes perceived as incompatible with expectations imposed on students in school. They are often first identified as issues in educational contexts as a result.
According to the National Institute of Mental Health (NIMH) estimates, the prevalence rate for ADHD among children in 2011 was estimated to be around 11.0% compared to a current prevalence rate of 4% among adults. There exist a multitude of factors contributing to differing trends across the lifespan—one being that challenges associated with ADHD in childhood may no longer be relevant in adulthood. Movement, creativity, healthy risk-taking, the ability to tune distractions out from one's periphery, and more can all be beneficial in some professional arenas.
Discourse implying disorder and impairment may be in direct conflict with the experiences and preferences of individuals with behaviors consistent with the disorder. Some have also raised concerns that NIMH recommendations to parents related to ADHD in childhood misrepresent research and lean too heavily on pharmacological responses. Many have also questioned the "adequacy and legitimacy" of the diagnosis itself.
According to Gunia, Gish, and Mona: "[ADHD] has emerged as a notable driver of entrepreneurial intentions, i.e., the interest in engaging in prototypical entrepreneurial activities." Those experiencing ADHD-like tendencies may feel unengaged in traditional professional roles and be more likely to think seriously about challenging conventions and founding a venture.
In their four studies, the study authors were interested in ADHD-like behaviors, not clinically significant ADHD, according to the assumptions that "many psychologically 'normal' individuals experience ADHD-like tendencies at times," and that the experience of these tendencies may be temporary yet impactful. Among the variables contributing to increased ADHD-like tendencies during specific periods throughout the lifespan may be sleep disturbance.
One of the variables contributing to increased ADHD-like tendencies during specific periods throughout the lifespan may be sleep disturbance. Research with samples of children has identified a connection between low-quality sleep and the intensity of ADHD-like tendencies.
"ADHD-like tendencies are not assumed to reflect individual differences, only how an individual feels and behaves for a particular period of time. Our research investigates the potentially causal role of a biological factor: impermanent sleep problems."
Across all four of their studies reported, Gunia, Gish, and Mona endeavored to investigate the extent to which these findings held up among adults, in addition to the strength of the model suggesting that poor quality sleep fuels periods of ADHD-like behaviors, in turn promoting entrepreneurial intentions.
It is important to note that the focus was on entrepreneurial intentions defined as "the interest in engaging in prototypical entrepreneurial activities." The quality of entrepreneurial actions was not accounted for in this project.
Study 1
The researchers recruited a sample of adult participants for an overnight study, during which approximately half were sorted into a sleep deprivation condition, and half were sorted into a control condition (N = 350). Participants were asked to report their ADHD-like tendencies both before and immediately following experimental procedures. The authors explain that "participants in the Sleep Deprivation condition reported greater ADHD-like tendencies in the post- than the pre-survey, whereas those in the Control condition reported the opposite […]"
Study 2 and 3
Two large, nationally representative samples of adults were recruited using MTurk paneling services. In Study 2, participants (N = 281) completed a survey with questions regarding their entrepreneurial intentions, their sleep patterns, their ADHD-like tendencies, and depressive symptoms as a potential mediator.
This study supported the hypotheses that ADHD-like tendencies would be positively associated with entrepreneurial intentions, that sleep issues would be positively associated with ADHD-like tendencies, and that ADHD-like tendencies would mediate the relationship between sleep problems and entrepreneurial intentions.
"However, the direct effect of both indicators on entrepreneurial intentions was in a direction opposite to [the hypothesis that sleep problems would be positively associated with entrepreneurial intentions], and the model with sleep quantity as a predictor was not significant."
Thus, Study 3, a modified replication of Study 2, was conducted to clarify areas of ambiguity in a new similarly recruited sample (N = 100).
As opposed to looking specifically at depressive symptoms as an alternative mediator, the researchers looked at self-reports of affect using a measure applied in Study 1. Their findings revealed that "poor sleep quality was associated with heightened ADHD-like tendencies, which was associated with heightened entrepreneurial intentions; poor sleep quality was also directly associated with heightened entrepreneurial intentions. These relationships generally did not hold, however, for insomnia, sleep quantity, or several alternative mediators."
Study 4
In the final study, the authors recruited a sample of practicing entrepreneurs (N = 184) to complete a survey with questions surrounding sleep quality, ADHD-like behaviors, and their intentions to start a new business eventually.
Consistent with findings from the other studies described in their paper, "the results revealed consistent links between all three measures of sleep, ADHD-like tendencies, and entrepreneurial intentions—in this case, intentions to found another business."
The authors make the critical distinction that entrepreneurial intentions do not necessarily equate to the realization of entrepreneurial success. However, the "socially imbedded" (contingent upon contextual factors) inclination to contemplate starting something new in a concrete way may be somewhat of a benefit to ADHD-like tendencies. Periods of sleep disturbance may foster these behaviors.
Given additional research suggesting that sleep disturbance and ADHD can both uniquely interfere with work quality, further research could be done to explore these relationships in greater detail. The researchers conclude:
"The current research sought to connect the contemporary prevalence of sleep problems to the enduring allure of entrepreneurship. Extending prior work on the link between ADHD-like tendencies and entrepreneurial intentions, we suggested that sleep problems can elicit the former and heighten the latter. We hope these surprising results motivate more work into the many biological influences that could nudge people toward the consequential choice to venture."
****
Gunia, B. C., Gish, J. J., & Mensmann, M. (2020). The Weary Founder: Sleep Problems, ADHD-Like Tendencies, and Entrepreneurial Intentions. Entrepreneurship Theory and Practice, DOI:10.1177/1042258720940502 (Link)