Researchers and clinicians have begun using the theoretical Clinical High Risk for Psychosis (CHR-P) paradigm to try to identify who is at risk for developing psychiatric diagnoses such as schizophrenia. But a new study has found that the CHR-P model doesn't reflect current evidence. Instead, it focuses on the wrong symptoms.
The CHR-P model focuses on early psychotic experiences called "attenuated psychosis"—hearing sounds that aren't there, for instance. Its proponents theorize that these experiences predict who will develop more severe psychotic symptoms. But in their new study, researchers found that severe emotional distress and addiction (in combination with attenuated psychosis) were far more predictive of "transition" to schizophrenia. Attenuated psychosis alone was not.
The research was led by Laila Hasmi and Jim van Os at Maastricht University Medical Centre, and the study was published in the journal Epidemiology and Psychiatric Sciences.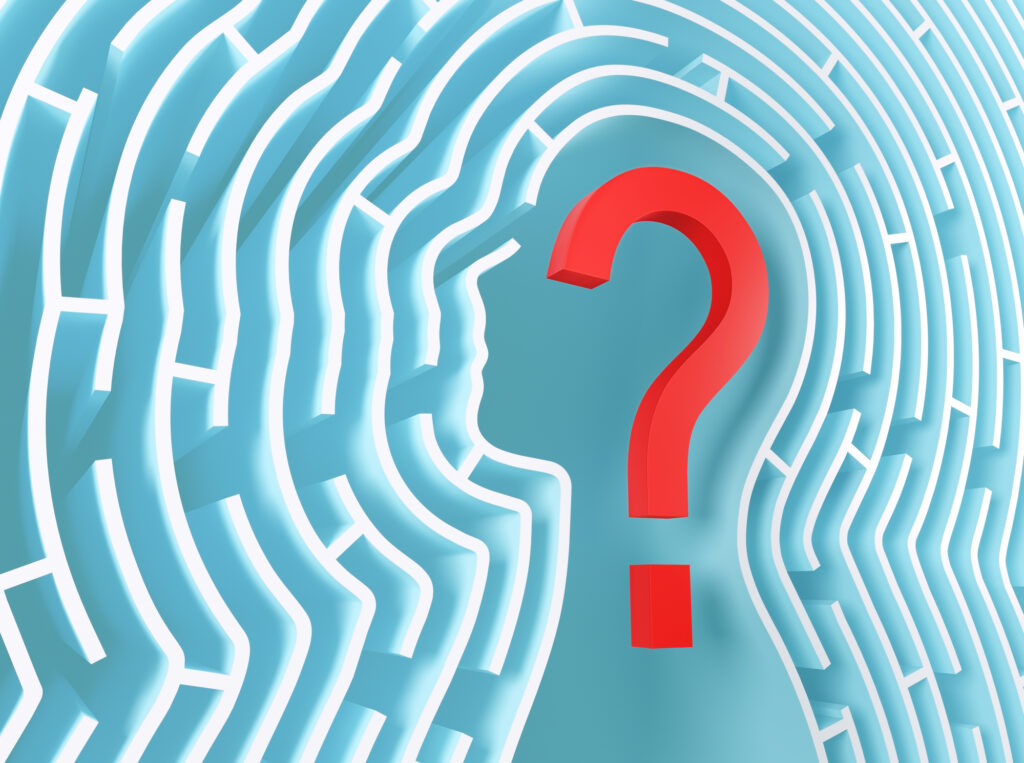 The researchers used data from the Netherlands Mental Health Survey and Incidence Study-2 (NEMESIS-2), which followed 6,123 people in the general population for about ten years, with four rounds of interviews.
About 1.4% of the population developed some form of psychotic experiences over the follow-up period, while about 25% of those also experienced severe emotional distress and/or addiction. Those with psychotic experiences alone were no more likely to have healthcare usage than the average participant.
However, those with distress/addiction as well as psychotic experiences were more likely to have experienced childhood adversity and adverse life events and to have lower social functioning, more healthcare usage, and be prescribed antipsychotics.
In an email with Mad in America, van Os wrote:
We show that having psychotic experiences or "attenuated psychotic symptoms" per se does NOT increase risk for poor outcome at all. Instead, we show that psychotic experiences ONLY represent more severe clinical states if there is a context of severe emotional distress and addiction problems. Psychotic experiences WITHOUT a context of severe emotional distress and addiction problems are not associated with indicators of severity/poor outcome and, in fact, seem to be innocent.
In other words: our study shows that the obsession of biological researchers with anything psychotic as the precursor for 'schizophrenia' is misplaced. Instead, the "high risk" is mediated by severe emotional distress and addiction problems, NOT psychosis in isolation.
The strange thing, however, is that in the official definition of CHR-P, a context of severe emotional distress and addiction problems is EXCLUDED or at best considered a non-relevant epiphenomenon.
This is consistent with previous findings. Minor hallucinations (such as hearing the phone ringing when it is not) are incredibly common, even in healthy populations. One study found that 38.7% of college students with no mental health diagnoses occasionally had such experiences. Another comprehensive review found that up to 84% of people experienced auditory verbal hallucinations at some point (such as hearing their name being spoken in the distance).
Researchers have found that less than 1% of people who could be considered "clinically high risk" actually go on to "transition" to schizophrenia. In most cases, hallucinations are brought on by stress, lack of sleep, or substance use and disappear on their own.
van Os and others have previously critiqued the scientific basis for the CHR-P model; others have critiqued its poor predictive ability.
Finally, does using the CHR-P model to define who receives treatment for psychosis actually help? Not according to the research, which demonstrates that the ineffective CHR-P model may actually take resources away from more effective public health approaches. In fact, one study found the same rate of "transition" to schizophrenia for those identified using the CHR-P model as those who weren't.
Given this failure, why does the CHR-P focus on these "attenuated psychosis" experiences as predictors of later development of severe psychosis? And why do its supporters ignore predictors like severe emotional distress and addiction?
According to van Os, it might be because of the hunt for neurobiological causes. Researchers may believe that because these experiences are similar, they must therefore share the same underlying neurobiology and therefore be a result of the same "disorder." And in fact, Yale researchers were recently awarded a $52 million grant to study this supposed neurobiological substrate.
According to van Os, that 52 million dollar grant is wasteful. It was awarded to study a model that doesn't match up with the evidence. And the new study demonstrates that.
****
Hasmi, L., Pries, L. K., Ten Have, M., de Graaf, R., van Dorsselaer, S., Bak, M., . . . & van Os, J. (2021). What makes the psychosis 'clinical high risk' state risky: Psychosis itself or the co-presence of a non-psychotic disorder? Epidemiol Psychiatr Sci, 30, e53. DOI: 10.1017/S204579602100041X. (Link)