A retrospective data analysis from patient referrals in Canada reveals that Black Canadians who experience first-episode psychosis are more likely to experience coercive treatment and intervention. The study was conducted by researchers at McGill University in Montreal, who interpreted data from 2008 to 2018 using a regressive analysis to explore the relationships among race-ethnicity, diagnosis of psychosis, and coercive referral and intervention. This is the first study to establish a clear correlation between ethnoracial difference and involuntary treatment and hospitalization in Canada.
It is well-established that racial bias in the U.S. impacts psychiatric diagnosis and treatment. At the same time, racial discrimination affects mental health, and researchers have identified racial bias as a determinant in a wide range of phenomena from overdiagnosis in schizophrenia to school discipline and inequity in education. In the U.S., Black and minority youth are also more likely to be subject to forced treatment or hospitalization.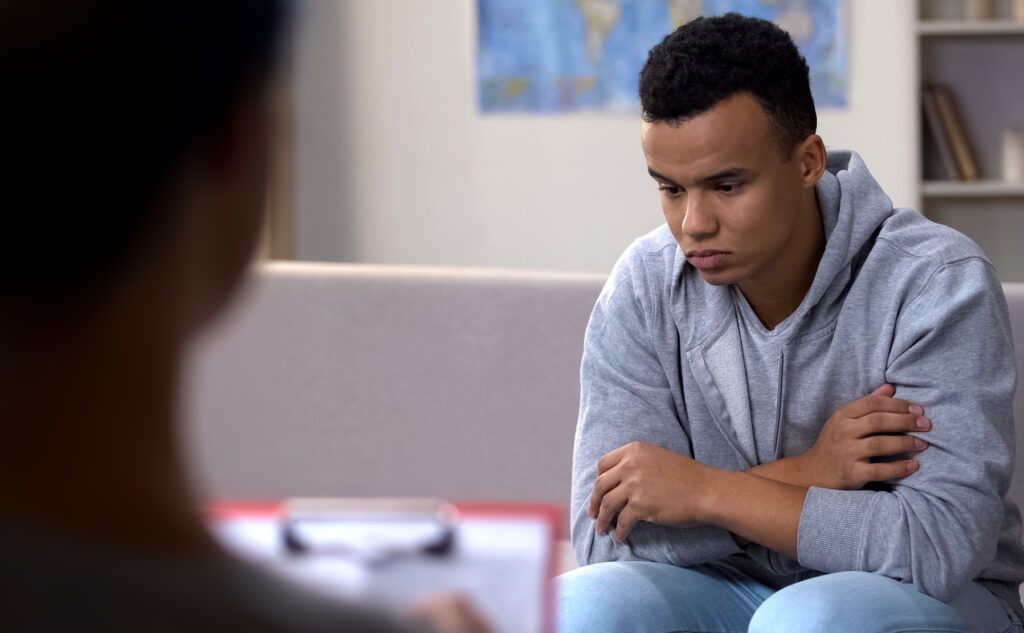 In Canada, the prevalence of involuntary admissions was as high as 77% in 2013, and the rates have steadily increased over the past two decades. The authors note:
"Certain groups, particularly ethnic minority groups of African or Caribbean descent, are at a greater risk for involuntary admission; this discriminatory treatment may be due to excessive application of the 'danger' criterion for psychiatric commitment among members of these groups."
Indeed, scholars such as Jonathan Metzl have pointed out that racialized perceptions of violence affect psychiatric diagnosis in the U.S. Researchers in the U.K. have also suggested that discrimination and racial bias may lead to higher rates of incorrect decisions to admit patients involuntarily. But few studies have been conducted to assess whether such discrimination is present in Canadian psychiatric settings.
To assess the data in Canada on coercive referrals, the authors looked to chart notes to determine whether patients were brought to emergency services via police, ambulance, or court order. They also examined legal documents and physician notes to assess whether interventions such as psychiatric assessment or outpatient treatment were voluntary or coerced. This analysis revealed that white patients with first-episode psychosis were overall less likely to be coercively referred. On the other hand:
"Black persons with [first episode psychosis] experienced more coercive referrals via police, ambulance, and court order than did other ethno-racial groups. These findings suggest that racial bias may be at play given pervasive negative stereotypes of Black men being violent and the frequent encounters that members of the Black community have with the police."
With respect to coercive interventions, both white and non-Black minority groups were less likely to experience coercion. The authors found a significant combination of medical and legal coercive treatment of Black people, suggesting an interaction of psychiatry and law that is especially problematic for Black people experiencing psychosis. This evidence of differential treatment demands a discipline-wide reckoning with racism and racial bias in psychiatry in order to prevent further harm to Black patients.
****
Knight, S., Jarvis, E., Ryder, A., Lashley, M., and Rosseau, C. (2021). "Ethnoracial differences in coercive referrals and intervention among patients with first-episode psychosis." Psychiatric Services, 00:1-7. (Link)