Childhood lead exposure may adversely affect adults' personalities, according to a new study published by the National Academy of Sciences. The study, which sampled over 1.5 million people in Europe and the U.S., found that lead exposure in childhood may lead to lower levels of conscientiousness and agreeableness and higher levels of neuroticism, thus linking atmospheric lead in the developmental environment with less adaptive personalities in adulthood.
Even at very low levels, lead exposure has been found to cause adverse effects in childhood behavior, including poor academic achievement, compromised cognitive functioning, higher rates of problem behavior, and later life outcomes, including psychiatric dysfunction and antisocial behavior. While largely unexplored, studies on the effects of childhood lead exposure in adulthood have suggested greater levels of psychopathology and the development of difficult personality traits.
Ted Schwaba, the study's lead author and a postdoctoral fellow at UT Austin, stated that the apparent link between lead exposure and less adaptive personality traits is "quite impactful," because, as the authors explain:
"We take our personalities with us everywhere. Even a small negative effect of lead on personality traits, when you aggregate it across millions of people and all the daily decisions and behaviors that our personality influences, can have really massive effects on well-being, productivity, and longevity."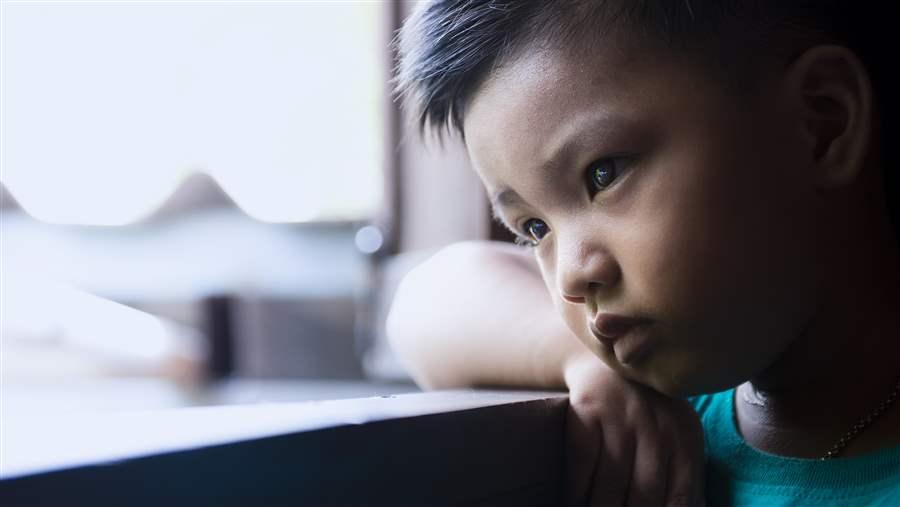 The study sampled historical atmospheric lead data from the Environmental Protection Agency and linked this data with results of online personality questionnaires from people who grew up in the sampled areas. In general, adults raised in areas with higher atmospheric lead levels exhibited less agreeableness, conscientiousness, and more neuroticism in their 20's and 30's, compared with adults who did not grow up in high-concentration areas.
"Normally," Schwaba notes, "across the lifespan, people become more conscientious and agreeable, and less neurotic." This, however, was not the case with individuals exposed to higher levels of atmospheric lead.
These findings add urgency to what many have already known to be a pressing environmental and racial justice issue. In the United States and elsewhere, environmental hazards such as lead are more likely to be located in communities of color, poor communities, and among populations with little economic or political power. As Schwaba notes:
"Black children are twice as likely to have high levels of lead in their blood as white children. From an economic standpoint, from a social justice standpoint, or really any way you look at it, it's incredibly important to limit lead exposure as much as possible."
Achieving equity in atmospheric exposure to lead will take concerted efforts on multiple fronts, including land use, resource allocation, environmental regulation, and the provision of opportunities for participation in public processes, such as licensing and permitting facilities that emit toxic and carcinogenic chemicals in poor communities and communities of color.
****
Schwaba, T., Bleidorn, W., Hopwood, C., Gbeauer. J., Rentfrow, J., Potter, J., and Gosling, S. (2021). "The impact of childhood lead exposure on adult personality: Evidence from the United States, Europe, and a large-scale natural experiment." Proceedings of the National Academy of Sciences, 118(29): e2020104118. (Link)