From The Post and Courier: "The U.S. Department of Justice has opened a new investigation in South Carolina involving adults 'with mental illness' who have been subjected to unnecessary institutionalization inside adult care homes.
The investigation will seek to determine if 'South Carolina needlessly segregates individuals with mental illness in adult care homes … by failing to provide integrated community-based mental health services,' the agency said Jan. 12.
. . . 'People with disabilities have too often been unlawfully isolated in institutions, including state psychiatric hospitals and adult care homes,' Assistant Attorney General Kristen Clarke of the agency's Civil Rights Division said in a news release.
. . . hundreds of 'community residential care facilities' are licensed across the state by the S.C. Department of Health and Environmental Control to house adults with mental illness and special needs.
'Most of them, they're horrible. It's nowhere that you would ever want your family member to be,' said Kimberly Tissot, executive director of Able SC. 'There's abuse and neglect constantly. They're treated more like prisoners than actual residents.'"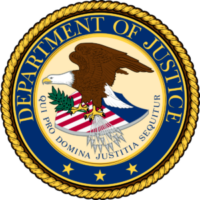 ***
Back to Around the Web