In a new article published in the Journal of Mental Health, researchers Bethany Garner, Peter Kinderman, and Phillip Davis examine online debates about psychiatric diagnosis. Their study explores several blogs, both pro- and anti-psychiatry, and examines the polemics that differently positioned participants used to advance their side of the debate.
According to the authors, the contentiousness of this debate leads researchers to rely on "rhetorical concessions" and linguistic tricks rather than facts to bolster their arguments. This reliance on rhetoric negatively impacts the discussion around diagnosis in psychiatry. Therefore, the researchers implore blog authors to engage with facts rather than participate in petty linguistic games to advance the conversation around diagnosis.
"In these accounts, polemical tones tended to override the fundamental arguments. In this analysis, polemics between authors were preventing the emergence of solutions," Garner, Kinderman, and Davis write. "This splitting into warring oppositions has occurred for years, and the risk is that this will continue. The differing conceptual models produce combative rhetoric. Debates online are still polemical."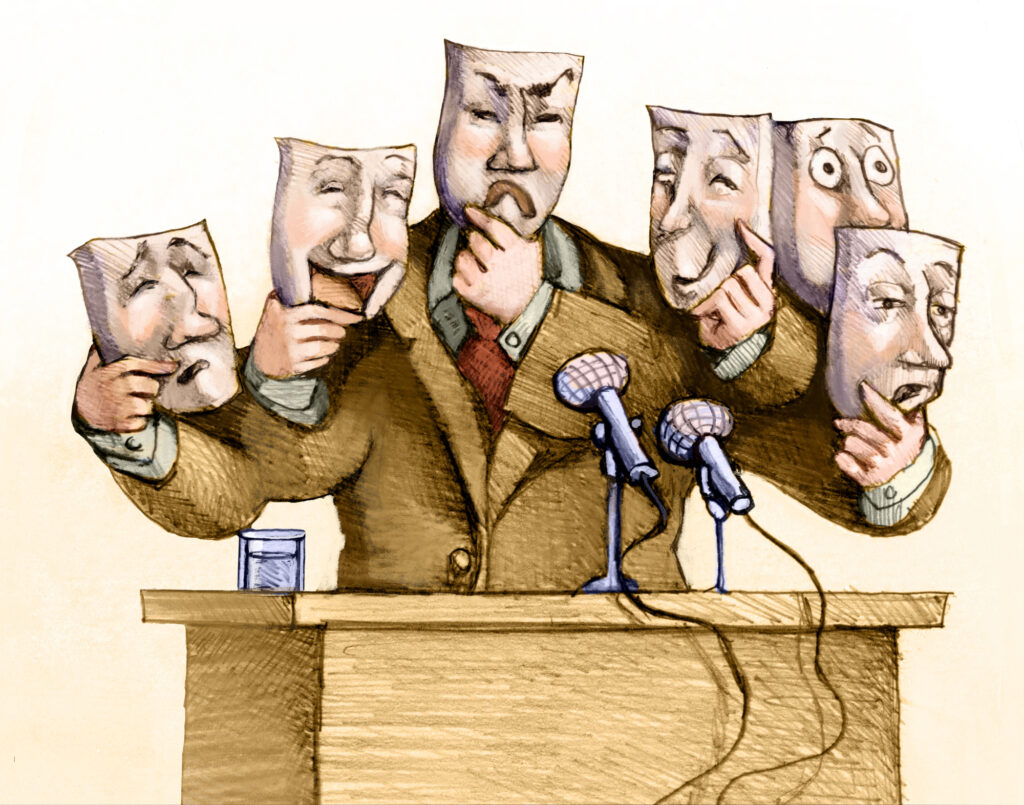 Psychiatry as a discipline has largely embraced the conventions of diagnosis—the proponents of psychiatric diagnosis point to several beneficial factors in defending this practice. Diagnosis offers a shared language for service users and providers, and it allows service users to name their suffering. It can also give service users access to specialized services and help determine what psychiatric interventions may work best to help alleviate their suffering.
More recently, however, voices from within psychiatry have become more suspicious of the diagnostic apparatus, and the biomedical model it is based on has come under criticism.  Authors have gone as far as calling psychiatric diagnosis a fraud based on the "damaging fiction" of mental illness as a biological disease. These authors point to life circumstances rather than brain states and abnormalities as the chief cause of mental disorders.
Researchers critical of the diagnosis project have often cited the stigmatizing effect diagnosis and the biomedical model of mental health can have on service users. The stigma diagnosed individuals experience can commonly manifest as prejudice and discrimination. Clinical mental health encounters also commonly result in epistemic injustice, a situation in which the service users' concerns and knowledge are disregarded in favor of the service providers' narrative.
Critics of psychiatric diagnosis have also pointed to service provider biases that affect diagnosis and subsequent treatment. Research has shown that racial bias likely plays a large role in psychiatric diagnosis. Black patients are twice as likely to be diagnosed with schizophrenia as white patients, even when their symptoms are similar. Having a psychiatric diagnosis also doubles your risk of experiencing a medical error.
The current research examines the debate around diagnosis by analyzing six blogs that take various positions on psychiatric diagnosis. The authors chose blogs that were both critical of diagnosis and supportive of it, as well as blogs that took a more middle-ground approach to the debate. Several themes were present in each of the blogs examined by the authors: assertion of authority, rhetorical concession, appeals to moral clarity and positioning the opponent.
An assertion of authority is a rhetorical tactic whereby an author makes an assertion based solely on their authority rather than evidence or facts to further their argument. The authors found evidence of an assertion of authority in the pro diagnosis blog's use of terms like "simply" to describe mental illness as "simply" a brain disease as well as in phrases such as "I have been practicing a long time." Evidence of an assertion of authority could be found in the anti-diagnosis blogs as well, with the use of phrases such as "not so commonly understood," implying that the blog author knows better than most psychiatrists.
Rhetorical concessions are linguistic tricks in which an author offers a vestigial concession to their opponent's point to seem more reasonable to their audience. For example, the present research found evidence of rhetorical concessions in the pro diagnosis blog's assertion that "some illnesses" are caused by situational factors, "but" most are biological. Similarly, anti-diagnosis blog authors used rhetorical concessions when they wrote that they have the "utmost respect" for psychiatrists, "but the medicalization of childhood has gone too far."
Both pro and anti-diagnosis blog authors engaged in appeals to moral clarity when they asserted that their approach is the one service users "deserve." These blogs also attempt to position their opponents as "morally bankrupt or scientifically illiterate."
The current research argues that these linguistic tricks and rhetorical positioning distract from an important conversation that should be taking place within the psy-disciplines around the usefulness of diagnosis.
Garner and her colleagues believe these blogs could be a venue for creating a "richer speculative space" if the authors would engage with facts rather than polemics designed solely to advance their positions. They write:
"This analysis demonstrates the potential of nuanced thinking and where it gets sabotaged. These pieces of writing should be creating a space for thought, not driven by pre-determined polemical extremes, but equally not merely splitting the difference. That creation of a richer speculative space for investigation allowed for thought to challenge opinion and to make of blog posts not necessarily a polemic but more ideally a place for wider dissemination of thought and a more productive public debate."
****
Bethany Garner, Peter Kinderman & Phillip Davis (2022): The 'rhetorical concession': a linguistic analysis of debates and arguments in mental health, Journal of Mental Health, DOI: 10.1080/09638237.2021.2022631 (Link)