From The New York Times: "Her senior yearbook photo shows her smiling broadly, 'but I felt terrible that day,' said [Renae] Smith, who is now 19 and attends a local community college. 'I've gotten good at wearing a mask.'
She had come to exemplify a medical practice common among her generation: the simultaneous use of multiple heavy-duty psychiatric drugs.
Psychiatrists and other clinicians . . . [caution that] such medications are too readily doled out, often as an easy alternative to therapy that families cannot afford or find, or aren't interested in.
These drugs, generally intended for short-term use, are sometimes prescribed for years, even though they can have severe side effects — including psychotic episodes, suicidal behavior, weight gain and interference with reproductive development, according to a recent study published in Frontiers in Psychiatry.
Moreover, many psychiatric drugs commonly prescribed to adolescents are not approved for people under 18. And they are being prescribed in combinations that have not been studied for safety or for their long-term impact on the developing brain.
'You can very cogently argue that we don't have evidence about what it means to be on multiple psychotropic medications,' said Lisa Cosgrove, a clinical psychologist at the University of Massachusetts, Boston. 'This is a generation of guinea pigs.'
. . . Public health officials first grew concerned about the problem of multiple medication use, or polypharmacy, a decade ago, when it emerged among young people in foster care and low-income settings. Legislative reforms were passed to curb the practice in those settings, but it has since widened to include affluent and middle-class families.
'It's gone mainstream,' said Julie Zito, professor of pharmacy and psychology at the University of Maryland.
The Rise of Polypharmacy
. . . The path toward polypharmacy often starts with drugs that are used to treat A.D.H.D. The condition is the 'foundation of polypharmacy,' said Dr. David Lohr, a child psychiatrist at the University of Louisville and the medical director for the Department for Community Based Services, which oversees Kentucky's child welfare system.
. . . Polypharmacy became even more common after 2013, when the clinical definition of A.D.H.D. was updated and broadened. Previously, the Diagnostic and Statistical Manual of Mental Disorders, the standard reference for the diagnosis of thousands of medical conditions, stated that an A.D.H.D. diagnosis applied if the patient exhibited 'some hyperactive-impulsive or inattentive symptoms that caused impairment.'
In 2013, the requirement for impairment was dropped, among other changes that together 'led to significantly increased diagnosis,' according to an analysis in The Journal of the American Medical Association. By 2015 to 2016, 13.1 percent of adolescents ages 12 to 17 were diagnosed with A.D.H.D., according to the journal's analysis."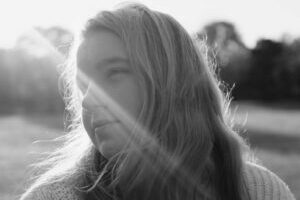 ***
Back to Around the Web