A new article published in the International Journal of Mental Health Systems found that peer support specialists who engage in frequent introspection regarding their work in the mental health system showed increased insight into their own conditions as well as enhanced resilience.
The research was led by Daniel Poremski, a senior research fellow for the Institute of Mental Health in Singapore. Poremski and his co-authors write:
"Self-reported mental health of our participants did not change over the course of the study. However, the role did help participants grow and learn about their condition and their strengths. While sharing their past experiences could be taxing, they learned how to harness their recovery journey without risking relapse. Entering the role of a peer support specialist does not appear to negatively impact mental health but might enhance insight and resilience. However, this appears to occur in individuals who already possess an inclination toward introspection."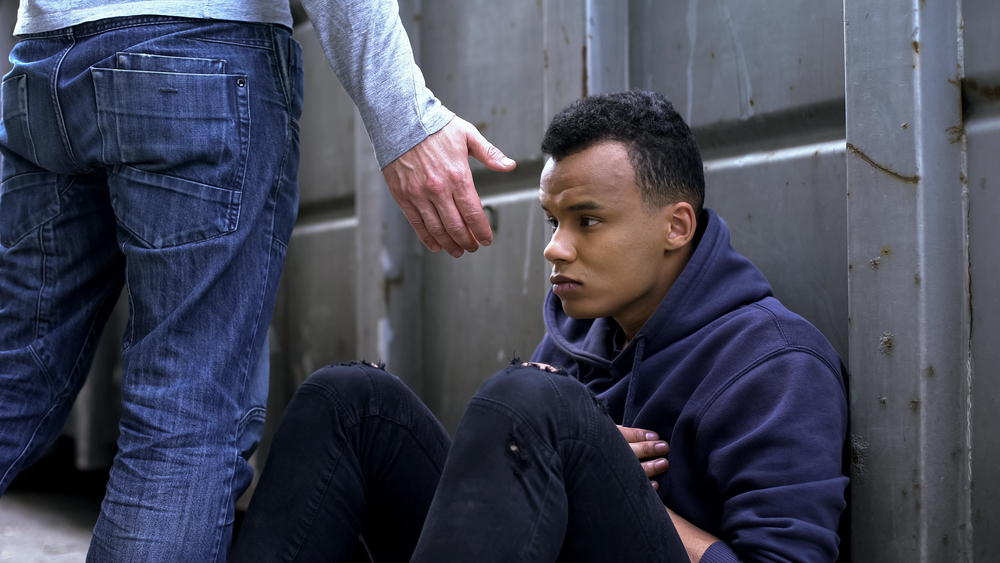 The goal of the current research was to investigate how peer support specialists (PSS) mental health was affected by their work. To accomplish this goal, the researchers followed 10 peer support specialists throughout their first year of employment. Between April 2019 and April 2020, the authors conducted 3 interviews with each participant at 4 month intervals.
The interviews were open-ended and lasted about an hour on average. The first interview with each participant focused mainly on their own journey of recovery, with subsequent interviews focusing on changes the participants had noticed through their work as peer support specialists. The interviews were coded for recurring themes, and those themes were given importance based on frequency (the number of times a theme occurred) as well as intensity (the time a participant spent discussing a particular theme).
All 10 participants spoke positively of their work as peer support specialists in terms of their own mental health. While many did mention stressors related to the job, they typically understood these as common to any office work. According to the authors, setbacks experienced by the participants supplied opportunities for overcoming challenges and often resulted in a sense of normalcy and pride for the peer support specialists. While the participants in the current research had mostly positive experiences, they did commonly report knowing of other peer support workers that struggled with their positions.
The participants largely reported a positive view of the way their work impacted their mental health. These positive views were often related to self-reflection. While the participants in the current study had positive experiences, they warned that this was likely predicated on skills they brought with them to the work, chiefly an ability to be reflexive and honest with themselves. The participants also emphasized self-care in their work and reported that in order to be effective as peer support specialists, they had to be aware of and honest about their own struggles.
Participants warned against generalizing their own experiences and were wary of their dual roles as both service users and providers. Some participants reported that this dual role could sometimes impede help-seeking in peer support workers as they felt pressure to be "healthy" and "professional" in order to maintain their positions and help others in their journey toward recovery.
The authors acknowledge several limitations to the current work. They used self-reported qualitative data rather than structured clinical interviews to assess participant health. While they admit this approach may be fallible, it aligns with the theoretical underpinnings of peer support work. The participants were pulled from a pool of peer support specialists that had completed a certification program, found employment in large mental health institutions, and performed well in their positions. This approach neglects the experiences of people that attempt to become peer support workers unsuccessfully or struggle in their roles.
The authors conclude:
"Adopting the role of a PSS may help those who already possess some self-refexive tendencies to extend the skill and improve their self-awareness and understanding. However, we must be cautious not to assume everyone will flourish in a PSS role and must continue to improve our understanding of the various factors that influence the mental health of PSS while they endeavour to support others."
Researchers have reported on the challenges faced by peer support specialists, including unclear roles in the larger mental health system, lack of support and supervision, and having their work devalued by traditional mental health professionals.
Research has found that peer support is effective for clinical and personal recovery in service users. It also likely reduces racial disparities in mental health outcomes for minority youth and the risk of readmission to acute psychiatric inpatient facilities.
While some studies have found peer support programs like open dialogue to improve the well-being and quality of life of service users, others have shown mixed results.
****
Poremski, D., Kuek, J. H., Yuan, Q., Li, Z., Yow, K. L., Eu, P. W., & Chua, H. C. (2022). The impact of peer support work on the mental health of Peer Support Specialists. International Journal of Mental Health Systems, 16(1). https://doi.org/10.1186/s13033-022-00561-8 (Link)