A team of researchers across the United States recently released research in Psychiatric Services in Advance detailing the best ways to support and supervise peer specialists in the mental health workforce. Through semi-structured qualitative interviews with four peer specialists and five supervisors and their personal experience with peer specialists, the authors were able to unpack a number of support and supervision strategies to best support peer specialists.
Ana Stefancic, a psychiatric researcher at Columbia University, led the study. The authors write:
"As the peer workforce grows, a need emerges to develop and disseminate evidence-based approaches for supporting and supervising peer specialists," conclude the authors. "Lessons learned and strategies discussed in this column suggest key areas that can be further explored and targeted for development to advance the reach, impact, and value of peer specialists in behavioral health organizations."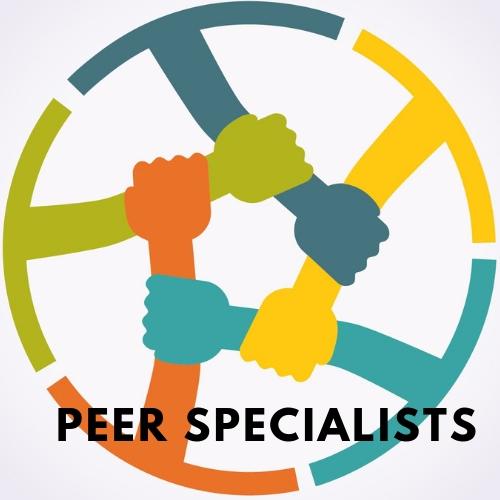 Peer specialists are defined as those who self-identify as having a mental illness or receiving mental health services and combine their personal experience with training to support others. Studies have supported their efficacy, and the profession has grown to over 30,000 individuals. Many challenges, however, remain for the profession, including role confusion, lack of supervision, and lack of respect for the role.
To unpack these difficulties, the authors evaluated a pragmatic trial to evaluate the efficacy and implementation of a 22-session healthy lifestyle intervention for those with serious mental illness. The project was conducted by both a team of university researchers and three supportive housing agencies that double as community sites for the programming.
Before this study, an implementation study investigated each housing agency's context, built staff support, identified key stakeholders, and developed communication protocols. The project was designed specifically to engage in co-learning via an iterative approach that received input from all partners.
Peer specialists were certified in peer-delivered services and completed a two-day Group Lifestyle Balance certification training. Sessions were delivered in participants' homes or supportive housing offices. The project supervisors were non-peers and provided support and supervision for the peer specialists via weekly structured supervision, monthly structured supervision with the housing agency, informal texts and phone calls, and joint weekly calls with peer specialists to work through challenges. Through this process, several supervision strategies were developed, outlined below.
Role clarity: despite the reasonably clear job description, confusion regarding role responsibility arose. To address these confusions, supervisors a) explicitly took responsibility for lack of clarity, b) made role negotiation an ongoing discussion topic, and c) explained the rationale behind task assignment. All parties agreed that specialists had the grounds to make on the fly decisions on a case-by-case basis, given their expertise.
Supervisor responsiveness and flexibility: to rectify the perceived lack of support and supervision, strategies such as having multiple supervisors at meetings were implemented. This bolstered shared understandings of contexts and goals and made sure that specialists' concerns were quickly addressed.
Peer value and input: often, peer specialists are not treated as equal and are more generally undervalued. To combat this, supervisors sought peer input and feedback, implementing a collaborative approach to problem-solving and highlighting each peer specialist's specific skills.
Peer professional development: this project specifically sought opportunities for peer specialists to expand their knowledge and skills to make broader contributions to both the project and the field at large. To do this, specialists led the development of formal intervention adaptations (allowing peer specialists to identify problem areas and direct change), led community-of-practice calls on a rotating basis, and attended/presented at conferences and training sessions. This served to engage peer specialists in developing new competency areas, accessing mutual support, assuming leadership roles, sharing their expertise, influencing practice, and networking with others.
"These strategies may have contributed to peer specialists reporting feeling included in decision making and having their roles valued and taken seriously; moreover, we achieved high rates of staff retention, with all four peer specialists who had begun delivering the intervention remaining on the project for at least 3 years," conclude the authors.
"These strategies also benefited supervisors, who described how the peer specialists had positively influenced their own practice. They noted having developed a greater awareness of inequitable power dynamics with service users, having greater humility and appreciation of challenges in peer specialists' and service users' lives, wanting to incorporate attributes that peer specialists exhibited in their daily work (e.g., patience and enthusiasm), and using more self-disclosure."
There were, of course, challenges despite the steps above. Organizational silos tended to develop, there was a lack of integration, and supervisors were not peers, and as such, were sometimes limited in the support they were able to provide. Still, the experience was largely positive, and several key areas can be targeted for future research and betterment of the practice.
****
Stefancic, A., Bochicchio, L., Tuda, D., Harris, Y., DeSomma, K., & Cabassa, L. J. (2021). Strategies and Lessons Learned for Supporting and Supervising Peer Specialists. Psychiatric services (Washington, D.C.), appips202000515. Advance online publication. https://doi.org/10.1176/appi.ps.202000515 (Link)