A new study published in Psychological Medicine finds that peer support interventions (PSIs) can effectively facilitate recovery from mental illness across various settings. These results allow a deeper look into how peer support services may aid individuals in recovery and what types of recovery may be accessible through PSIs.
"Peer support involves a mutual exchange of practical and emotional support, based on 'shared understanding, respect, and mutual empowerment between people in similar situations with critical ingredients such as shared responsibility, hope, self-determination over one's life, and the use of lived experience knowledge," write the authors, led by Dorien Smit, a researcher at Radboud University and Pro Persona GGz.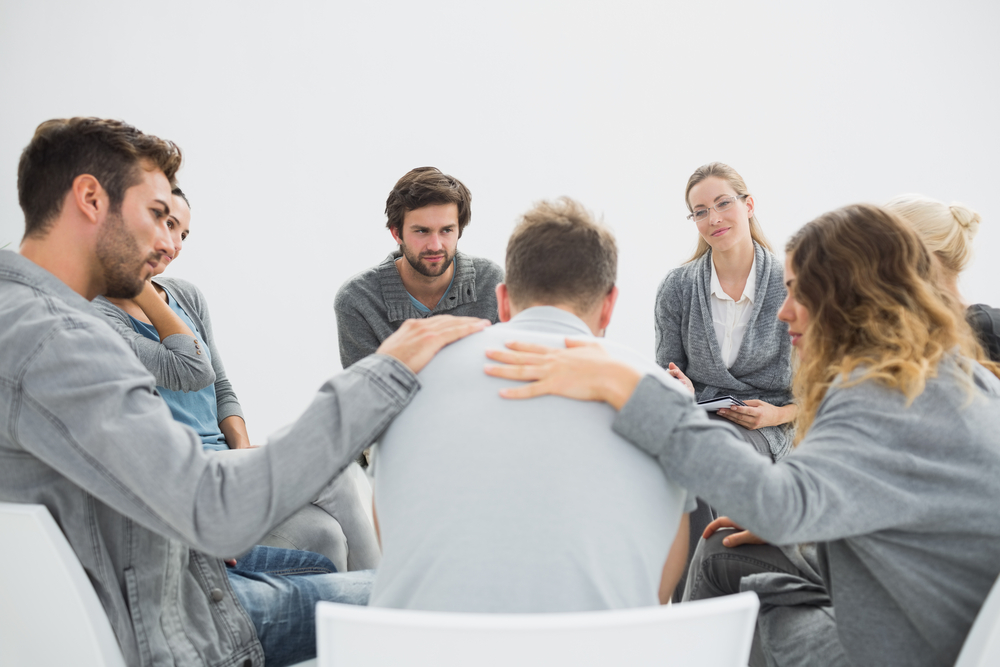 Peer support is a relationship of mutual emotional support between individuals with similar personal experiences. Services of peer support tend to center on wielding lived experience to provide emotional care in a way that also facilitates hope and enhances self-determination.
PSIs have been integrated into many programs in various formats, target outcomes, and communities. In recent years, interest in PSIs has grown to meet the growing need for recovery support among individuals coping with psychological distress. Another key driver in this ever-increasing interest has also been formally supported by the World Health Organization in advocating for peer support as a person-centered, recovery, and rights-based mental healthcare approach. Lastly, the COVID-19 pandemic has limited the availability of mental health services, creating a greater need for community-based interventions such as PSIs.
Peer support may also be especially beneficial within particular contexts, such as addressing health disparities among Black and Latinx youth and safety planning around suicide in emergency care. However, many barriers remain in implementing peer support programs and ensuring the effective delivery of PSIs.
"Engaging in a peer support intervention may be effective for reducing clinical mental illness symptoms, improving overall personal recovery, and more specifically, hope. In particular for individuals with SMI, peer support demonstrated probable efficacy across the three recovery categories."
The research team conducted a systematic analysis and meta-analysis of randomized control trials examining PSIs. A systematic study is meant to locate relevant literature based on a pre-determined list of search terms and criteria. Usually, a meta-analysis is conducted afterward to examine a statistical estimate of the study's results as a whole.
This study was interested in three PSI outcomes: clinical, personal, and functional recovery. Clinical recovery captures the degree to which psychiatric symptomatology improved. Personal recovery describes the extent to which perceived recovery or personal agency improves. Functional recovery is how someone's quality of life, work engagement, and social functioning improve.
The meta-analysis showed that PSIs might facilitate personal recovery and clinical recovery among those seeking support for psychological distress. However, evidence was not found to support the role of PSIs in facilitating functional recovery.
"Although the effects were small, peer support is a potentially cost-effective and relatively easy-to-implement intervention and may complement professional treatment. Therapists, general practitioners, and employees of recovery-oriented services may refer their clients to peer support initiatives to expand the individuals' context to work on recovery when coping with mental illness.," the authors write.
Smit and colleagues recommend that peer support be considered an accessible or complementary support to professional treatment.
****
Smit, D., Miguel, C., Vrijsen, J.N., Growneweg, B., Spijker, J. & Cuijpers, P. (2022) The effectiveness of peer support for individuals with mental illness: Systematic review and meta-analysis. Psychological Medicine. 1-10. https://doi.org/10.1017/S0033291722002422. (Link)