Young adults around the world are suffering from a generational deterioration in social connections with family and friends and a related, significant decline in youth mental health, according to the latest Mental State of the World Report from Sapien Labs.
Compared with their parents' generation, young people are three times likelier to report poor relationships with their adult family and twice as likely to lack friends they can rely on in times of need – forms of social deprivation that, in turn, affect well-being. As a result, states the report:
"The risk of mental health challenges is ten times higher among those who lack close family relationships and friendships compared to those with many close family and friends."
The newly released report, citing international online survey results from 2022, notes substantial and increasing disintegration of family bonds across the globe and describes a population "still mentally scarred" by the COVID-19 pandemic, with data showing minimal or no mental bounceback.
Further:
"While many factors such as the Internet are likely to contribute to the diminishing Social Self and bonds of family and friendship, one significant factor may also be cultural trends in parenting that trade-off warmth, love, and stability for greater focus on material comfort and accomplishments."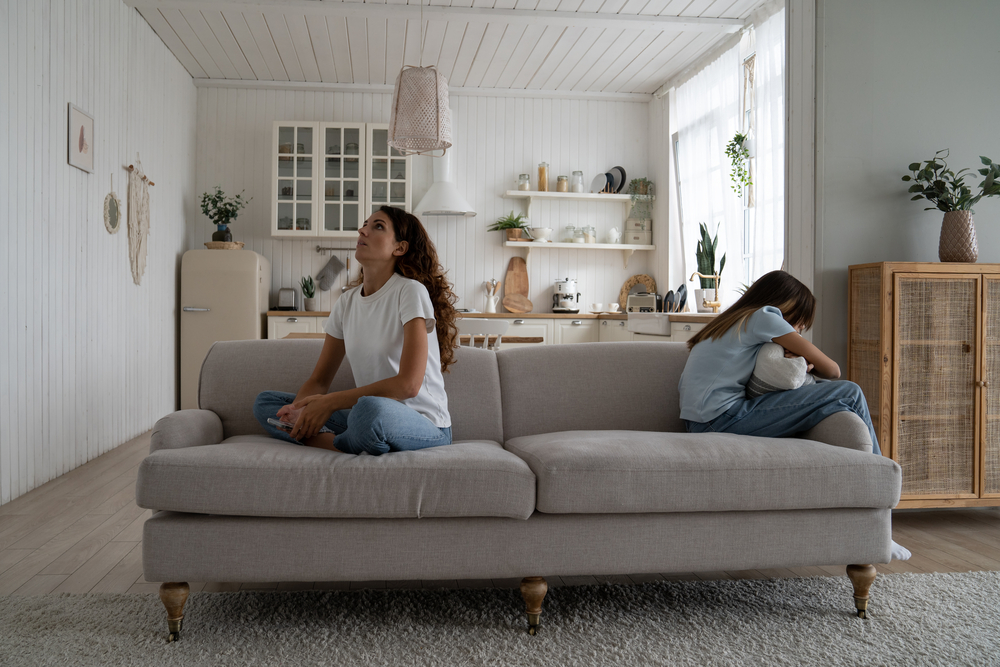 A nonprofit organization that runs the Mental Health Million Project, Sapien uses the 15-minute Mental Health Quotient (MHQ) in nine languages to aggregate data on mental well-being from nearly half a million internet users in 64 countries. Those numbers reflect a considerable increase since the 2021 report, making it the largest such database in the world. Data from the survey was also utilized in a recent Sapien paper on declining youth mental health and increased reporting of bullying and abuse over previous generations.
The MHQ assesses 47 elements of mental function and links them to diagnostic criteria in the DSM-5, ranking the results from "distressed" to "thriving." It also yields sub-scores in five categories: cognition, mind-body connection, drive and motivation, mood and outlook, and social self.
For the 2022 Mental State of the World Report, the global MHQ average for 2022 was 64, or "managing." Of all respondents, 27% scored "distressed" or "struggling," while 38% were "succeeding" or "thriving." Countries scoring the lowest were the United Kingdom, South Africa, and Brazil, with MHQ scores from 46 to 53. As for the highest, "Tanzania topped the list at 94," although people scoring the highest generally were Spanish-speaking respondents in Latin America.
And yet, as the results further show, "English-speaking South and South East Asia, as well as Latin America, have the greatest collapse in Social Self scores across generations despite high scores overall, while Sub-Saharan African countries are still relatively more stable across generations."
Defined as "a metric of the way we see ourselves and our ability to form and maintain relationships with others," the social self represents the most dramatic area of decline. After assessing the state of friendships and family relationships, "a progressive degradation over generations" became apparent as a significant factor, the report states. Such dips in social connections and mental well-being were significant across varied countries and languages.
All of this "represents a sharp reversal of patterns documented prior to 2010, indicating a dramatic decline in mental well-being with each younger generation rather than an increase in well-being as we age," writes Tara Thiagarajan, Sapien Labs' founder and chief scientist, and lead scientist Jennifer Newson in their introduction to the 2022 report.
In last year's Mad in America interview with Thiagarajan, she discussed the 2021 survey and results indicating that young people's social self and youth mental health had dwindled generationally.
"It really is the dimension that seems to have declined most substantially, relative to all others, though followed very closely by mood and outlook," she said. "If we think about this from the perspective of different challenges to our social behavior and ability to integrate into the social fabric, it gives us a different way of thinking about solutions as well."
In their introduction to the new report, Thiagarajan and Newson close with a reflection on the "profoundly relational nature of the human psyche" and what it means to live and feel without authentic connections to others. Regarding the summation of data, they write:
"It invites each of us to reflect on our role in the growing social disintegration. What have we valued and why? Where have we focused our attention? And with finite time, just how much have we cast aside an active commitment to love or social nurturing for material success or even just mindless scrolling of the Internet? We can't change the past, but with some collective reflection perhaps we can change how it plays out for future generations."