In recent years, medically assisted suicide programs have become popular in countries all over the world, with European countries seeming to lead the way. Euthanasia, assisted suicide, and non-resuscitation upon request are all slightly different procedures for the general idea of the medical system assisting people who qualify to end their lives in allegedly painless ways when they decide it's time.
One of the main arguments I've heard for medically assisted suicide is "death with dignity." If you have a terminal illness that will render you unable to care for yourself and need 24-hour care, you might want to choose not to burden your family or loved ones with that task and say goodbye while you still have your faculties. Of course, you wouldn't have to do so; it would simply be an option for those who are facing unrelievable suffering at some point. This sounds fine, like it preserves choice and honors the autonomy of the individual to choose what to do with their own life, though I will say that spending time with those having experiences the medical system would call "dementia" has trained me not to make assumptions about what people would or would not choose.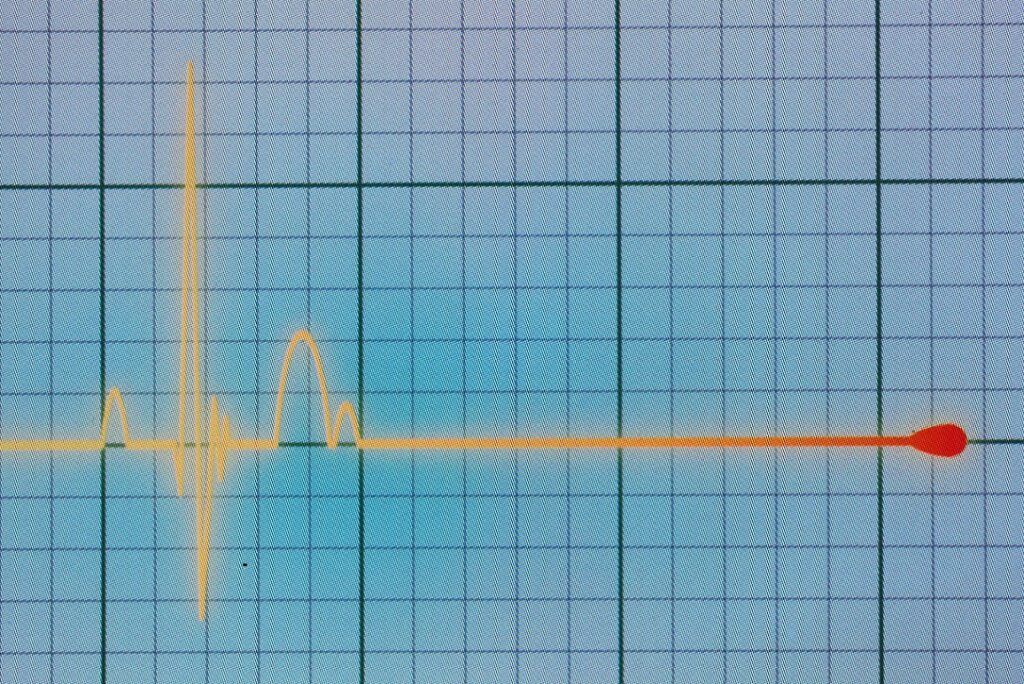 There is one particular woman—we'll call her Grace—I have had the pleasure of getting to spend time with on a few occasions these past couple of years. Grace is my longtime friend's elderly mother, diagnosed with a rare form of dementia a few years ago. Her cognitive decline has been uneven but decidedly downward; she's unsteady on her feet, struggles to find words and finish thoughts, and is disoriented enough that she shouldn't be left alone for longer than it takes to go to the bathroom. But her spirit remains bright as ever. I didn't know Grace when she was young, but my friend says there are even new parts of her personality coming out around me that he doesn't remember seeing when he was young. I realize that the plural of anecdote is not proof, but Grace is an absolute delight; it is one of the great honors of my life that my friend and his dad trust me enough to give me one-on-one time with her.
During my most recent visit with Grace, she and I developed a secret code that we could use even in the presence of my friend and his dad without them understanding us. Without using words, we created a game involving trail mix and who could find the chocolate chips faster. She didn't miss a beat when making a joke or gently teasing one of us. She has, in fact, gained spunk even in her terminal illness, and her ability to ask for what she needs has only gotten stronger since her younger years. The only other person whose eyes I've seen gleam like hers after she's made an extremely witty comeback are her son's. I've helped her stand up and find the kitchen in the house she's lived in for over half a century, remember words, and drink water without spilling. She's helped me laugh much more freely than I ever have, find the rest in every single moment and take my hopes for my life seriously, given how fast life is going by. I don't know what her answer would have been in years past but, if you ask her now, I bet she'd say that's a dignified life.
Of course, Grace is just one person; others may have different values, and that's okay. The issue I have with the proliferation and "development" of medically assisted suicide programs isn't that they don't dignify life. It's the potential for medically assisted suicide to become compulsory rather than a true choice. Canada's MAID (medical assistance in dying) program demonstrates the slippery slope I see the increase in medically assisted suicide programs currently on. The programs in Europe that allowed doctors to either administer or prescribe lethal injections started out, from my understanding, having stringent qualification requirements. The diagnoses that qualified were specific, the thresholds for prognosis were high, and applicants for medically assisted suicide programs had to undergo a certain number of hours of counseling.
Disability rights advocates argue that difficulty in accessing medical assistance in dying services is unjust and oppressive, that forcing someone to stay alive against their will is abusive and devalues human life since it doesn't respect the power of choice. Whether you agree or disagree with that, the problem is the precedent it has set: this is no longer about physical illnesses known to be degenerative and fatal; it is expanding well beyond that into the areas of mental health and even socioeconomics. Canada's MAID program, which has been in the spotlight lately, has drastically lowered the requirements for who can qualify for their services. The kinds of diagnoses have expanded from physical illnesses known to be terminal to "mental illnesses"—and some applicants are being accepted for MAID simply because they're poor. The worst part is that the process has been streamlined so that the time from application to death is getting alarmingly short.
Medically assisting someone in suiciding because they're poor or experiencing mental or emotional distress does not value life; it, in fact, shows a blatant disregard for it. I've heard the argument that it's not "dignified" to live in poverty, but I don't see how it dignifies a society to funnel poor people into the medical system to end their lives simply because they're poor. That many would rather advocate for access to painless suicide than build a world that works for everyone speaks volumes about the value (or lack thereof) of life. I'm under no delusions that creating a world where grinding poverty doesn't drive people to suicidal ideation would be easy; I'm simply taking the main argument for MAID programs that I've heard on its face: MAID is allegedly about valuing life by giving people "dignified" ways to end it before they lose their ability to make free choices with their mind and body. Opening this option up to people who are poor or experiencing what is often temporary, albeit intense, emotional and mental distress does not dignify life. It cheapens life, reducing it to material or emotional comfort and sets a dangerous precedent.
This is not at all to deny the suffering that comes with financial lack or mental distress. I have experienced both, on occasion severely, but that's how I know how insulting it would be if someone were to point me to a place I could just go to die rather than support me in working out my crises. As a disability rights advocate, I would think the way to preserve the dignity of all is to fight to preserve life's quality and length as long as possible, not cheapen it by providing an out that would be easier for society. Offering MAID to people in mental/emotional distress and who are struggling financially is basically like saying, "You don't have anything productive to offer society? Go die already." I'm missing the part where that's dignifying.
I have an even deeper concern, though. I can see the potential, in a world that increasingly devalues life and, in that, in a medical system that increasingly devalues life, for this to become compulsory. Especially in a socialistic medical system such as Canada's, the choice to stay alive might start to be evaluated by those in power in terms of dollars and cents. The more widespread and widely accepted MAID programs become, the more that people who would like to live out their natural lives even with a terminal illness, mental/emotional distress or poverty might start to feel the pressure of the financial burden they're placing on the systems keeping them alive. If there's a cheaper way, I can imagine the medical establishment thinking (if not outright saying), why not give us the cost savings and take that route? Over time, that could become less and less a suggestion and more and more a part of healthcare culture.
The readily available access to medically assisted suicide to more and more people could dilute healthcare: if there is a cheaper option that saves money, time, beds, and resources for others who are "easier" to treat quickly, it might be that medically assisted suicide will start to be offered as a first option… and then perhaps as an only option to "difficult cases," or people who society has labeled as undesirable—poor people, people with certain DSM diagnoses, people who don't show themselves to be cooperative with the systems of power. As undignifying as it will feel to the person being "offered" medically assisted suicide, it will be that much more undignifying if these programs continue to infect the healthcare system so much that we get to the point of computer-generated treatment programs suggesting medically assisted suicide as the only option.
Of course, you can use the "slippery slope" argument for anything. But this is literally a matter of life and death; it deserves our utmost care. Some disability rights activists are starting to warn that MAID programs lowering their standards for acceptance is already lowering the quality of healthcare being offered, especially in places like Canada, where it's alarmingly easy to get accepted into their MAID program. In our current for-profit healthcare system in the United States, it's difficult to see how such a program wouldn't become a common crutch for saving money: yes, medicine and psychiatry depend on people remaining sick in order for their business models to work. But in "hopeless" (as decided by them) cases—ones that won't live long enough to be sufficiently profitable for them—MAID is becoming an all-too-easy option to reach for.
Neither medicine nor psychiatry need any further incentive to lower the quality of their "care." While the argument that preserving free choice dignifies life makes sense, I'm not sure it's sufficient to protect those who would choose to continue their lives even in the face of situations that would qualify for medically assisted suicide programs.
***
Mad in America hosts blogs by a diverse group of writers. These posts are designed to serve as a public forum for a discussion—broadly speaking—of psychiatry and its treatments. The opinions expressed are the writers' own.
***
Mad in America has made some changes to the commenting process. You no longer need to login or create an account on our site to comment. The only information needed is your name, email and comment text. Comments made with an account prior to this change will remain visible on the site.