In our current era of intensifying climate change, the fields of psychology and climate justice may seem an unlikely pairing. However, a new article in the Review of General Psychology argues that the two are deeply intertwined. Its authors contend that critical psychology — a branch of psychology that challenges mainstream, individual-focused approaches — could be instrumental in our fight against climate change.
In their paper, "Climate Justice, Capitalism, and the Political Role of the Psychological Professions," Abiodun Omotayo Oladejo, Nick Malherbe, and Ashley van Niekerk, from the University of South Africa, offer an incisive critique of mainstream psychological approaches to climate change, arguing they risk perpetuating the very factors driving the crisis.
"There is overwhelming empirical evidence that climate change is a product of the capitalist mode of production," they write, citing multiple sources. 
They assert that mainstream responses to the climate crisis, including those from the psychological professions, have largely failed to acknowledge these capitalist origins. They argue this blind spot contributes to an oversimplified and depoliticized understanding of climate change, focusing primarily on individual behavior and 'responsible consumerism.' This approach, they argue, inadvertently props up the very system causing the crisis.
"There are, however, several psychological practitioners who take capitalism seriously when addressing climate catastrophe," they write, "we seek to clarify how it is that those in the critical psychological professions can assist anti-capitalist activists in consolidating a climate justice program, a task which – although fundamentally collective and political – involves different subjects working together through disagreements, tensions, setbacks, and a host of other psychological phenomena that play out in the process of social movement building."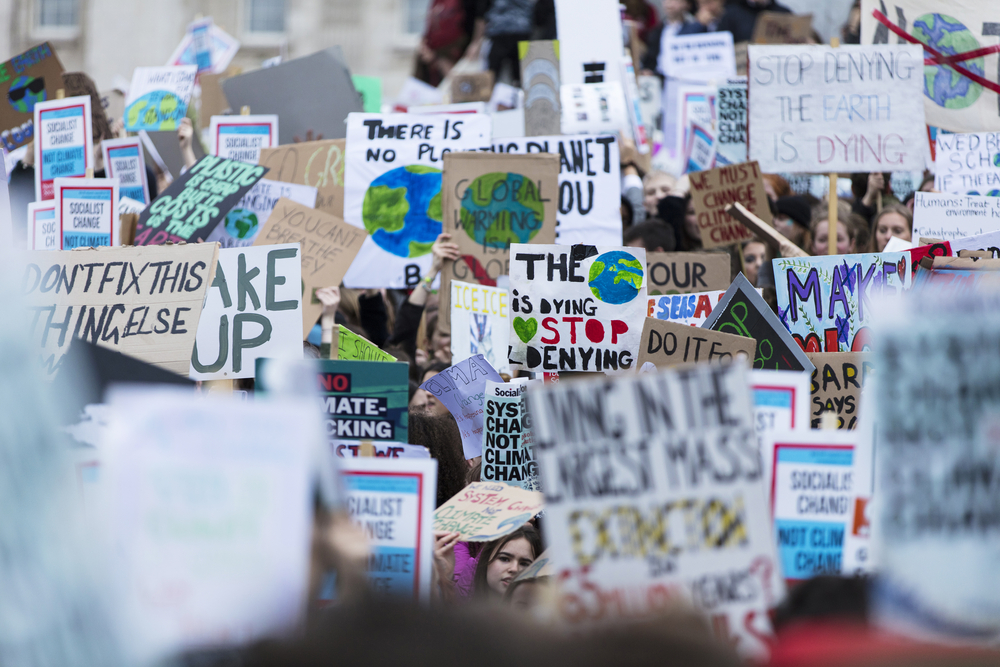 The author's paper outlines how critical psychology can support anti-capitalist activists in their efforts to tackle climate change. They highlight three key areas of potential intervention: solidarity-making, affective mediation, and resource mobilization.
Oladejo, Malherbe, and van Niekerk make a compelling case for how critical psychology can aid in building an effective collective response to the existential threat of climate change.
Capitalism and Climate Change
The authors begin the paper by exposing the intimate links between capitalism and climate change, underlining capitalism's role in exacerbating our global climate crisis. While empirical evidence affirms that climate change results from human activity, labeling this period as 'the Anthropocene' risks downplaying the real culprit: the capitalist mode of production. The authors stress that not all humans share equal blame; industries driven by capitalist interests disproportionately contribute to carbon emissions.
The authors review a litany of climate change consequences, including escalating temperatures, intensifying tropical storms, rising sea levels, and extended droughts. Beyond the physical damage, climate change also carries heavy social and economic costs, triggering conflict and socioeconomic disparities. Importantly, climate crisis impacts are not evenly distributed; low-income communities and poorer nations bear the brunt of climate-related disasters, further highlighting the intersection of social justice issues with climate change.
The authors argue for a reconceptualization of our geological era as the 'Capitalocene,' highlighting capitalism's exploitative relations as the key driver of the climate crisis. This shift could illuminate the paths toward climate justice, which require not just individual responsibility but systemic change.
In this context, psychological professions can play a crucial role, specifically those in the critical psychology that acknowledge the capitalist roots of climate change. They propose these practitioners can contribute to the consolidation of grassroots climate justice movements through actions like solidarity-making, affective mediation, and availing resources, ultimately challenging the capitalogenic roots of the crisis.
The Inadequacy of State Responses to Climate Change
The authors critique the lackluster responses of states to this global crisis, tracing the roots of the crisis to colonial times and the Industrial Revolution.
The exploitation and destruction of land and resources during colonial times, further exacerbated by the Industrial Revolution, have contributed to wealth accumulation in the Global North at the expense of the Global South. This capitalist model of wealth creation has led to a 48% increase in atmospheric CO2 concentrations since the Industrial Revolution.
Modern capitalism, particularly the drive for constant economic growth, continues to contribute to environmental degradation and climate change. Major corporations and the world's wealthiest individuals bear a significant share of responsibility for greenhouse gas emissions. In addition, capitalist ideology exploits labor and environmental resources, contributing to the climate class divide, climate apartheid, and climate patriarchy.
The authors also review contemporary state responses to climate change, starting with the first conference on the environment held in Stockholm in 1972, the Vienna Convention in 1985, the Montreal Protocol in 1987, and the Rio Earth Summit in 1992. More recent efforts include the Millennium Development Goals and Sustainable Development Goals, as well as the Paris Climate Agreement of 2016.
However, these efforts have generally proven inadequate. These commitments are often not ratified, ignored, or subverted, and they fail to challenge the underlying capitalist structures that contribute to climate change. The response to climate change has often been driven by capitalist interests, with pledges and targets often set but ignored or insufficient to address the crisis effectively.
These inadequate responses underscore the need for new approaches that challenge capitalist ideologies rather than just making and breaking pledges.
Climate Change and Psychology
The increasing awareness of the climate crisis among psychological practitioners has led to two main approaches: encouraging pro-climate behavior and mitigating the psychological impacts of climate change. While some psychologists focus on altering individual behavior and attitudes to foster sustainable practices, others examine the impact of climate change on psychological well-being, focusing on mitigating effects through various coping strategies.
However, these approaches have been criticized for focusing on individual action and adaptation rather than addressing the structural issues driving climate change, which the authors call the Capitalocene – the era defined by the impact of human activity, particularly capitalist economies, on the environment. This approach essentially takes the political edge off the fight for climate justice, focusing instead on individual consumption patterns and coping mechanisms.
Nevertheless, a critical faction within the psychological profession has advocated for an anti-capitalist climate justice approach. This group focuses on empowering activist behavior, resisting the structural forces of capitalism, emphasizing the role of youth-led movements, and the importance of language and representation in combating climate change at the systemic level. They argue for a shift from individualistic strategies to those that privilege the voices and needs of those most affected by climate change and challenge its capitalist roots.
The authors argue that psychological practitioners can and should take on an activist role in advancing climate justice, going beyond individual actions to confront the capitalist forces contributing to environmental destruction directly. This includes using their skills and resources to assist and create solidarity between anti-capitalist movements fighting against climate patriarchy, climate apartheid, and the climate class divide.
Critical Psychology and Climate Action
In the struggle for socially just sustainability, the role of psychological practitioners can be significant in helping foster solidarity and taking action alongside the 'planetary proletariat,' referring to people and nature exploited by capitalism.
Psychological practitioners' involvement, however, must be accepted and determined by social movement actors in light of the historical reluctance due to the psychology profession's tendency to depoliticize and pathologize social change initiatives and their alignment with capitalism.
Three main roles for critical psychology practitioners in climate justice movements include 1) Solidarity-making, 2) Affective mediation, and 3) Availing resources.
In Solidarity-making, practitioners can help activists create spaces for difficult introspection and honest engagement needed to form strong bonds among different anti-capitalist struggles, including climate, gender, and racial justice movements.
Affective mediation refers to understanding and managing the emotional elements within these movements. Psychological practitioners can build 'affective communities' to discuss feelings related to climate justice and understand their implications on collective action.
Finally, Availing Resources implies that practitioners, endowed with resources due to the institutionalization of their professions, have a duty to assist activists in utilizing these resources to advance climate justice. This must be done with respect to the principles of anti-capitalist climate justice movements without succumbing to capitalist requirements.
These roles are crucial for building solidarity, managing emotional dynamics, and leveraging resources for climate justice, and they highlight the potentially transformative role that critical psychological practitioners can play in these movements.
In conclusion, the authors argue that those advocating for climate justice cannot ignore capitalism and advocate for the role of psychological practitioners in working alongside activists to form anti-capitalist climate justice groups. The article highlights the need for future research to critically explore these propositions and work towards creating sustainable prospects for a type of critical psychology that perceives and addresses climate change as a fundamentally political issue.
****
Oladejo, A. O., Malherbe, N., & van Niekerk, A. (2023). Climate Justice, Capitalism, and the Political Role of the Psychological Professions. Review of General Psychology. Advance online publication. https://doi.org/10.1177/10892680231175394 (Link)