In November of 1995, The New York Times ran a piece praising Michael Laudor, the self-described "flaming schizophrenic" who, in spite of his condition, graduated from Yale Law School and fought for the rights of the severely mentally ill. Michael wanted to be a role model, and by all means was the perfect candidate: not only was he incredibly intelligent, but he was also a mental health advocate with a remarkable level of insight into his greatly misunderstood condition.
Michael's story was so promising that a feature film based on his life was in the works, with Brad Pitt set to play him. Three years later, on June 18, 1998, Michael brutally stabbed his pregnant fiance, Caroline Costello, to death in an episode of psychosis, confusing her with a "windup doll" that he believed had replaced her. Found unfit to stand trial, he was sent to Mid-Hudson Forensic Psychiatric Center, where he resides to this day.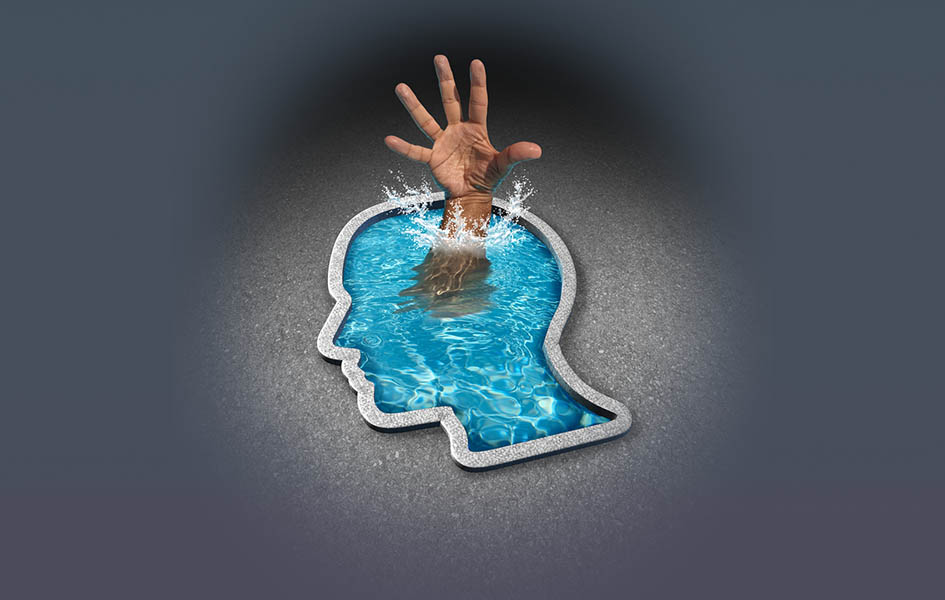 Jonathan Rosen's new book The Best Minds is an enthralling and emotional true story that grippingly details Michael's deterioration—and eventual transformation into a murderer. The two men grew up together as close friends, giving Rosen a unique perspective packed with personal anecdotes and experiences of growing up alongside the man who would eventually make national headlines. Rosen successfully manages to humanize an individual who committed an inhumane act, and he does so while addressing the failure of the mental health system that was unable to adequately help Michael recover from his condition.
For those unfamiliar with the story of Michael Laudor, it follows a familiar and tragic trajectory. Like most individuals who experience a psychotic episode, he is institutionalized in a locked ward and medicated with neuroleptics. "They were giving him drugs", Rosen writes, "but barely treating him therapeutically". Michael would stay in the hospital—heavily medicated—for a harrowing eight months before eventually being discharged.
This experience is characteristic of the Western approach to treating severe mental illness: pharmaceuticals are at the forefront, and little therapeutic help is offered. Of course, this would not be a major issue if neuroleptics were an effective treatment for schizophrenia—something that Rosen appears to understand is not the case. He acknowledges that few schizophrenia patients desire to take medication, sometimes due to either their inability to recognize that they are ill, or because of the adverse side effects that nearly always accompany antipsychotic drugs.
Unfortunately, the complexities of neuroleptics run even deeper than what is described in Rosen's book. It is true that medication adherence is a problem for those diagnosed with schizophrenia, but it is also true those who comply do not necessarily have better recovery outcomes. This has famously been demonstrated by the prominent schizophrenia researcher Martin Harrow, whose series of longitudinal studies found that patients not on medication had a far better prognosis than their medicated counterparts in the long run.
Nevertheless, Rosen acknowledges Michael's complicated relationship with neuroleptics throughout the book, referring to the "powerful medication trapping madness and sanity together, masking and freeing him". This paradox comes up repeatedly—the drugs that helped alleviate Michael's psychosis made him worse in other ways, as captured in the following powerful passage: "He swallowed denaturing drugs to keep denaturing delusions at bay, slowly getting better by feeling worse. His reward for all this obedience was a dawning awareness of how changed he was from the person he'd been, and a growing fear that he might never go back to being himself again".
Over time, Michael began to voice his complaints about "an unfamiliar array of cognitive frustrations" which he confidently attributed to his medication. But Rosen, on the other hand, raises the possibility that Michael's cognitive decline was a symptom of his schizophrenia. The possibility that powerful neuroleptics were contributing to Michael's decline is ignored—which, given that schizophrenia is seen as a degenerative brain disease—is not particularly surprising. However, neuroleptics may well have played a significant role—they carry some of the most severe side effects of all psychiatric medications, and have been demonstrated to permanently damage the brain over time. In fact, the idea of schizophrenia as a progressive brain disease has been challenged precisely due to the impact of these drugs.
Against all odds, Michael was able to attend Yale Law School, despite his cognitive decline and sedation caused by his medication. His former psychiatrists had cautioned him against doing so, instead suggesting he aspire to work as a cashier at Macy's—a job they saw as more suitable for someone in his condition, an example of the subtle dehumanization that often accompanies a schizophrenia diagnosis. Yet Michael excelled in his new academic environment, where he soon met his future fiance, Caroline Costello, referred to in the book as Carrie.
Although Michael's relationship with Carrie appeared to be great, he had stopped taking his medication, and began to develop delusions that there were two Carries, and one was not human (this particular kind of delusion is often referred to as Capgras delusion or delusion of doubles). Though Rosen implies that Michael's withdrawal from his drugs led to his schizophrenia coming back in full force, he remains sympathetic to his decision: "I didn't want anyone telling me that I had to take medication or stop taking it, or even knowing that I took it. Why should I think Michael's situation was any different, or that if he decided to stop taking his medication it was any business of mine?"
Yet it was not long after withdrawing from his medication that Michael stabbed Carrie to death, which reignited the forced medication debate. Against the wishes of his lawyers, Michael refused to again start taking neuroleptics, despite his clearly psychotic state. After Carrie's death, Rosen seems less sympathetic to Michael's wishes, and seems to advocate for forced medication, writing that "the real tragedy was that a finding of delusional thinking, which could exonerate Michael after the terrible fact, hadn't been sufficient to medicate him before it". Eventually, Michael was subjected to months of forced medication, which allowed him to become competent to stand trial, where he was found not responsible for Carrie's murder by reason of mental disease or defect.
It is unclear what role medication, or lack thereof, played in Michael's actions. We know that Michael was on neuroleptics, among other drugs, for years, and that he was improving until he withdrew out of his own volition. It makes sense to assume that had Michael stayed on his medication, he may have continued to improve, and Carrie may still be alive today (indeed, this is what Rosen appears to imply).
Yet it is not impossible that Michael's resurgence of psychosis—and the accompanying violence—was the result of abrupt withdrawal from drugs, not just schizophrenia. Antipsychotic withdrawal, especially when done without the help of a qualified professional, has been linked to a wide range of behaviors, including psychotic and aggressive behavior. Although this possibility is merely speculative, it is naive to ignore the effects years of neuroleptic use have on the brain, and the resulting withdrawal effects of discontinuation. It is a shame that Rosen ignores this discussion altogether, despite being sympathetic to the harmful side effects of neuroleptics he witnessed Michael experience.
It is also unfortunate that Rosen holds a firm belief that schizophrenia is a brain disease, not an extreme state of the human condition. There is an astounding lack of evidence supporting the biomedical model of schizophrenia, and the belief that it is a brain disease comes with consequences. This is represented in Rosen's refusal to entertain any perspective that aims to conceptualize psychosis as something to be experienced, not suppressed. He is quick to dismiss thinkers such as R.D. Laing, Michel Foucault, or Thomas Szasz (Szasz, who spent his life fighting against coercion in psychiatry, is referred to by Rosen as "indifferent to the plight of people with severe mental illness").
Instead, Rosen champions thinkers such as E. Fuller Torrey, whose work he cites throughout the book as a reference for treating schizophrenia. Torrey, once a major proponent of Thomas Szasz's anti-coercive ideology, is now one of the most prominent advocates of forced psychiatric treatment. In his review printed on the back of The Best Minds, Torrey states that "the irony of the title is that the 'best minds' did not understand that paranoid schizophrenia is a brain disease". This statement in itself is ironic, given the lack of evidence to back his claims.
The Best Minds could be seen as a book that is critical of conventional psychiatry, but it falls short on pointing out its true faults. Even though Rosen is well aware that the institution that has spent millions trying to find effective treatments for people like Michael was unable to help him,  he retains a certain degree of faith in psychiatry, and never really presents an alternative to the treatment Michael received—ignoring the promising alternatives that do exist—such as the Soteria House, a home-like environment where those experiencing psychosis are allowed to live out their experiences in a non-judgmental environment free from forced medication.
Instead, he leaves it up to us, as readers, to imagine how things could have ended differently. We are ultimately left with more questions than answers, but nevertheless, Rosen's account of the Michael Laudor story has created a ripe opportunity for discussing alternatives—an important task, if we are to change the way schizophrenia is treated, in hopes that one day such tragedies will be prevented from occurring in the future.
***
Mad in America hosts blogs by a diverse group of writers. These posts are designed to serve as a public forum for a discussion—broadly speaking—of psychiatry and its treatments. The opinions expressed are the writers' own.
***
Mad in America has made some changes to the commenting process. You no longer need to login or create an account on our site to comment. The only information needed is your name, email and comment text. Comments made with an account prior to this change will remain visible on the site.