This month the American Psychological Association (APA) released its report, "Stress in America 2023: A Nation Recovering From Collective Trauma." This was a follow-up to a similar report in 2020. The report was based on a nationwide survey of 3000 Americans 18 years or older by the Harris Poll. The results of the report were alarming and concerning. It found a significant impact on well-being due to the post-traumatic effects of the COVID-19 pandemic and growing numbers of people impacted.
For example, for those ages 35 to 44, there was an increase in chronic health conditions from 48% in 2019 to 58% in 2023. The same age group reported an increase in mental illness from 31% to 45%, although the highest rate of 50% was reported in the age group of 18 to 34. Nearly a quarter of adults rated their stress between 8 and 10 on a scale where 10 means a great deal of stress, up from 19% in 2019 before the pandemic.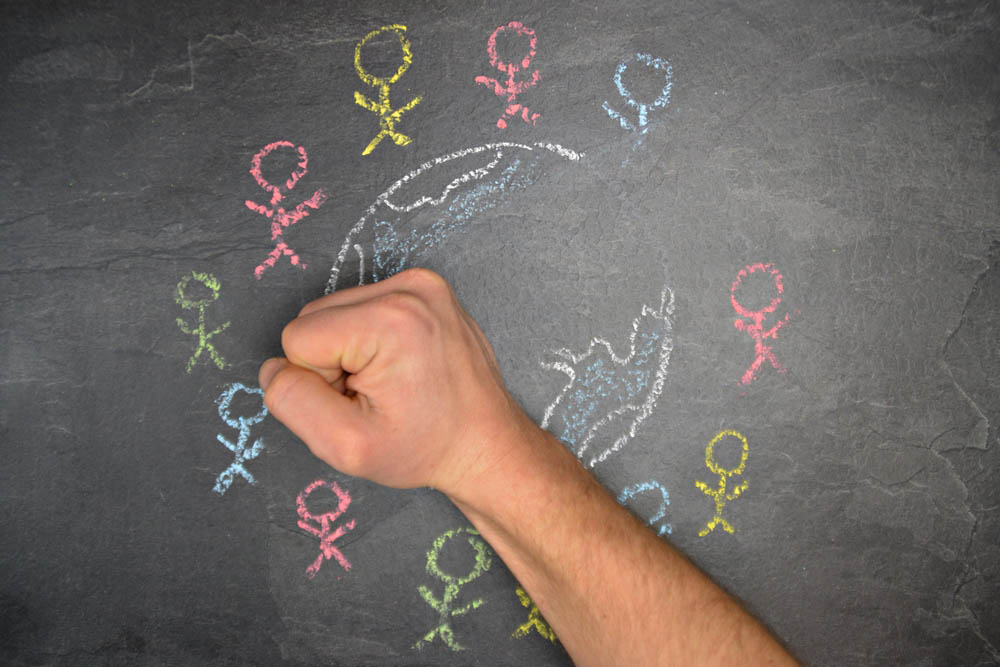 Of particular note is what respondents indicated were the most significant causes of stress. Stress was due to increased financial strain on their household, money as cause of fights in their family, and feeling consumed by worries regarding money. Though the focus of the report was on COVID-19, the role of stress was extended to other factors. Global conflict, racism and racial injustice, inflation, and climate-related disasters were also noted as playing a role.
As suggested by the title of the report, the sole explanation for the range of adverse consequences on well-being was trauma-related stress. This is made explicitly clear in the repeated references to the long-term impact of stress on various physiological systems of the body and associated emotional and psychological effects, the negative consequences of lacking or ineffective coping skills, and the need for individuals to better understand stress and develop sound stress management skills.
A closer examination, however, reveals that the report commits a serious error in failing to accurately understand the more significant factors responsible for the high levels of stress reported by the respondents and its deleterious impact on their physical and mental wellbeing. By employing this framework, the APA  perpetuates mainstream psychology's harmful denial of the political uses of its theory and practice and veils the far more potent role played by neoliberal ideology in causing the substantial suffering reported in the survey.
In a previous blog, I made the argument that oppression originating in unjust social structures and practices is the single greatest factor contributing to human suffering. However, once again in this report its destructive impact is neglected and actively obscured by psychology in the service of neoliberal ideology that advocates extreme self-interest, competition, over-consumption, and greed.
The widespread destructive nature of neoliberalism on human welfare has been observed by numerous others. A recent example is the work of the medical anthropologist, James Davies, who details how medicalization, the ever-expanding use of pharmaceuticals, and a consumerist philosophy based in modern capitalism has depoliticized our mental distress while driving higher levels of suffering. Neoliberalism has led to a growing disparity in wealth and income, expanding and crippling levels of debt, low wages, an undermining of social programs, and insecure employment.
Given this, it is no surprise that issues of financial strain and anxiety and conflict regarding money were the most significant stressors reported. Despite this, the fundamental role played by neoliberal policies in inflicting damage on respondents receives absolutely no mention. Instead, APA's chief executive officer, Arthur C. Evans Jr., Ph.D., states, "To move toward post-traumatic growth, we must first identify and understand the psychological wounds that remain."
The report thus continues to perpetuate the highly individualistic bias of neoliberalism that essentially blames individuals for their affliction, while also making them responsible for resolving their problems. The explicit use of the language of "mental illness" aligns its analysis with a biomedical model.
This same individualistic, illness-based bias is evidenced in an article, "Stress in America 2021," which described the how physical health was harmed by individuals' inability to cope in healthy ways with the stress of the pandemic. Examples included undesired weight gain, increased alcohol use, and poor sleep. The so-called solutions proposed were identifying and changing unhealthy habits. Similarly, the 2023 report blamed respondents by noting individual factors that interfered with effective coping, such as reluctance to talk about stress with others, overestimating one's level of well-being, and downplaying the impact of stress.
An utter neglect of how the physical and mental health problems were not the result of personal failure, but predictable and justifiable responses to unhealthy material and social environments is also exposed in the 2020 report. This can be found in the host of examples of advice for coping with stress. Some examples illustrate this. For "How to support students": Create a space for students to talk about the things that are bothering them, even if those things are not related to school or schoolwork. For "How to support Gen Z": Create traditions for Gen Z that celebrate milestones in new ways. They can be the generation that reinvents society by creating new celebrations and traditions that are meaningful.  For "How People of Color can build resilience": It's to be expected that people feel stressed, angry, outraged, frustrated or a host of other feelings because of systemic problems. Acknowledge those feelings and do what you can to take care of yourself as you continue to cope and manage in today's reality.
These trite and tone-deaf recommendations are akin to those noted by Davies in his discussion of programs designed to silence worker discontent or decrease unemployment. Emphasis is placed on personal motivation, change, and responsibility. He states that they are a form of  phony empowerment "…found in the trite aphorisms of the self-help industry where popular psychologists as ascribe to us almost magical abilities to alter circumstances despite the harsh realities constraining us."
Extensive research has been done on the role of social determinants of health or the conditions in which individuals are born, grow, live, work and age on a wide range of indicators of well-being. These determinants include physical environment, access to food, education, employment, and health care. The risk posed by social determinants is not equitably distributed throughout society, but vary significantly across different populations. These inequalities are aligned with disparities in political, economic, and social power, created and maintained by the prevalent neoliberal ideology. Societies with high levels of inequality experience over twice the amount of mental distress as those with lower levels of inequality.
A consistent finding of this research is that stress plays a mediating role in producing the adverse consequences of higher rates of morbidity and mortality. The experience of inequality, such as feelings of shame, anger, and inferiority, and the imbalance between demand and control for those occupying lower status in society, all demonstrate that mental distress is determined by psychosocial factors. Stress is a link in this process whereby inequality gets under the skin or embodied, but not the ultimate determinant.
By attributing causality to stress, the APA is not only practicing bad science, but also engaging in mystification. Mainstream psychology and psychiatry both are complicit in using their power to negate the experience of individuals regarding the causes for their suffering. This is accomplished by creating plausible misinterpretations about why certain things happen to them that veil the impact of oppression and legitimize and protect the status quo.
A range of strategies are used, many of which are evidenced in attributing suffering to stress. These include portraying suffering as due to impersonal and natural causes that are not subject to moral condemnation; focusing attention on individual responsibility to address the problem; and peddling market-based solutions that foster consumption of products and services of the healthcare industry. Further, this secures the consent of the oppressed  which stifles both awareness of their exploitation and abuse and subsequently resistance to unjust practices.
This critique of concepts such as trauma, stress, and resilience as reinforcing neoliberalism has been observed by others. It has been found to be especially detrimental to historically colonized, exploited, and marginalized communities. Alternative models and approaches have been proposed that take into account the need to move beyond the dominant and narrow focus of individualism in order to take into account the role of historical and social-political factors that impose and uphold systems of oppression and inequality.
An article in American Psychologist in 2023 by McLean, Fish, Rogers, and Syed proposes an Indigenist Ecological Systems Model. This model is proposed in order to go beyond simply looking at larger structural contexts, such as legal and educational, by including the systems of power that shape those contexts. The model promotes narratives of resistance that respect the capacity of individuals to resist, transform, and thrive in the face of adversity will also engaging collective resistance communities.
Another example is the Psychology of Radical Healing advanced by Adames and his colleagues. Like the previous model, it opposes locating problems in individuals and not in systems of oppression and social determinants of health. It integrates liberation psychology, ethnopolitical psychology, black psychology, and intersectionality. Psychologists work mutually with individuals to cultivate critical consciousness regarding the impact of oppression on them, cultivate both self and cultural knowledge, encourage radical hope envisioned in possibilities, and working individually and collectively toward achieving strength and mounting resistance.
Approaches such as these are essential to demystifying the true causes of suffering inflicted by a death-affirming neoliberal ideology. The interdependence of compassion with a commitment to justice is essential to truly serving the growing number of individuals suffering at its hands.
***
Mad in America hosts blogs by a diverse group of writers. These posts are designed to serve as a public forum for a discussion—broadly speaking—of psychiatry and its treatments. The opinions expressed are the writers' own.
***
Mad in America has made some changes to the commenting process. You no longer need to login or create an account on our site to comment. The only information needed is your name, email and comment text. Comments made with an account prior to this change will remain visible on the site.