With each passing day, we witness how so many individuals are subjected to unexpected upheaval, irreversible damage, devastating loss, injury, and death. The uprooting of peoples' lives caused by these events and their substantial adverse impacts give rise to a range of trauma-related physical and psychological consequences for direct victims as well as for those related to them. In many instances, even those witnessing these tragedies experience physical, psychological, social, and spiritual distress.
As a rule, mainstream psychiatry and psychology situate the causes of these problems within the individuals impacted. Then subsequent "treatment" focuses solely on this level. However, there is a far more powerful force at work behind these harmful events. Omission of the role played by this cause is not due to ignorance or simple misunderstanding. Rather, its impact is intentionally obfuscated and denied by psychiatrists and psychologists who perpetuate a restrictive view of the nature of human suffering in which those afflicted are abstracted from the larger contexts they are inextricably embedded in. In doing so, they not only benefit from this neglect, but actually contribute even further to suffering they profess to seek to alleviate. That missing cause is systemic oppression.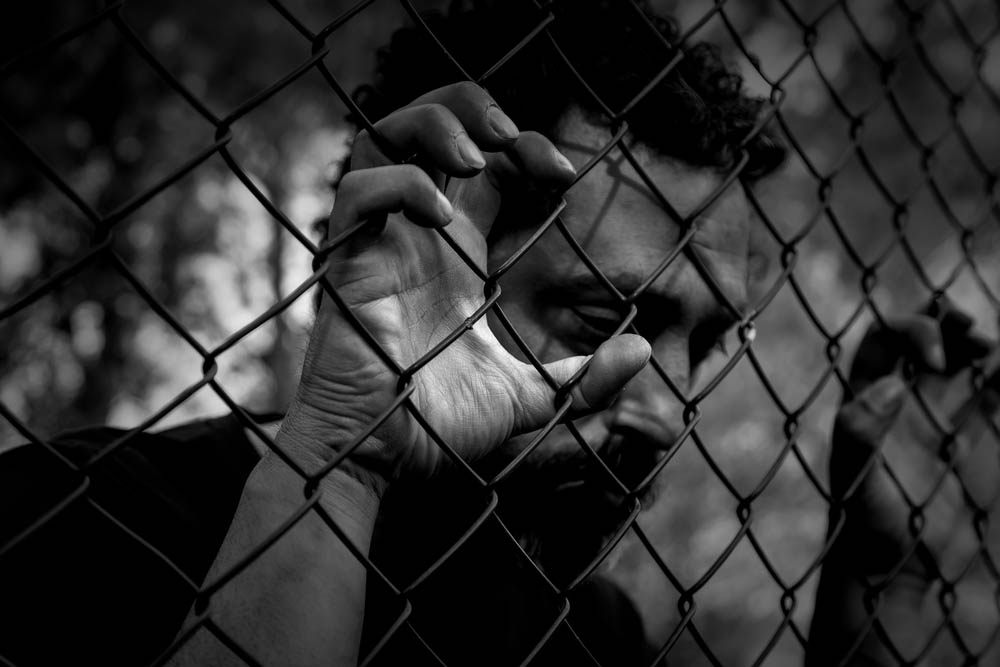 In my book, Embracing Disillusionment: Promoting Liberation through the Demystification of Suffering, I detail a rationale for the argument that oppression is the single greatest factor contributing to human suffering. To understand the impact of oppression, consider how the prolonged dependency of human infants results in their exceptional vulnerability to inadequacies and adverse influences in the social environment into which they are born and raised. Research conducted on the persistent negative consequences of adverse childhood experiences strongly supports this. For example, studies have revealed that the damage poverty has on brain development correlates with higher likelihood of externalizing and internalizing problems in adolescence.
In his book, Why Social Justice Matters, Brian Barry describes this process as cumulative disadvantage. Cumulative disadvantage is how the lack of resources and opportunities to satisfy their essential needs significantly hampers the development of children born into poverty. Barry observes, "Children start with, and grow up with, an enormous variety of different resources. On the basis of just a few facts about a child, such as its social class and its race or ethnicity, we can make a good prediction of where it will finish in the distribution of earnings, the likelihood that it will spend time in jail, and many other outcomes, good and bad."
The impact of poverty is multiplied when paired with adverse childhood experiences associated with racism and social class. John Rawls, a contemporary philosopher regarding the nature of justice, explains why. He writes in Justice as Fairness that each person possesses an inherent inviolability that even the general welfare of society cannot override. Wantonly depriving children of the conditions needed to ensure their wellbeing demonstrates a failure to recognize their inherent worth and dignity.
Rawls further asserts that the basic structure of society is the primary subject of justice because it influences the different starting positions into which individuals are born. Very different expectations of life are associated with these starting positions based on extant political, economic, and social circumstances. Rawls makes clear that when there are deep inequalities that favor certain social positions substantially more than others, the subsequent inequitable effects present from the start are so profound that the conditions of justice cannot be satisfied.
Clearly, children do not choose the circumstances into which they are born. Nonetheless, they can suffer damaging consequences by virtue of the mere accident of birth. They are clearly victims of oppression who bear absolutely no responsibility for the disadvantages they suffer. In other words, to treat the harmful consequences they experience as an "individual" problem is morally indefensible and amounts to blaming the victim.
Human beings could not possibly have evolved into what we are today without the ability to work cooperatively with others, and to organize themselves into social networks to deal with shared problems. Even after childhood, humans continue to live under material conditions shaped by larger sociohistorical, economic, and political factors which exert an ongoing impact on their development.
Research on the social determinants of health (physical environment, access to food, health care, education, and inequality) finds that they are associated with risk of morbidity and mortality, as well as the frequency of adverse behavioral and emotional problems. The causes involved are structural and systemic in nature. Oppression affects all members of society, but impacts most those individuals who are victims of disadvantage, discrimination, and other forms of injustice.
Simply looking at the problem as oppression, however, does not provide a complete understanding of why it is responsible for much suffering. In her book, Analyzing Oppression, philosopher Ann Cudd lists four conditions which define oppression:
The harm it causes is due to institutional practices.
The social group condition: the harm is directed at individuals, based on their group membership, by members of a different social group.
The privilege condition: Members of the oppressing group benefit from the institutional practices.
Harm is caused through the exercise of coercion, either overt or covert.
What remains to be explained is this: What dictates the social practices and arrangements that enable the privileged to exercise their advantage through social control, and results in material and psychological harms to the oppressed?
What underlies oppression is a dominant ideology. Antonio Gramsci, an Italian Marxist philosopher, calls this hegemony. An ideology is an all-embracing worldview held by members of society at a given point in history. This ideology functions to provide those who subscribe to it with a way of understanding themselves, others, and the world around them. Because it gives individuals a sense of control, security, or order, it is passionately held to and very resistant to change. It also provides them with a sense of belonging with those who share that worldview.
However, there is also a political dimension to ideology, as it serves as means of enforcing the status quo. The ruling class uses it to maintain its power and privilege and to keep the subordinate class under foot.
Erich Fromm, a critical theorist, believed that an unhealthy society based on a death-affirming ideology was responsible for the majority of human ills. Fromm put forth the concept of social character. Social character is the product of life-long socialization by major institutions. This results in a sense of personal identity sanctioned and enforced by the status quo and shaped to serve the interests of the ruling class. Social character consists of deep and often unconscious beliefs and motivations and can be thought of as internalized hegemony.
An ideology is not a statement of facts or a veridical representation of reality. Thus, it is capable of being unveiled and opposed. Because of this, measures are taken not only to thwart attempts to expose the illusions and half-truths that compose hegemony, but also to get individuals to freely consent to it.
To ensure that hegemony is uncritically accepted and made resistant to challenges, it is portrayed as "common sense" or "popular wisdom." It is posed as natural, universal, inevitable and, therefore, incapable of change. Given how hegemony saturates every aspect of our lives and is so pervasive, it is rendered invisible. It shapes popular consciousness by means of language, stories, symbols, myths, and moral precepts. This illustrates once more the error of trying to understand on an individual level the power of hegemony and the oppression it perpetrates. Part of human beings' resistance to questioning hegemony is based on their capacity for self-deception and intrapsychic defenses. However, this fails to take into account the political, social, and economic uses of ideology.
When psychiatry and psychology characterize the harms caused by oppression solely as forms of individual pathology, they are upholding the hegemonic status quo and engaging in oppression themselves. By enforcing an extreme form of individualism, they render the role of larger systemic forces irrelevant or non-existent. This pattern is illustrated in the social model of disability, which critiques how the medical model individualizes the impact of disability. The medical model fails to recognize how disability is due to the ways in which society is structured, and how disability is framed by social values and norms. In the social model, psychological and emotional impacts of disability are not attributed to a mental illness. Rather, they are understandable responses to past or present traumas, grief, and societal pressures often attributable to oppression.
The psychiatrist R. D. Laing provides an explanation of how social forces function to distort and disguise the power of hegemony in his concept of mystification. Mystification is a transpersonal (as opposed intrapersonal) defense because it entails the action of one person taken on the experience of another.
Our sense of being real, alive, and whole (ontologically secure) depends on the self-validating data of experience. However, our interdependence means that we look to others for mutual understanding or validation of our experience. Because of this, human beings are impacted by the ways others respond to their experiences. They can do so by either confirming and validating it or by denying and undermining it. Mystification occurs when powerful others, often behind the mask of benevolence, negate the experience of individuals. This gives rise to feelings of uncertainty, confusion, and alienation.
This invalidation and the questioning of one's experience provokes intense fear. Oppressors abate this fear using ideologically based illusions, fictions, and fabrications to explain, and even justify, the reactions of the oppressed to mystification. It is the victims of oppression who are confused, uninformed, or to blame. While force is sometimes used to impose hegemony on the oppressed, fear provides a potent means of disguising the use of power. It immobilizes the capacity for self-reflection needed for the oppressed to critically examine what is happening to them, and instead leads them to blindly accept their treatment.
The most deleterious target of mystification is the suffering caused by oppression. This is because suffering that arises when one becomes dis-illusioned, when it is accepted without judgement, has the potential to lead to transformative change. Thus, the powerful use a variety of strategies to undermine the transformative potential of suffering. This begins with simply rendering suffering invisible to whatever extent possible. This is facilitated by human being's natural proclivity to meet suffering with resistance.
Another strategy is to portray suffering caused by human actions as due to larger natural forces, such as so called "acts of God" or the workings of market forces. Suffering inflicted on the oppressed attributed to blind and impersonal causes is rendered inconsequential and not subject to moral condemnation. When people are convinced that their suffering is something they have no control over, they experience a sense of helplessness, passivity, and apathy. This then paralyzes any attempt to remove what are actually avoidable causes.
Another strategy is to make those who are suffering believe they deserve it and have brought it on themselves. This is sometimes called internalized oppression.
The hegemonic ideology discussed in my book responsible for suffering due to oppression is neoliberalism. As asserted by the community psychologist Isaac Prilleltensky, neoliberalism promotes a "ME Culture." It advocates extreme individualism, competition, conspicuous consumption, and the positive value of greed. Together these values undermine fairness, create inequality, and lead to multiple adverse consequences for mental health.
The neoliberal value that hard work will ensure success, paired with the valorizing of unrestricted competition and a culture of winners and losers, has been found connected to increased stigma and suicide ideation. The critical psychologist Thomas Teo associates neoliberalism with fascism.
Neoliberalism is based on exploitation, theft, and accumulation of wealth in the hands of the few, paired with the assertion that there is not enough to go around. This creates an us-versus-them mentality that fosters a politics of hate, violence, fear, bigotry, and intolerance. To justify disparity in power and wealth, the oppressed are characterized as subhuman (treated with contempt and violence) and "dieable" (disposable, not worthy of life). These attributions create a mindset and evoke emotions that define those who are fit to live, fit to die, and fit to be oppressed.
Continuing to understand and provide care for suffering caused by oppression, based on the same ideology responsible for that oppression, is not merely wrong-headed but immoral. Individualizing the impact of oppression in diagnoses, such as anxiety, depression, or post-traumatic stress disorder, circumscribes the toll of oppression in a label. Such labels act as barriers between people seeking compassion for the socially caused injuries they have suffered, and those seeking to help them. Individuals end up being equated with some condition, while being abstracted from the adverse conditions that have substantially led to their problems.
This is not to deny human agency and responsibility. However, we need to guard against the extreme individualism of neoliberalism which exaggerates personal responsibility. It is also not to diminish the value of compassion in striving to alleviate their suffering. But unless adverse conditions afflicting them are removed, their problems will continue.
It is essential that those working with individuals impacted by oppression understand that compassion must be linked with a commitment to justice in order to be meaningful. As the theologian Matthew Fox insists, justice gives direction to love. It creates a space for anger and moral outrage in response to the abuses of power. He describes this as the prophetic reply to injustice. A prophet in this sense is not a sooth-sayer, but a truth-sayer.
In other words, in our work with the oppressed, we must be committed, at some point in their care, to speak out the truth about the ways in which their suffering is the result of systemic injustice. This can be thought of as a form of consciousness raising, described in the work of the radical educator Paolo Friere as critical consciousness. The goal is to raise individuals' awareness of how systems of oppression have adversely impacted them, and how they can take social action to oppose these systems.
Instead of focusing solely on internal causes for their suffering, we must cast a wider net. We might reflect with these individuals on the question, "Is this the kind of society in which you wish to live or that you want for those you love?" And then follow this with, "How do you imagine we might be able to create a better one?" For as social beings, we are not in this situation alone. We are all afflicted in some way by oppression. We also in some ways contribute to it. And together we all are able to bring about a more just world.
***
Mad in America hosts blogs by a diverse group of writers. These posts are designed to serve as a public forum for a discussion—broadly speaking—of psychiatry and its treatments. The opinions expressed are the writers' own.
***
Mad in America has made some changes to the commenting process. You no longer need to login or create an account on our site to comment. The only information needed is your name, email and comment text. Comments made with an account prior to this change will remain visible on the site.