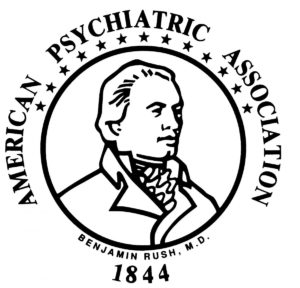 On October 6 I gave a lecture to the American Psychiatric Association Institute on Psychiatric Services in New York City, entitled "Mental Diversity: 13 Practical Innovations To Improve Recovery Outcomes for Schizophrenia and Bipolar." You can listen on the Beyond Meds website here:
http://beyondmeds.com/2012/10/07/will-hall-speaks-to-apa/
Afterwards I was humming with energy and had a day in New York before heading back to Portland, so in a sleep-deprived state I wandered over to the Museum of Modern Art. One of the exhibits was a retrospective of the Brothers Quay, whose remarkable stop motion surrealist films have fascinated me for years. The show title? "On Deciphering the Pharmacist's Prescription for Lip-Reading Puppets." It was that kind of week.
How did the APA talk go? Overall a success– the audio went viral on the internet, and the talk itself was so crowded we had to move to a larger room — more than 70 psychiatrists and behavioral healthcare professionals attended. Afterwards many stepped up to shake my hand and congratulate me: I was told by two people I was a gift to the conference, asked to present at a Grand Rounds, encouraged to do a TED talk, thanked for my compassionate response to a question about forced treatment, and invited to do more trainings in the future. I even met several psychiatrists who are Madness Radio listeners. Psychiatry is clearly not a monolithic profession and many in it are beginning to think differently.

This individual support was encouraging, because not all of the comments and questions during the lecture were positive. One psychiatrist raised a puzzling criticism I hadn't heard before: why focus on protesting psychiatry when the rest of society – such as nursing homes and medical care in general – is also deeply harmful? My response? I agreed with him, and told the crowd that we should be protesting everything – which got a big laugh. In my work I often build bridges with broader social justice movements, and it was ironic, and welcome, to hear this suggestion from a psychiatrist.
Later the doctor sitting next to him stood up and had a harsher response. Partly turning her back to me and facing the crowd, she essentially accused me of being a Scientologist (the anti-drug cult busy discrediting genuine efforts at mental health reform). I pressed her but she couldn't be more specific or identify anything inaccurate in my talk, so I invited her to start a public exchange on the Mad In America blog. I reiterated my view that medications are often helpful to people, and by the end of the interaction she was more open to me. I was still a bit shaken.
Then afterwards two colleagues from NAMI, the National Alliance for the Mentally Ill, came up to me in the hotel lobby. They didn't like that I had referred to the Senator Charles Grassley hearings on drug company corruption, which revealed publicly that more than 60% of NAMI's budget was from pharmaceutical company funding. The colleagues said that NAMI has since reduced pharma funding to 30%, and that I was unfair for singling them out when other groups claiming to be grassroots also take drug money.
I'm always open to improving my facts and accuracy, but my 60% figure referred specifically to the Grassley hearings and I don't feel a need for a public retraction. (I also can't speak to whether NAMI has in fact reduced its reliance on pharma funding.) Our discussion continued, and I got a fascinating window into some of the inner politics of NAMI.
NAMI has a strategic initiative to reduce pharma funding, which is in part a public relations response but also a recognition, on some level, of the problems this kind of conflict of interest has created. There are more people with mental health diagnosis in NAMI leadership these days, some of whom who don't subscribe to the medical model, drugs-and-force-are-the-answer, stay-on-Pharma-message approach that NAMI has taken.
It is true that other groups claiming to be grassroots also have the same conflict of interest problem with pharma funding, such as the Depression and Bipolar Support Alliance, Mental Health America, and Active Minds, and I'll take to heart the suggestion that I name these groups more. I also recognize that Pharma is an easy target when the insurance industry, FDA, and other parts of the medical industry also deserve scrutiny.
In general I came away from the dialogue in the lobby encouraged that we were all trying to listen to each other, and feeling that there was real opening for feedback and discussion. Many people in NAMI are working, from the inside, to make change.
Though it does a lot I strongly oppose, and NAMI has played a key role in undermining effective mental heath care in the US, it's worth repeating what I often say when the subject comes up: NAMI also does some things that I agree with, such as lobbying against social service budget cuts, challenging media stereotypes of violence, addressing mental health issues in prison, and providing support groups for families where no support would otherwise be available. I've met and worked with NAMI groups and members. I have no interest in vilifying NAMI, and I'm glad there are progressive people trying to reform the organization.
While I feel deeply wounded by much of what has come out of NAMI, I'm also trying to build bridges and create collaborations where possible. We do need to take strong, uncompromising stances, but I don't like the Us versus Them approach on both sides. We are all humans and our politics and organizations are never simply monolithic. I hope we can all agree that our society and the mental health system can do much better to help people.
One of the points in my APA lecture that day was to call for "trialogue" between patients, family members, and professionals. Trialogues are making headway in Ireland and Austria, and I hope they can develop here. NAMI's allegiance with pharma should be a topic in that dialogue – as should the aggression and scapegoating on both sides. Overall the exchange I had with the NAMI representatives was valuable (if a little nerve-wracking at first), and I appreciated the discussion they initiated. I hope we get a chance to continue the dialogue, and at the same time I don't plan to hold back my views – and I wouldn't expect them to either.
If you've heard me talk before you may notice I brought a different style to the APA. I was aiming to fit in to the research culture there, citing the best studies and journal articles I could find and loading the talk with information (I'm amazed I did the entire speech in an hour). The setting added to the formality, as I was standing at a podium on a raised platform and the room was arranged in rows like a university lecture hall. The two young professionals who introduced me and moderated the session were dressed in suits, and while I considered wearing the "Psycottish and Proud" t-shirt I bought at the Hearing Voices Congress last month, I settled on a simple dress shirt and jeans. I did my best to reach out to a crowd that might have been prepared for a fight, and by the end I think I managed to disarm opponents and win allies.
A highlight was telling everyone I was heading to the protest afterwards organized by Voices of the Heart and Mindfreedom. What better symbol of my efforts to break down walls and build bridges than being a lecturer at the American Psychiatric Association in the morning and then protesting the same American Psychiatric Association in the afternoon? (I headed to the SAMHSA-funded Alternatives conference the following week, so I guess I now have all the bases covered.) I invited all the psychiatrists in the room to join the protest, and it was great to see at least two of them show up at UN plaza for the rally, believe it or not. I'll take it as a little sign of progress.
***
Mad in America hosts blogs by a diverse group of writers. These posts are designed to serve as a public forum for a discussion—broadly speaking—of psychiatry and its treatments. The opinions expressed are the writers' own.
***
Mad in America has made some changes to the commenting process. You no longer need to login or create an account on our site to comment. The only information needed is your name, email and comment text. Comments made with an account prior to this change will remain visible on the site.