I've figured out there are five types of mental health advocates. We need to respect all five types of motivations and viewpoints in order to support or combat their agendas. The question for us, is how can we each of us maximize our own impact to share awareness of this situation and then impact change? The answer is that each of us has to work from our own passions and interests and talents and skills and motivations.
One of my friends, Anne Maria DeMars who was the first ever American World Champion in the sport of Judo, says, "Why do people keep asking us to give back all the time?"And I think the answer is that we give back as long as the giving still has a place where it can enrich our own lives. The helper principle is that helping other people helps us. Advocacy and social activism has been a powerful route to freedom for many people. One of my favorite poems, "Journey", from one of my favorite organizations, Street Poets, Inc, says, "What can I do, about the poverty and the stress, the trauma and the deaths? What can I say to my people so depressed, evil spirits in they chest? How can I try? To get a decent job when I'm always pushed on down? I try and I try, but I really need, some love and patience and compassion from ya'll."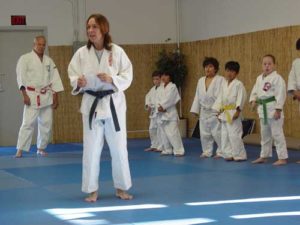 So while we each do we can do, I think it's important to keep respecting what other people do that is different than how we go about doing things. And it would be good to have an overall scheme to link the people in different areas to work for united goals. I have no idea at this point what this linkage should look like. Maybe the National Empowerment Center should play this role, but for now they aren't since they are busy on other stuff.  This is a graphic I made that shows the connection between what many of us in this community choose to focus on.
Five Types of Mental Health Advocates: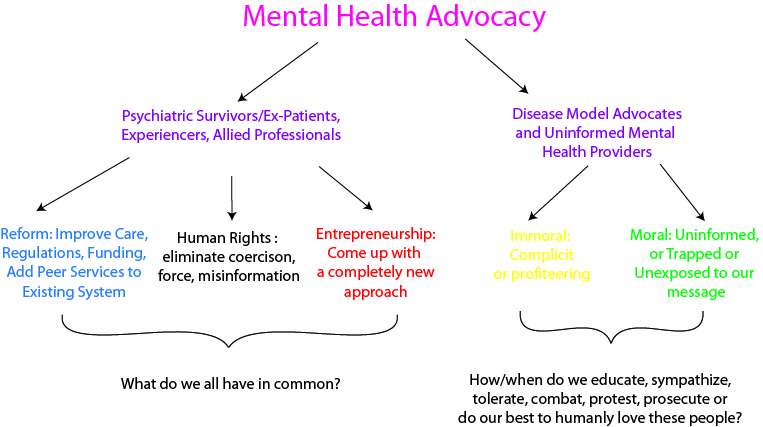 1. What Mental Health Reformers Sound Like:
This is from Bonnie Castro, a very solid and truthworthy peer worker fully on our side. I've always respected her work and her life history of moving beyond some very difficult circumstances. We used to have the same employer until that organization and I mutually figured out I would be better off starting my own business. This is an email she let me reprint that was written to a listserv of peer support organizations in Missouri. I called them out for promoting an article saying "A job is a very good accomplishment for a person with a mental illness." I think working ought to be the norm, not any kind of accomplishment.
I'd rather stay in the trenches and do the work there. The system is a long way still from the change we want. In the same breath I can say we came a long way in the movement from where we have been in metal health. If this was 40 years ago, I may not be replying in this email and probably doing the medication shuffle in some asylum in south east Kansas.
I'm not the kind of advocate that will stand on the governors lawn begging for rights, demanding better treatment, studying research models, organizing protests, attending conferences every other month, calling our governor and presenting 50 workshops a year. Nope that's not me. Too much time away from home. I have a lot of stuff to do that is not work related.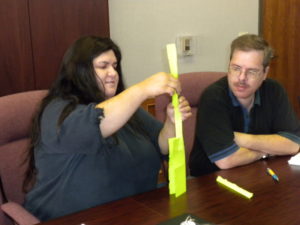 I am the kind of advocate in the room with the client while they talk to their psychiatrist about being over medicated and exploring alternatives to their sleep problems. Rather its tea, hot shower before bed or Ambien, but it's always the person's choice not mine or their doctor's. I leave the rest of the advocacy work for people who have time and a passion for that kind of advocacy. The skills I have are better used in direct work with people and providers. So while people are busy trying to fix Washington; I am busy trying to make those small differences in how a case manager talks to her client.
All research does is tells us the best way to treat people. I have seen organizations start programs based off best practices and its staffed by people who know nothing about the model except for the supervisor who resigns a year later because she was overworked herself. Staff continue to act like douche bags and the program flops 3 years later. Sometimes I wonder if all the problems in social work regarding human relationships couldn't be fixed with a couple customer services trainings from Sprint. (HA HA! joke.) Social work is really a complicated word that means helping someone get better. At least that is what my teacher said the my social welfare class last year. We all have a part to play when the day starts.
Corinna, I appreciate you speaking your mind. This has made for some interesting brain stimulation on my day of referral calls. Continue to speak out loud. I know we won't agree on everything but at least you put other perspectives in my mind, poked at my beliefs and stirred my pot. I always like that about you. I remember in the peer supporter meetings, I would be like "I don't agree with her on that" but at the end of the meeting you made sense and had me rethink how I do a few things. I consider you a hard core advocate. You are willing to fight the fight with no gloves till the very end. You're fearless in a lot of ways. Take the jump and see where you land, worry later.
2. What Human Rights Workers Sound Like:
This is Tina Minkowitz, , co-drafter of the Convention on the Rights of Persons with Disabilities and president of Center for the Human Rights of Users and Survivors of Psychiatry (CHRUSP):
Human rights is not so different than entrepreneurship, especially in the way we do it. It embodies a completely new approach.
It seems clear that the existing system has to be transformed in addition to whatever else we do. People are currently using and relying on that system, and it does appear to be at least in part meeting real needs. it would help in advocacy if we could articulate a position about how the alternatives relate to the existing system. It seems that often alternatives are positioned as the opposite in a way that means the existing system becomes the bad guy just in its existence. but if people agree that as an advocacy/policy position, we should incorporate both, how does it all fit together?
In an email I got from Europe a person mentioned the idea of "sanctuary" to have a space where you want to safe and enclosed in a nurturing way – what some people feel currently is a "positive" of forced treatment. I've been having some other conversations about this as well and think sanctuary is a good way to describe this need…  And the other thing is each of us needs to find the tools or practices or nurturing that works for us personally… There is both a need for support/solidarity surrounding us whether it's support to be left alone or much more active support, and also for us as individuals to take action ourselves.
I'm looking for words that could describe elements of what would be desirable to have to meet people's needs, once the destructive scaffolding of medical model violence and abuse and deprivation of autonomy is taken away. and i say this not in a "timeline" sense because it has to happen at the same time. but in the sense of how to imagine it in order to work for it as overall policy….
3. What Mental Health Entrepreneurs Sound Like:
This is from Chris Hendrickson, one of the founders of Street Poets, Inc.
4-5. What Disease Model Advocates Sound Like:
This is Natasha Tracy, a highly popular blogger who has resisted any attempt by members of our community to share science with her. She is quite likely pharma funded. But she has a legitimate point here in this post, and one that will piss many of us off, about being judgmental instead of compassionate. I couldn't help but put in clarification points, though, in brackets, to counter the misinformation she puts out. The links in the blockquote are hers, not mine.
Electroconvulsive therapy is about 80% effective on depression [misquote here, see page 38 of her link] in both unipolar and bipolar depression, however, the most common bothersome side effect is that some memory is lost for the time around the treatment [straight out of the American Psychiatric Association spin manual]. Years ago, when severely depressed and suicidal, I told people, and I was absolutely serious, that I would rather die than let some barbaric quack run electrical current through my brain.  My brain was too precious to me.
Later though, after running out of treatment options and wanting to die, I changed my opinion – at least a little. While I still felt it was barbaric and mostly insane, I recognized that I needed to try it for my own recovery. In other words, my own situation got desperate enough and I really did prefer life, even an electrocuted one, over death. And many people have judged me for that choice suggesting that I stick a fork in a light socket and worse.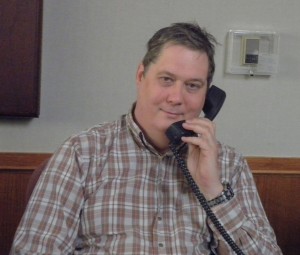 But this is ridiculous, closed-minded and hateful. No one has any right to judge another person's treatment – ECT or otherwise – until they have spent time in their brain. Until they have spent time in their pain. No matter how bad your condition has gotten and no matter how much pain you think you're in, if there's one thing I have learned, it's that it can always get worse [Especially when you've been repeatedly told that your situation is permanent and you might not able to contribute to society.]  And the person facing ECT is usually at worse. Usually at worse and with fewer options than you can understand. So if you feel self-righteous and if you feel that your opinion is warranted over those of us who have extensively studied [one side of] the treatment, tried the treatment and know many [people from one side of the story] who have had the treatment, that's your business. But, at the very least, can you have the courtesy to admit that your opinion is the one that is right for you and not tar and feather the over 100,000 people who get ECT annually in the US [based on misinformation and force]?
Because until you do, all you're doing is spreading hatred and judging people you fundamentally do not understand, whose pain you do not understand. All you're doing is kicking people while they are so far down they cannot see the light. And is that who you really want to be?
 But Nastygrams are Never Productive….
Some people are aware of the message of this blog, that medications and labels help some people but harm many others. Many people, I would say most, disease model advocates are not aware of this message. But there are a few who cannot hear it when it is told to them repeatedly. I think some of these people need authority figures, some don't fully understand science, some are too trapped by the income provided by lying, and some need the excuse not to reach their full human potential. I've always had a very hard time with the people on the right hand side of this chart, understanding their motivations. One thing that has helped me understand the disease model advocate doctors is reading 1boringoldman.com. Here is also a blog I wrote as I tried to figure out  how to handle  disease model advocates. 
I don't know how many people in our world know they are causing harm, know they have a way to stop it and still won't. Some, for sure. But most people have a story in their heads about how they are helping people. So this is why hate speech doesn't move them forward, because acknowledging what we say would conflict with their own hero story. C.S. Lewis, said, "Of all tyrannies, a tyranny sincerely exercised for the good of its victims may be the most oppressive. It would be better to live under robber barons than under omnipotent moral busybodies. The robber baron's cruelty may sometimes sleep, his cupidity may at some point be satiated; but those who torment us for our own good will torment us without end for they do so with the approval of their own conscience."
Try Art or Humor Instead.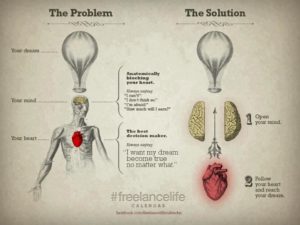 But my thought is that Nastygrams are never productive. I learned this from one of my most difficult roommates, a trauma survivor who may have had the worst case of Tardive Dyskinesia I'd ever seen. She'd spent 10 years on double the recommended max dose of Geodon plus several other antipsychotics at the same time. She sent a whole ton of nastygrams my way, because fighting was the only way she knew how to interact and she needed to provoke me to feel like she was in a dialogue. But the Nastygrams were never productive. So my thought is to ignore the people we have been unable to educate or maybe try to find someone they trust to send them information. If they can't hear our data, maybe they can hear our feelings, our art, our humor, our humanity. It is much easier to reach someone's heart than their mind.
And lets give huge amounts of respect, kudos, appreciation, admiration to people on the left who are honest, open, learning new things, but just have a different set of priorities than we do. Viola the revolution – we are in this together….
***
Mad in America hosts blogs by a diverse group of writers. These posts are designed to serve as a public forum for a discussion—broadly speaking—of psychiatry and its treatments. The opinions expressed are the writers' own.
***
Mad in America has made some changes to the commenting process. You no longer need to login or create an account on our site to comment. The only information needed is your name, email and comment text. Comments made with an account prior to this change will remain visible on the site.