If you're on psychiatric drugs or you're a psychiatric survivor, chances are others told your story for you in their words.  Like it or not (I hope you like it), you're going to have to retell your story in your own words, in your own way.
If you choose to do this through blogging, social media, video or any other digital approaches, having your story read, seen and/or viewed by many could be very satisfying.  You may not be ready to share it so publicly yet, but once you are, there are some tools to get your story out there to the masses.
Here are some recommendations:
1. Start a blog. There are many options.  I've used weebly, wordpress, gather, tumblr, facebook posts/notes, live journal and others.
2. Post frequently.
3. Share your blog posts on all social media sites you use including facebook, twitter, pinterest, and google plus (those are the 4 musts).
4. Share your blog posts on stumbleupon, delicious, reddit, digg, tumblr and as many other sites as you have the time and patience for.  Download the ShareThis plugin to quickly and easily share on all major blogging and social media sites.  Better yet, create recipes on ifttt.com so that the links you share on facebook (or your most used site) get shared on all the others that you choose.  They don't incorporate google plus or pinterest yet so you'll have to do these by hand.
5. Include images in your blogs.  Pin each one to a pinterest board.
6. Join socialbuzzclub.com where you share others' content in exchange for being able to post your own content and have others share it. Bonus- the articles there have tons of other tips for social media marketing and getting your blog out there.
7. Tag your articles with relevant keywords.
8.  Guest blog on another site.  Try any blogs you love or even a friend's blog.  I occasionally publish blogs of others relevant to my site and my website gets a lot of hits, so submit to me for consideration or post in my forum and include your full name.
9. Start an email list and send your blogs/stories to the list from time to time.  Mailchimp is free and allows you to collect email addresses and easily send emails to your list with embedded photos. They have templates you can save and have an option to cross post your newsletter to facebook and twitter.
10.  Make friends with others who are blogging and getting their own (retold) story out there.  You can support each other in your efforts and successes and give each other tips.
11.  Keep writing, creating, retelling you story in whatever ways suit you and inspire you.  And remember, you aren't only doing it for yourself, but for all other psychiatric survivors and all other people.
Bonus tip: This one is my goldmine secret tip that works better than any of the others.  Join facebook groups relevant to the topics you blog about, and post your blog posts in those groups.  There are tons of groups related to psychiatric survivors, spirituality and pretty much any topic you can think of.  Facebook sometimes recommends groups, and you can look at which groups your friends are in by hovering over "More" on their profile and clicking "Groups."
Those are some tips for the beginning blogger, and relevant for all bloggers who are psychiatric survivors (and all other bloggers too).  The crimes against us include the crime of silencing.  Our First Amendment right to free speech was taken away, both directly and inadvertently by psychiatric pharmaceuticals and a mental health system that told us we aren't the tellers of our own story, that told us we were sick, delusional, crazy, dangerous, etc.
The mental health system is in danger and the more we take back the media, the more danger it's in.  So get writing, get blogging, get sharing.  Retell your story and take the above steps that appeal to you to make your blog go viral. Post the link in numerous places.  The more places you have links to your blog, the better rating you will get on search engines, which means more people will find your blog if you have links to it on numerous sites.
There's a building quality to all of this- an exponential growing that happens when you continue to take these steps over time.  There will come a day when your blog will have hundreds or thousands of readers in a day with just a blog post and a click of the mouse.
There will come a day when so many of us real people are getting our stories out there that the cultural narrative reaches a tipping point and actually changes how people in distress are seen and treated.  Sometimes that day seems very far away, and other times it seems like today.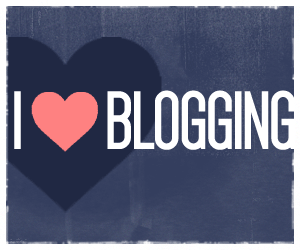 ***
Mad in America hosts blogs by a diverse group of writers. These posts are designed to serve as a public forum for a discussion—broadly speaking—of psychiatry and its treatments. The opinions expressed are the writers' own.
***
Mad in America has made some changes to the commenting process. You no longer need to login or create an account on our site to comment. The only information needed is your name, email and comment text. Comments made with an account prior to this change will remain visible on the site.