The abuse of ADHD drugs on college campuses has reached epidemic proportions, according to the authors of a recent review in the Journal of Ethical Human Psychology and Psychiatry.  ADHD drugs, like Ritalin and Adderall, have become so commonplace on college campuses that students who abuse these drugs for studying, weight loss and partying are underestimating their risks. As a result, we have seen exponential increases in emergency room visits, overdoses, and suicides by students taking these drugs.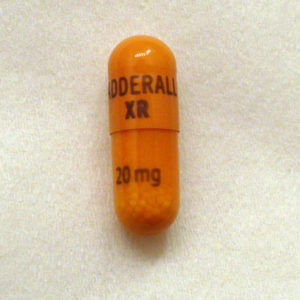 In their featured article, Dr. Gretchen Watson, Dr. Andrea Arcona, and Dr. David Antouccio, convincingly lay out the nature of the ADHD drug abuse epidemic, the history of the ADHD debate, and suggestions for institutional reform.
In 1999, a large-scale epidemiological study found that ADHD diagnoses and drug prescriptions were occurring at a rate three times higher than the estimates of the disorder, but, the authors claim, this line of research was effectively shut down by those with interests in the pharmaceutical industry. Rates of ADHD drug prescriptions continued to rise and in 2013 a front-page New York Times story about medical student Richard Fee reignited the debate. Fee had quickly obtained an ADHD diagnosis and accompanying prescription to help cram for tests while an undergraduate student. He became addicted to the drugs and had the prescription filled by multiple physicians, each failing to validate his diagnosis or council him on the drugs' risks. The stimulant addiction set off a downward spiral that ended in suicide.
The story garnered national attention and prompted further reports on the use of prescription stimulant drugs on campuses. Several prominent physicians and psychiatrists spoke out against the over-prescription of these drugs. For example, renowned ADHD treatment expert Dr. C. Keith Conners called the rates of ADHD prescriptions "a national disaster of dangerous proportions" in 2013. Despite this outcry, the authors point to recent research suggesting that "many high school and college students report fearing that they cannot keep up with their peers unless they take ADHD drugs."
According to the authors, "popular ADHD drugs such as Adderall, Concerta, Focalin, Vyvanse, and Ritalin have a high addictive potential," and the FDA requires amphetamines to include a black box warning about the possibility of dependence and sudden death.
The study authors list the following side-effects for ADHD drugs:
nervousness,
anxiety,
sleep disturbances,
growth suppression; appetite suppression, nausea, vomiting, and weight loss;
dizziness and headaches;
changes in heart rate, blood pressure, skin rashes, and toxic psychosis.
In addition, if taken at a high dose, "stimulant medication can result in paranoia, delusions, and hallucinations and circulatory and pulmonary problems—sometimes leading to accidental death and suicide." "Of greater concern," the authors add, "there is evidence to suggest that the medications used to treat ADHD can induce symptoms associated with the more serious diagnosis of bipolar disorder, which is routinely treated with a host of powerful drugs like antidepressants such as Prozac and antipsychotics such as Risperdal."
Despite these serious risks, studies show that professionals, parents, and students "underestimate the power of these prescription drugs because of the 'successful' marketing campaigns of the pharmaceutical industry." The "preponderance of the drugs among the college student population" also increases the risk that many students will use the drug off-label or without a prescription. Off-label use is increasingly risky as someone with undiagnosed cardiac issues could potentially die suddenly from stimulant use.
The authors summarize research revealing that on some campuses as many as two-thirds of students have been offered an ADHD stimulant, and one-third admit to abusing ADHD drugs. Most students report taking the drugs in pill form, but as many as 15% of students report having crushed and snorted the pills. The abuse of ADHD drugs has found to be more prevalent in the most competitive colleges and universities, including those in the Ivy League, but, at the same time, higher rates of abuse have been associated with lower GPAs.
Studies have documented that stimulant use can improve focus and "improve performance on boring, repetitive tasks," but "after 30 years of research on the topic, not a single study has linked ADHD drug treatment with improved academic outcomes."
"Although students are correct in noting that the drugs help them stay awake and, therefore, increase their ability to cram and pull 'all-nighters,' there is no evidence that doing so actually improves learning or retention of information."
To stem the tide of the ADHD drug epidemic on college campuses, the authors recommend that these institutions consider the following reforms:
Prohibit direct to student advertising by pharmaceutical companies
Provide education and training on this issue to faculty and staff
Implement student and parent education systems on these issues
Consider adding illegal use of ADHD drugs to academic dishonesty policies
Set up systems to track and monitor trends in the use/abuse of these drugs
Communicate all initiatives taken on this issue to the entire community
They conclude:
"Given the serious risks and limited benefits associated with ADHD drug treatment, restarting the public and professional debate over current diagnostic and treatment trends may be in the best interest of students, the schools they attend, and their surrounding communities."
*
Watson, G. L., Arcona, A. P., & Antonuccio, D. O. (2015). The ADHD Drug Abuse Crisis on American College Campuses. Ethical Human Psychology and Psychiatry, 17(1), 5-21. (Full Text)