A new pro-recovery manualized intervention – called the REFOCUS intervention – has been developed and will now be evaluated in a multisite randomized control trials. The strengths-based intervention, which focuses on promoting relationships, is outlined in the latest issue of the British Journal of Psychiatry.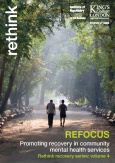 The REFOCUS intervention was developed by a group of researchers led by Professor Mike Slade at King's College London. The team aims to influence both policy and practice "to help make mental health services in England more recovery-orientated and better able to promote wellbeing."
The researchers began the development of REFOCUS from three main principles: (1) Prioritize involvement of people with lived experiences in the program, (2) Place an emphasis on supporting recovery for ethnic minority groups, and (3) Decrease the emphasis on diagnosis as a determinant of care.
To attempt to establish a model for personal recovery the research team then carried out a systematic review of recovery narratives, but because there was a lack of published recovery narratives involving people of ethnic minority groups, they also conducted a qualitative study of minorities using mental health services across England. Drawing on this evidence, the researchers collaborated with patients, providers, and experts to develop the REFOCUS manual.
They identified five key recovery principles, labeled the CHIME framework, including "Connectedness, Hope and optimism, Identity, Meaning and purpose, and Empowerment" as well as four recovery-oriented practices. These included "promoting citizenship (e.g. challenging stigma), organizational commitment (e.g. workforce planning), supporting personally defined recovery (e.g. treatments) and working relationship (e.g. interpersonal style)."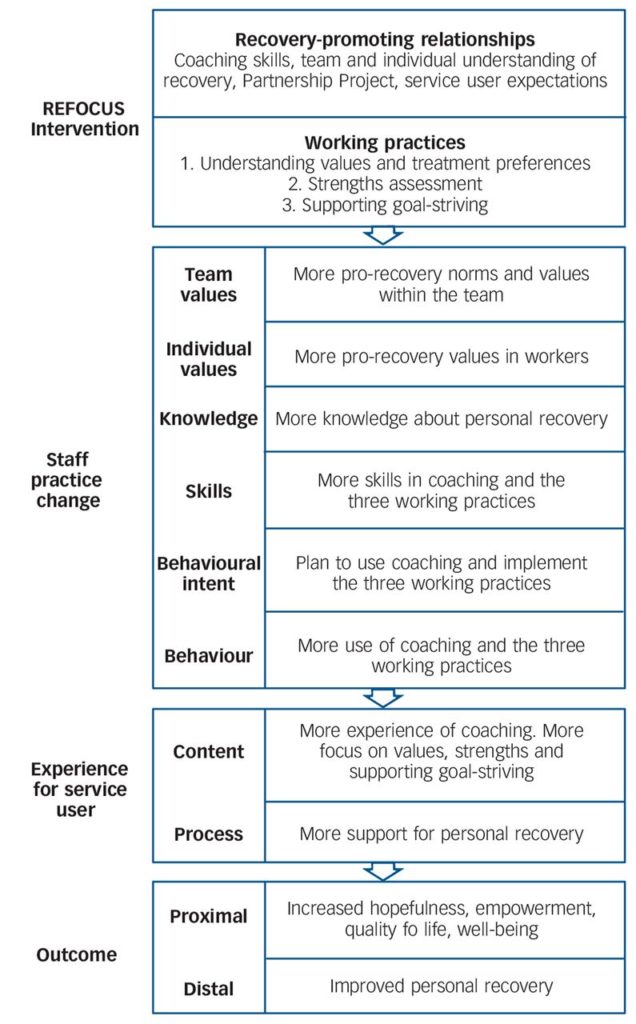 "The resulting REFOCUS intervention is intended to increase the support for recovery provided by community mental health teams," they write. "The intervention is transdiagnostic and transprofessional, so in principle it may have relevance (following modification and evaluation) in other settings, such as in-patient, private practice, peer-run services or other clinical populations."
Now that the program has been developed, the researchers have begun large multisite randomized control trials to evaluate the efficacy of the program.
*
Slade, M., Bird, V., Le Boutillier, C., Farkas, M., Grey, B., Larsen, J., … & Williams, J. (2015). Development of the REFOCUS intervention to increase mental health team support for personal recovery. The British Journal of Psychiatry, 207(6), 544-550.(Abstract)