Last year the British Medical Association (BMA) released a report on dependence and withdrawal from prescription drugs including benzodiazepines, z-drugs, opioids, and antidepressants. Now, in light of their findings, the BMA is commiting to changes to medical practice, policy, and research.
The BMA held a meeting on February 25th to agree on the first steps needed to tackle prescription drug dependence to psychiatric drugs. Mad in America authors Joanna Moncrieff, James Davies, and Peter Kinderman were in attendance along with representatives from the Council for Evidence-based Psychiatry (CEP), several medical and physicians groups, and dependence and withdrawal organizations.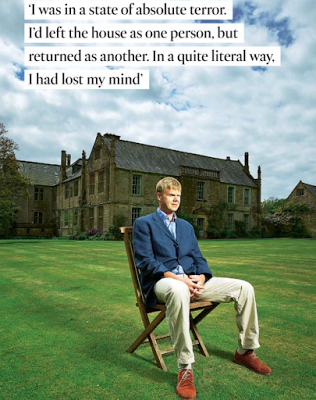 Luke Montagu, co-founder of CEP, began the meeting with a short speech.
"You cannot fail to be moved by the suffering and loss; the effects on mothers, children, and marriages, on good people who have worked hard to build good lives, only to see them implode as they struggle to cope with quite intolerable symptoms," he said.

"And then listen to them describe the double injustice of having their suffering denied, of doctors refusing to accept that it could possibly be the drugs."
The full text of Montagu's speech is available here→
As a result of the meeting, the BMA released the following list of action steps to be taken by the relevant attendees. They plan to reconvene for a follow-up meeting in July to assess progress.
BMA Action Steps:
calling for a national helpline for prescribed drug dependence
writing to NICE proposing a review of the effects of withdrawal from prescribed psychoactive drugs
establishing a working group with the aim of creating a multi-disciplinary quality standard guideline for prescribing
undertaking a pilot of the best way to fund and commission local specialist prescribed drug withdrawal services
lobbying for changes to the Prescribing Safety Assessment, part of the Year 1 medical curriculum
incorporating patient experiences within relevant training programs
proposing areas of additional research to funding organizations, including research on withdrawal and the harms associated with prescribed drug dependence