New research published in JAMA Pediatrics reveals that transgender women have more than double the prevalence of psychiatric diagnoses than the general US population. The study found that the women, who had been assigned male at birth and now identified as female, had a high prevalence of suicidality, post-traumatic stress disorder, substance abuse, generalized anxiety and major depressive disorder.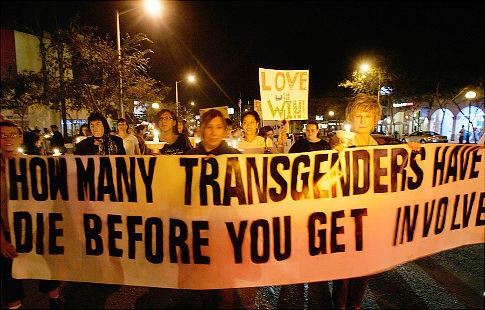 "The high prevalence of mental health and substance use outcomes among young transgender women is a serious public health problem and necessitates clinical consideration in primary care settings and gender related treatment," Sari Reisner, a co-author of the study, told BMJ.
The study included data from nearly three-hundred transgender women ages sixteen to twenty-nine who were enrolled in a pre-existing HIV intervention trial. The women, on average, were also poorer and less socially advantaged than the general population. Three out of every four were unemployed, and almost 50% reported making less than ten-thousand dollars a year.
Of the nearly 300 participants who identified as transgender women, over 40% had more than one mental health or substance abuse diagnosis and 20% had two or more such diagnoses.
The researchers found the prevalences for various diagnoses were as follows: "lifetime and current major depressive episode were 35.4%and 14.7%, respectively; past 30-day suicidality was 20.2%; past 6-month generalized anxiety disorder and posttraumatic stress disorder were 7.9% and 9.8%, respectively; and past 12-month alcohol dependence and nonalcohol psychoactive substance use were 11.2% and 15.2%, respectively."
These estimates are between 1.7 and 3.6 times greater than what is expected for the general population.
The researchers warn that the study is limited in its generalizability as the participants who signed up for the HIV prevention study were selected based on the criteria that they engaged in sexually risky behavior.
"Interventions are urgently needed to address adverse mental health and substance use outcomes for young transgender women, including those delivered by health care professionals and via multidisciplinary teams in clinical community-based, pediatric, adolescent, and young adult medicine settings," the researchers concluded.
*
Reisner S, Biello K, White Hughto J, et al. Psychiatric diagnoses and comorbidities in a diverse multicity cohort of young transgender women: baseline findings from Project LifeSkills. JAMA Pediatr 2016 (Abstract)