Antidepressants have been reported to cause a state called "akathisia," where people feel extremely agitated and restless and may become preoccupied with thoughts of violence. In a new article, to be published in the latest issue of the Journal of Forensic and Legal Medicine, researchers investigate the role of antidepressants in three recent murders.
The researchers, a medical specialist and a forensic psychiatrist and pharmacogeneticist, suggest that tests may be done to assess the role of antidepressant toxicity in violent events that may affect legal determinations, potentially even absolving people charged with homicide.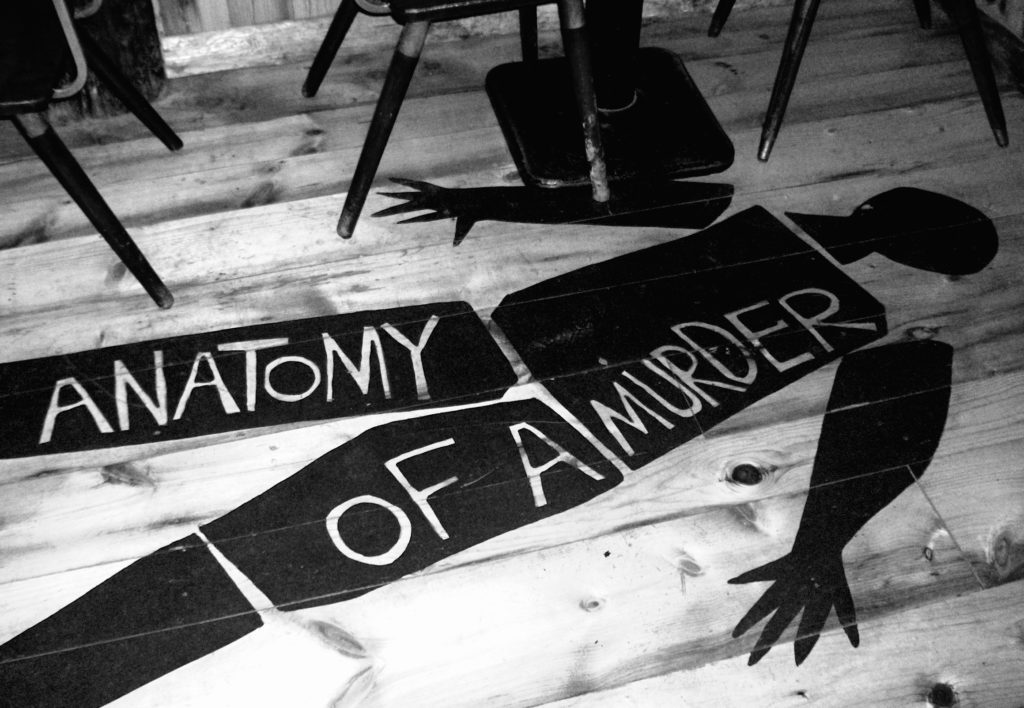 The "new generation" antidepressants, SSRIs and SNRIs, appeared in the 1980s but, according to the reviewers, "their adverse effects and clinical trial data have not been fully disclosed." In 2004, the FDA published a public health advisory warning of worsening depression and suicidality in some patients being treated with antidepressants. In 2007, a Black Box suicide warning was extended from just teenagers and suggested monitoring all patients up to age 24 for anxiety, agitation, panic attacks, hostility, impulsivity, and akathisia.
Recent findings show an increased risk for violent crime in young adults taking antidepressants and a groundbreaking reanalysis of the infamous Study 329 on the effects of Paxil on teens found a heightened risk for suicide that was not initially disclosed by the drug companies.
The authors report that genetic variations in metabolism affect how individuals react to antidepressants and that research indicated that "ultra-rapid metabolizers" may be at an increased risk for changes in behavior.
"Fast-changing levels of psychotropic substances, up or down, can cause behavioural changes as the neurotransmitters in the brain react to reach some equilibrium," they write. "This phenomenon makes starting and stopping medication the most dangerous times for suicide and violence, but both can happen at any time, with stress, provocation, dose change, addition or subtraction of a medication."
In 2000, this research was used by police in the investigation of the death of a nine-year-old girl taking methylphenidate, codeine, and fluoxetine. They found that a genetic variation (CYP2D6) led to a toxic level of drug metabolism, thus ending a homicide investigation into her parents. The researchers offer three case studies that they propose are instances of antidepressant-induced, akathisia-related homicide where genetic variation in metabolism contributed to toxicity.
All three cases involve individuals in middle-age with no previous diagnosis of "mental illness" who were prescribed antidepressants after experiencing difficult events including divorce, the loss of a parent, or an unfaithful spouse. All three committed homicide and two also attempted suicide.
"None had known that they needed to take medication regularly or how to stop taking it safely. None improved on medication, and no prescriber recognized their complaints as adverse drug reactions or was aware of impending danger. Interviews elicited accounts of restlessness, akathisia, confusion, delirium, euphoria, extreme anxiety, obsessive preoccupation with aggression, and incomplete recall of events. Weird impulses to kill were acted on without warning. On recovery, all recognized their actions to be out of character, and their beliefs and behaviours horrified them."
The researchers conclude:
"As forensic medical and toxicology professionals become aware of the biological causes of these catastrophic side effects, they may bring justice to both perpetrators and to victims of akathisia-related violence. The medicalization of common human distress has resulted in a very large population getting medication that may do more harm than good by causing suicides, homicides and the mental states that lead up to them."
*
Eikelenboom-Schieveld SJM, Lucire Y, Fogleman JC, The Relevance of Cytochrome P450 Polymorphism in Forensic Medicine and Akathisia-Related Violence and Suicide, Journal of Forensic and Legal Medicine (2016), doi: 10.1016/j.jflm.2016.04.003. (Abstract)