A new study, published in the American Journal of Physiology, investigates how the use of antidepressants during pregnancy can lead to a life-threatening lung complication in newborns. Previous research has demonstrated that exposure to selective serotonin reuptake inhibitors (SSRIs) in utero is associated with an increased risk for persistent pulmonary hypertension of the newborn (PPHN), but this latest study makes use of animal models to locate the biological mechanism through which this occurs.
It is estimated that as many as 15% of all women experience some form of depression during pregnancy and that ten percent of women of childbearing age are currently being treated for depression in the United States. Pregnant women experiencing the symptoms associated with depression are in need of good care. Untreated depression has been linked to complications in pregnancy and to long-term health and behavioral issues in offspring.
There is a growing body of evidence, however, that treating depression in pregnancy with antidepressant medication substantially increases the risk for complications and birth defects. For this reason, professional guidelines and physician groups recommend psychotherapy as a first-line treatment for depression symptoms in pregnant women. Nonetheless, antidepressant use during pregnancy has quadrupled since the early nineties. It is currently estimated that somewhere between 6% and 15% of all women are prescribed antidepressants during pregnancy.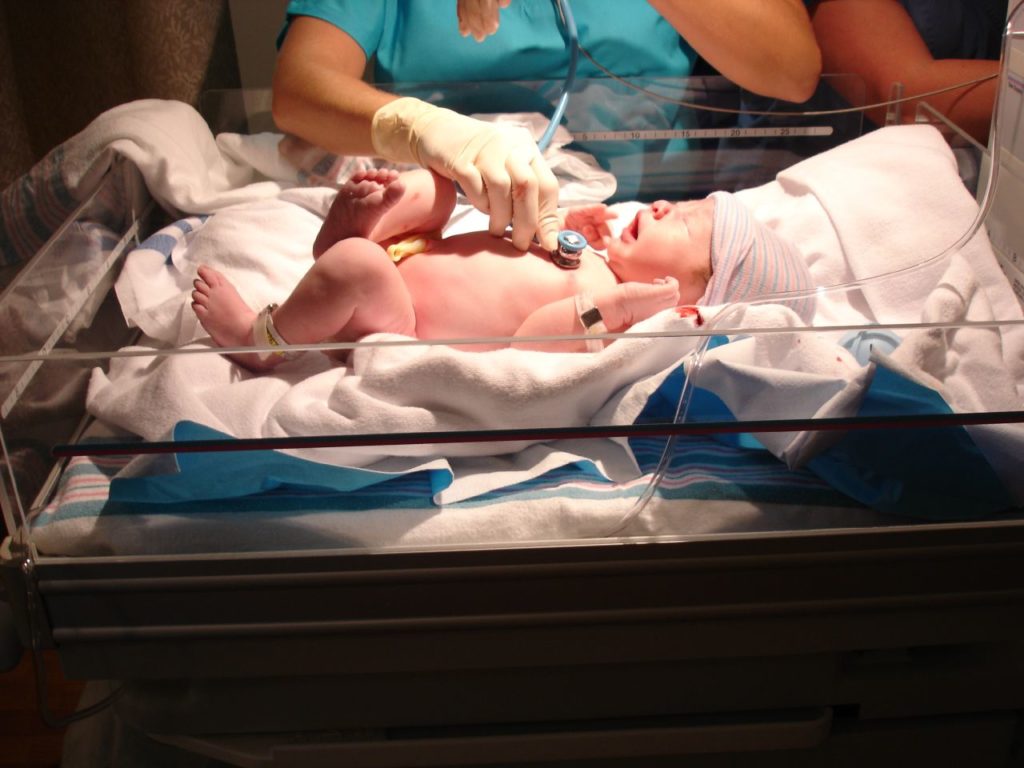 Persistent pulmonary hypertension of the newborn (PPHN) is a potentially life-threatening disorder. It occurs when the respiratory system does not transition appropriately from the circulation necessary in utero to life outside the womb. Blood is prevented from reaching the lungs, depriving the body of enough oxygen. Ten to twenty percent of infants born with this condition do not survive and many others, who do survive, suffer from chronic neurodevelopmental and respiratory conditions as a result.
Recent analyses have found a 28% increased risk for PPHN resulting from exposure to SSRI antidepressants, but scientists do not yet understand how this occurs. It is already understood that SSRIs cross the placental barrier and that the level of the drug in the fetus can reach 70-80% of maternal levels.
Researchers, led by Elaine Shelton at Vanderbilt University, hypothesized that the SSRIs in the fetus lead an essential vessel, the ductus arteriosus (DA), to constrict prematurely. The DA connects two major arteries in the fetus, the aorta and the pulmonary artery, while the lungs are not yet being used. In the first few days outside the womb, when the newborn is breathing on its own, the ductus closes. If the ductus closes too early, too late, or not at all, it can cause serious consequences. Premature constriction of the DA, specifically, has been linked to PPHN.
Using mice, Shelton and her colleagues, tested whether increased levels of serotonin, caused by the antidepressants fluoxetine (Prozac) and sertraline (Zoloft), can induce premature closure of the DA, leading to PPHN. The results confirmed their hypothesis.
"Regarding the link between maternal SSRI use and PPHN, we have shown that SSRIs induce premature DA constriction," they conclude.
"It is well established that fetal DA constriction may cause PPHN. Therefore, we evaluated 387 the possibility that SSRIs may indirectly cause PPHN by constricting the fetal DA."
****
Mad In America has often served as a forum for discussing research on the effects of antidepressants in pregnancy. As part of our newly launched Sunshine Project, we recently released a comprehensive review of the research literature on antidepressant use in pregnancy, and Mad In America Continuing Education (MIACE) offers a course on the risks and possible harm to normal fetal development and the newborn child.
****
Hooper, C.W., Delaney, C., Streeter, T., Yarboro, M.T., Poole, S.D., Brown, N., Slaughter, J.C., Cotton, R.B., Reese, J. and Shelton, E.L., 2016. Selective serotonin reuptake inhibitor (SSRI) exposure constricts the mouse ductus arteriosus in utero. American Journal of Physiology-Heart and Circulatory Physiology, pp.ajpheart-00822.. (Abstract)