A recent article, published in the International Journal of Social Psychiatry, reviews two landmark 20th-century poems to provide a powerful analysis of the role creative writing can play in understanding and coping with suffering. The authors review T. S. Eliot's The Waste Land and Allen Ginsberg's Howl to highlight the importance of a narrative approach to overcoming distress.
"If we want to avoid the trap of using psychiatric texts and manuals as de-contextualised documents and ignoring the history of mental illness… poems as a form of personal narrative and mirror image of society may be a good starting point of reflection," write the authors, led by Moritz Wigand, a professor in the Department of Psychiatry and Psychotherapy at Ulm University in Germany.
Both poems were written after one of the World Wars (The Waste Land after WWI and Howl after WWII). The authors inform the reader that both poets wrote the poems during their own periods of "personal defeat or mental ill-health" and that the poems simultaneously provide a description of individual distress and a social commentary on the ills of the modern world. They argue, "social inequalities foster mental illness."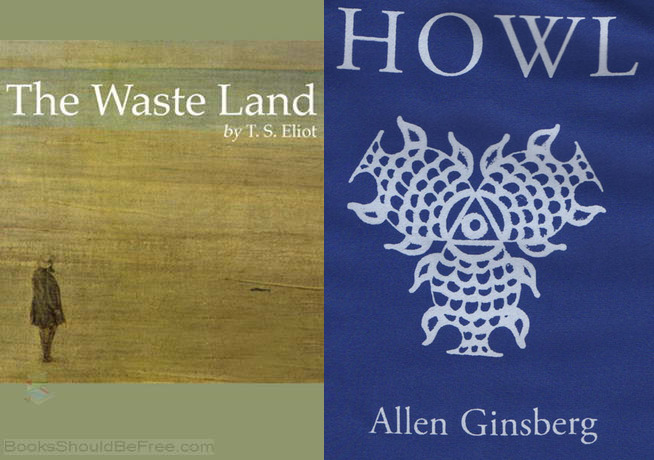 The authors describe the study, "by analyzing the similarities and differences in the depiction of the modern world in The Waste Land and Howl and their different approaches to overcoming suffering, we can increase our empathic understanding of individual narratives of mental illness." The authors used a hermeneutic approach, a type of qualitative research analysis, to study the poems.
The authors suggest that "these two works of art explore in a unique fashion the interplay between emotional suffering, conflicting relationships and the resulting outlook on society." The way both poets engage with the construct of 'madness' is examined. Of note is the way Ginsberg portrays madness in Howl as "an act of individualism and social rebellion."
"Beyond their putative therapeutic effect on the poets, The Waste Land and Howl are exceptional narratives of suffering in the light of a society which is perceived as hostile and deteriorated," write the authors. Using the benefits the process of creating these works had on the poets, the authors remind psychiatrists and clinicians that creative writing can "offer what we might call almost psychotherapeutic solutions to the assumed problem of modernity."
The authors warn that "contemporary psychiatry might be running the risk of neglecting the interplay between mental illness and social developments." Therefore, psychiatrists and clinicians are encouraged to look beyond biological explanations and treatments for distress and engage in more narrative work.
****
Wigand, M. E., Wiegand, H. F., Rüsch, N., & Becker, T. (2016). Personal suffering and social criticism in T.S. Eliot's The Waste Land and A. Ginsberg's Howl: Implications for social psychiatry. International Journal of Social Psychiatry. Advance online publication. doi: 10.1177/0020764016667144 (Abstract)