After the March 2015 crash of Germanwings Flight 4U 9525, news outlets scrambled to make sense of what appeared to be an airline co-pilot committing a horrific act—a murder-suicide that took 150 innocent lives. The psychological field, too, has been weighing in with a number of studies regarding airline pilot mental health and suicidal thoughts. A new study, published online ahead of print in the journal Environmental Health, found that a large number of civilian airline pilots may be flying with depressive symptoms. More concerning, few pilots seek treatment due to fear of permanently losing their jobs.
In the study, 1837 pilots filled out an anonymous survey online. The survey included a Patient Health Questionnaire (PHQ-9)—a common depression measure used in research—as well as numerous other questions about flight activity and daily experiences. The researchers found that 12.6% of the pilots who filled out the PHQ-9 met criteria for depression (scoring higher than 10 on the scale), while 4.1% of the pilots indicated that they had experienced suicidal thoughts within the past two weeks. These percentages are approximately the same as those in other high-stress careers, such as for US police officers and US military personnel.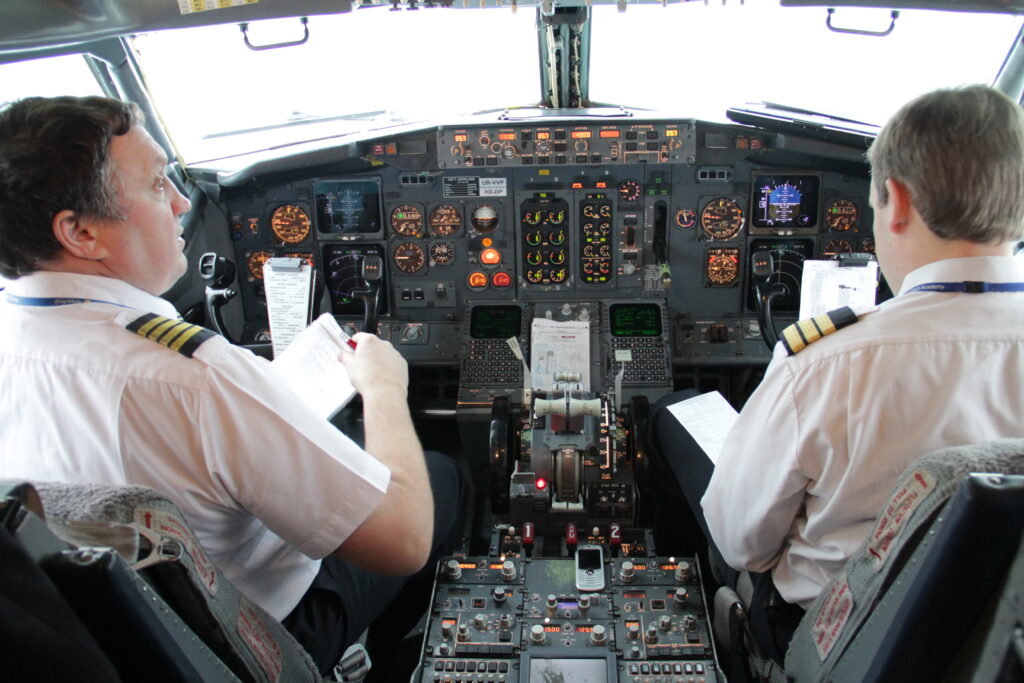 Although these numbers are concerning, particularly in the context of the recent news coverage of the Germanwings crash, there are some mitigating factors. First, the PHQ-9 is used as a screening measure in research and does not qualify a person for a clinical diagnosis. Indeed, researchers have raised concerns about its overestimation of depressive symptoms. Thus, the pilots who scored higher than 10 on this measure may not actually meet the criteria for a diagnosis of depression. Additionally, many people experience brief suicidal thoughts without ever acting on them.
However, this still leaves the possibility that pilots are currently flying while experiencing suicidal thoughts, which may lead to suicide attempts. So why aren't pilots seeking treatment?
Federal Aviation Administration (FAA) regulations are complex regarding authorization to fly (i.e. medical certification). The Aviation Medicine Advisory Service (AMAS) states that "pilots obviously are currently prohibited from flying if they have an ongoing need for medication to maintain remission of the condition" of depression. Dr. Warren Silberman, a doctor, and former manager of the medical certification program for the FAA, discusses being unable to certify a pilot who had been on Zoloft for three years with no depressive symptoms. In such a case, despite the lack of any depressive symptoms, a special certificate was required, which Dr. Silberman describes as a long and arduous process to acquire—with no guarantee of success. The 2014 FAA guidelines state that in order to overcome this hurdle, a pilot would have to be using one of four specific SSRIs, would have to have been on a stable dose for six months, and would need to have oversight by a psychiatrist. Also, the pilot must have a specially-qualified "Individual Medical Sponsor" and receive cognitive testing.
These precautions may be warranted in some cases, particularly for those who are severely depressed or acutely suicidal. The unanticipated side effect of this policy, however, is that it serves to discourage pilots from admitting that they are experiencing depressive symptoms and from seeking help when in crisis. Pilots know that if they receive a diagnosis of depression, or if they are prescribed antidepressant medication, they risk losing their livelihood. As evidence of this, researchers examined the medical records of 59 pilots who were involved in fatal accidents between 1990 and 2001 and were found to have taken selective serotonin reuptake inhibitors (SSRIs). They found that only 3 of the pilots reported that they were using SSRIs, probably due to fear that they would lose their jobs if they admitted to being prescribed medication.
David Jones and Robert Ireland authored a report for the Aerospace Medical Association (AsMA) examining the impact of these regulations on pilot disclosure of mental illness. They write that "many pilots choose to fly while depressed, with or without medications, because of the long grounding periods mandated by current policies." This policy is particularly redundant as, according to the authors, "modern psychiatric practice calls for long-term use of medication following clinical recovery from depressive disorders in order to prevent recurrent episodes." That is, pilots may be taking SSRIs to maintain stability long after they have recovered from an episode of depression.
It is also important to note that the pilot in the Germanwings crash had successfully passed his medical examinations repeatedly, for years. Even with these strict regulations, tragedies like this are still possible. And who would you rather have in the cockpit: a pilot who was diagnosed with depression, received treatment, and is now emotionally stable? Or a pilot who has been having suicidal thoughts, but hasn't sought treatment out of fear of losing their livelihood? Unfortunately, the current strict regulations appear to leave pilots feeling unsafe reaching out for help.
The 2014 FAA guidelines, which do not technically punish pilots for having a diagnosis of depression or SSRI use, are a solid start toward encouraging pilots to seek treatment. However, since pilots know that their examiner still has the authority to revoke their ability to fly based on the diagnosis of depression or use of SSRIs and that acquiring a special certificate to fly is difficult, time-consuming, and has no guarantee of success, pilots are still unwilling to admit to depressed symptoms for fear of losing their livelihood. The researchers suggest that regulators need to consider further destigmatizing depression and SSRI use in order to encourage pilots to seek treatment for their mental health.
****
Wu, A. C., Donnelly-McLay, D., Weisskopf, M. G., McNeely, E., Betancourt, T. S., & Allen, J. G.  (2016). Airplane pilot mental health and suicidal thoughts: a cross-sectional descriptive study via anonymous web-based survey. Environmental Health, 15, 121. doi: 10.1186/s12940-016-0200-6 (Abstract)