A new study, published in CMAJ Open, investigates the association between traumatic brain injury (TBI) and incarceration. The large-scale cohort study, conducted in Ontario, Canada, collected data from over 1.4 million individuals. Results of the study indicate that individuals with a history of TBI are 2.5 times more likely to be incarcerated. The researchers, led by Flora Matheson from the Centre for Urban Health Solutions of St. Michael's Hospital, state:
"These findings contribute to emerging research suggesting that TBI is an important risk factor for criminal justice involvement and builds on this evidence."
TBI is a significant public health concern and can lead to cognitive impairment and changes in behavior. Researchers have noted that there are higher rates of individuals with a history of TBI in correctional facilities than the general population. Individuals with TBI may exhibit more aggression and impulsivity and researchers have questioned whether these behavioral changes make it more likely that individuals with TBI will become involved with the criminal justice system.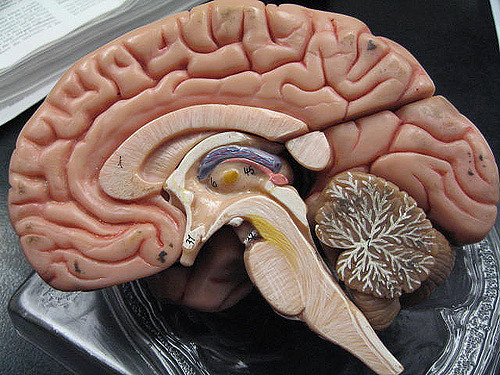 The researchers conducted a cohort study in order "to determine if prior TBI was associated with an increased risk of incarceration among men and women." Data was collected from over 1.4 million young adults in Ontario from 1997 to 2011.
About 5% of the sample experienced a TBI. Adjusting for confounding factors such as age, gender, or mental health diagnosis, the researchers found that individuals with TBI were about 2.5 times more likely to be incarcerated than individuals without a history of TBI. The authors state, "The relative association was similar among men and women, and was upheld in a variety of sensitivity analyses, although estimates were less precise and not always significant among women." The researchers also found that men who had multiple TBIs had an even higher risk of incarceration than men with only one TBI.
This study is one of the largest investigations into the association between TBI and incarceration and provides evidence that those who have a history of TBI are at higher risk for being incarcerated. The authors recommend, "Future research should focus on primary, secondary and tertiary prevention, which may help to reduce incarceration or improve the outcomes of persons with TBI who are incarcerated." In a press release to Medical Xpress, Matheson reported, "This may be just the tip of the iceberg as our study focused only on people with more serious TBI." The researchers call for more studies on how different severities and mechanisms of injury could impact risk of incarceration.
****
McIsaac, K. E., Moser, A., Moineddin, R., Keown, L. A., Wilton, G. Stewart, L. A., … Matheson, F. I. (2016). Association between traumatic brain injury and incarceration: A population-based cohort study. CMAJ Open, 4(4), E746-E753. doi:10.9778/cmajo.20160072 (Abstract)
***
Mad in America hosts blogs by a diverse group of writers. These posts are designed to serve as a public forum for a discussion—broadly speaking—of psychiatry and its treatments. The opinions expressed are the writers' own.
***
Mad in America has made some changes to the commenting process. You no longer need to login or create an account on our site to comment. The only information needed is your name, email and comment text. Comments made with an account prior to this change will remain visible on the site.