A recent study published in the Journal of Mental Health explores the experience of long-term antipsychotic use. Twenty participants were followed up over ten years after initially being treated for first episode psychosis. The researchers emphasize that while antipsychotic medication was believed to be crucial to symptomatic remission during the acute phase, beyond this, participants attributed their functional recovery to individual efforts and social influences (support from family, friends, and psychotherapy) and saw medication as a barrier to recovery.
To illustrate, one participant shared the following about taking antipsychotics:
"They had little or no effect, and several side effects. Once I started psychotherapy I felt it helped. Whether it is the drugs or whether it is receiving psychotherapy, or a combination, I'm not sure. It is not easy to separate out what is your own contribution when you are using pills. Makes it kind of blurry. I did not feel that this little pill once a day would make a big difference to me. Nor was it that I had to work for it in other ways. I am skeptical of these types of medication. I rather think you have to do something inside your head. I didn't feel that pills were a solution."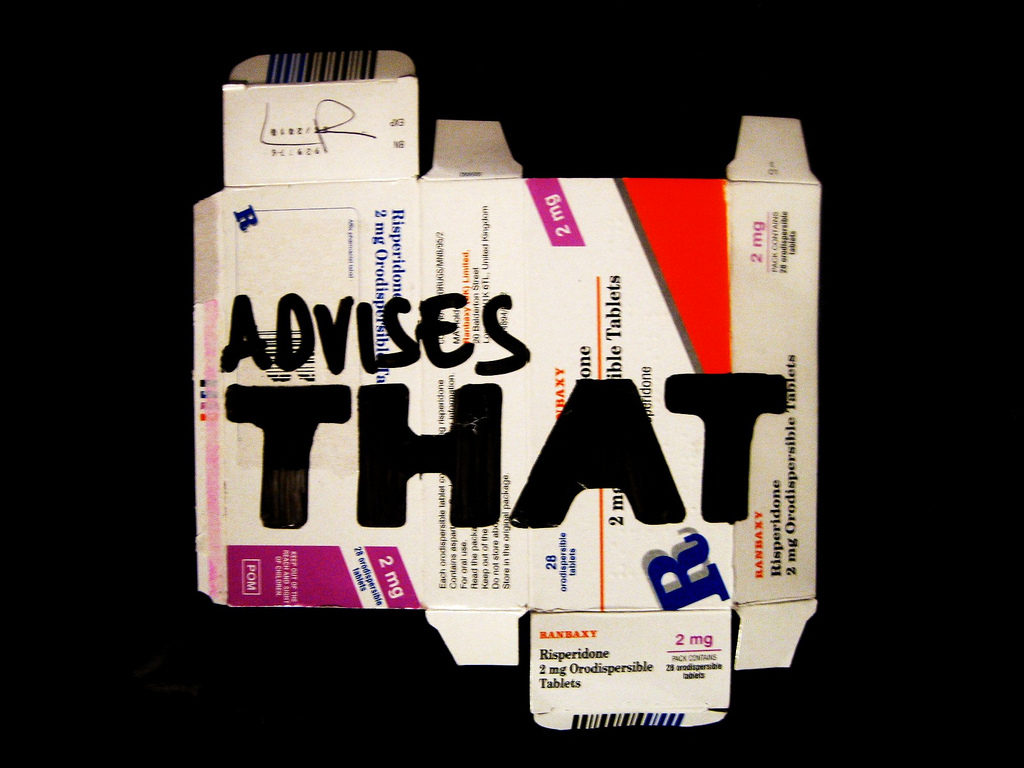 Typical treatment guidelines for psychosis recommend antipsychotics be administered during the acute as well as maintenance and recovery phases. However, researchers in this study point out that while antipsychotics are useful for the acute and short-term treatment, there exists a lack of rigorous, long-term controlled studies of treatment efficacy with clearly defined samples regarding illness type, severity, and duration. There is a need for longitudinal studies of the impact of receiving antipsychotic treatment to build our understanding of the existing treatment recommendations.
"There is also a need for systematic investigations of different sub-groups of service users' perspectives on antipsychotic medication use throughout the course of illness"
This study was conducted to gather a better understanding of 'clinically recovered service users' perspectives and experiences of taking antipsychotic medications during and after an acute phase of psychosis. Twenty recovered service users from the TIPS-1 and TIPS-2 study were recruited and interviewed. At the time of interview participants were on average 25.8 years of age, 50% female and 50% male, living independently and in full-time employment or education with an average of 1.15 years of education after high school, with clinical diagnoses of affective disorder with mood-incongruent delusions (n=5), psychosis not otherwise specified (n=8), delusional disorder (n=3), schizoaffective disorder (n=2), and brief psychotic disorder (n=2).
All participants met criteria for symptom and functional remission. Participants were interviewed with a focus on person-specific, environmental, and treatment-related factors. Thematic analyses of the interviews with a focus on experiences with antipsychotic medication were conducted by a team of three researchers.
Through this thematic analysis, the researchers found five related themes expressed by participants regarding their experience with antipsychotic treatment. First, participants commonly expressed that antipsychotic drugs reduce mental chaos during the acute phase. Participants shared that during the acute phase, their state of 'terror and anxiety' led to a willingness to accept treatment for the purposes of ameliorating their symptoms. Moreover, receiving information about the medication from the provider increased the likelihood of successful use and experience of control by the patients.
"[They] gave a solid impression at the ward. . . The comprehensive information made me feel safe. I took them. I think the drugs did me good by stopping chaotic thinking."
Second, researchers noted a theme across the interviews that non-stigmatizing environments were perceived to increase chances of successful use. Participants who denied treatment did so because of fear of stigmatization from others and self-alienation. However, those who described less stigmatizing environments (in their treatment setting as well as social networks) expressed a lower sense of stigma and self-alienation, resulting in an increased likelihood of seeking and accepting initial antipsychotic treatment.
"You did not feel like an alien. . . It made it easier to follow and commit to treatment."
Third, the authors highlight a theme that antipsychotic drugs beyond the acute phase were considered to compromise the contribution of individual effort in recovery. The authors emphasize this finding. Participants shared that after the acute psychotic phase medication interfered with their ability to evaluate their own personal efforts in recovery, which reduced their feelings of self-efficacy and accountability.
"They had little or no effect, and several side effects. Once I started psychotherapy I felt it helped. . . It is not easy to separate out what is your own contribution when you are using pills. . . I did not feel that this little pill once a day would make a big difference to me. . . I am skeptical of these types of medication. I rather think you have to do something inside your head. I didn't feel the pills were a solution."
Next, across interviews, there was a theme that prolonged use was perceived to reduce chances of functional recovery. Within this, participants expressed that the medications had physical and cognitive side effects as well as a compromise to their daily life functioning. Many ceased antipsychotic treatment because of the physical and cognitive side effects of the drug (e.g., weight gain and fatigue). The participants expressed that their decision to terminate treatment did not come without understanding the process of tapering and potential side effects of discontinuing treatment. Much of this was driven by a motivation to feel that they had greater control and influence in their recovery.
"Pills can't fix this alone, they don't solve everything. And if I can manage this without pills I'd rather do that."
The side effects of the antipsychotics also compromised their functioning skills such as the ability to go to work, school and physical exercise.
I felt very sleepy. I thought: "This can't go on. . . I can't have my exercise ruined by this medicine. . . when I used the medicine I felt very weak, and when I stopped using them I felt physically normal. . . although I hear voices during this period I decided to stop. . . when I think about it today I think it was the right choice for me."
Finally, antipsychotic medication was considered as a supplement to trustful relationships, including their social networks and in psychotherapy. Patients felt that many of their challenges had relational solutions and that re-building these support systems would improve resilience and coping strategies and that focusing on antipsychotics contrasted with this idea resulting in resistance, mistrust, and non-adherence.
"I think therapy was beneficial. Not so much the drugs. The overly vast focus on drugs made me angry. My problems were not about that. . . If you open up and listen, you may understand why things have been as they have."
Now meeting criteria to be considered 'clinically recovered,' the participants in this study share an important perspective on the experience of having gone through a psychotic episode and taking antipsychotic medications. As the authors of the study highlight, while antipsychotic treatment was described as valuable during the acute phase, after this stage many participants felt the drugs held their recovery back due to adverse physical and cognitive effects, a decreased sense of self-agency, stigmatizing experiences, and their negative effects on daily functioning. Moreover, the researchers suggest that the continued existence of stigma impacts the treatment of people experiencing symptoms associated with psychosis.
Themes in the data showed that patients attributed their functional recovery to individual efforts by the patient, the building up of social support networks, and a supportive psychotherapy environment. Once out of the acute phase, patients expressed that it was more important that they have spaces where they can be open about how they are doing and feel supported rather than emphasizing medication use were key to their recovery.
****
Bjornestad, J., Davidson, L., Joa, I., Larsen, T. K., Hegelstad, W. T. V., Langeveld, J., Veseth, M., Melle, I., Johannessen, J.O. & Bronnick, K. (2017). Antipsychotic treatment: experiences of fully recovered service users. Journal of Mental Health, 1-7. doi:10.1080/09638237.2017.1294735 (Abstract)
***
Mad in America hosts blogs by a diverse group of writers. These posts are designed to serve as a public forum for a discussion—broadly speaking—of psychiatry and its treatments. The opinions expressed are the writers' own.
***
Mad in America has made some changes to the commenting process. You no longer need to login or create an account on our site to comment. The only information needed is your name, email and comment text. Comments made with an account prior to this change will remain visible on the site.