A recent article, published in the Journal of Family Therapy, covers the development of a family therapy approach centered around honoring accountability and transparency in psychotherapy. The process involves clients as co-researchers to promote improvisation, collaboration, and feedback in line with personal, constructivist, and systemic approaches.
"We do not want to generalize knowledge and establish a uniform approach. We rather constitute a 'learning community' and learn how therapist and family members learn together."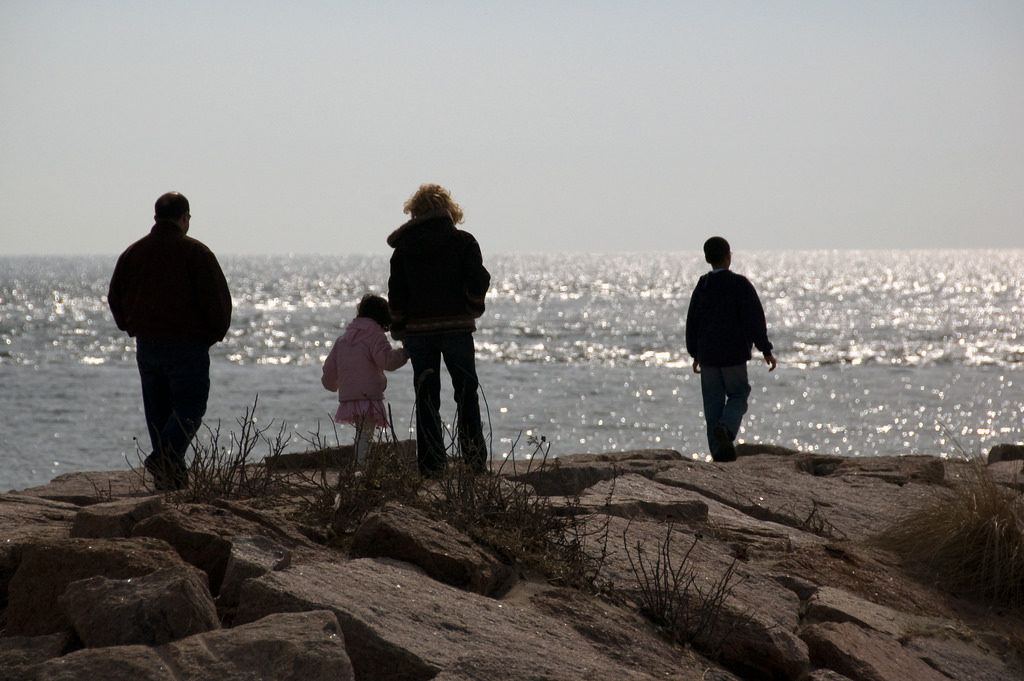 Researchers Robert van Hennik and Bruno Hillewaere from the Netherlands found, in their practices as systemic therapists, that they were unable to exclusively commit to a singular mode or manual of practice. Instead, they developed a fluid manual they call Feedback Informed Integrative Therapy within Systems (FITS).
"With FITS we seek to balance structure with spontaneity in a way that allows the methodical exploration of uncertain processes and outcomes."
Manualized treatments and standardized therapies are encouraged by healthcare policies emphasizing control, systematized measurement, and accountability over the process of change in psychotherapy. Beneath this push lies the notion that psychotherapy is legitimized through accountability, although this seems to have given rise to approaches that compromise the very elements that make psychotherapy effective, the authors argue. For one, the drive to control and standardize therapy fails to address the benefits of incorporating multiple theories flexibly and dynamically to appropriately customize care. Systematizing interventions also risks undervaluing the quality of the relationship formed between the practitioner and the client, the very factor established to be most facilitative of positive therapy outcomes.
Additionally, these rigid structures overlook the spontaneity and improvisation that naturally occur in effective therapy practice, and their emphasis collides with systemic perspectives which address how individuals and therapy relationships occur in complex, non-linear systems.
As they looked into creating FITS, van Hennik and Hillewaere posed the following question: "Could accountability be offered with a focus on relational ethics rather than control?"
In concert with their response to this, they write that with FITS, "Accountability will be offered by using a fluid manual, multi-methods research, and collaborative inquiry. The outcomes of research are the inputs for collaborative learning in the system that the therapist and family members co-create together."
The FITS approach focuses on what researchers call Practice Based Evidence Based Practice (PBEBP). PBEBP works as an expansion of "evidence based practice," to emphasize that research and practice inform one another in ways that can be integrative and fluid.
The FITS manual builds off of this emphasis on fluidity and challenges traditional manualized therapies through the inclusion of personal, systemic, and constructionist values. It acknowledges the value in improvisation and spontaneity:
"The FITS therapist improvises and invites family members to improvise in moments where they, previously, got stuck in repetitive patterns and fixations. We escape from these patterns and fixations if we co-create a 'zone for unforeseen connections' and allow for some randomness and disorder in our interactions."
In psychotherapy, feedback is often spoken about through individualistic terms (i.e. how the individual might share their experience of the therapist with the therapist). The FITS approach seeks to expand upon these previous models to incorporate the systemic, co-created environment that constitutes a family structure, and the dynamic within family therapy.
Collaborative feedback, featuring the inclusion of family members as co-researchers, is critical to the FITS process. How the therapist and the family members learn from feedback is carefully considered through multiple epistemological frameworks that honor the nuanced subjectivity constituting each person's experience throughout the therapy process.
Finally, both quantitative and qualitative data inform the process. Quantitative therapy outcomes serve as conversational tools within sessions, and qualitative research is used to better understand "unplanned organic change in FITS," write the researchers.
In the FITS manual, the therapy process is divided into six main phases which occur over 15 to 17 sessions. In this process, family members establish personal and group goals. They are given the opportunity to rate how they, and other family members, have collaborated to achieve these goals. Transcripts and evaluations are analyzed in session while the therapist is tasked with learning from both their in-session navigation and what the supplementary data describes.
"With FITS we account for unplanned organic processes as the main focus in our practice by co-creating a fluid manual and doing multi-methods research. Family therapist and family members constitute a 'collaborative learning community'. Together they learn how they learn, evaluating effects, developments and collaboration in therapy."
In an effort to subvert notions of control and accountability that confine psychotherapy to unhelpful iterations of care, van Hennik and Hillewaere seek to broaden manualized treatment toward an accountability and effectiveness that is relational and multi-faceted.
"The world in which we live arises in the interplay of our living together. Collaborative learning is co-creating a world in which we would like to work and live."
****
van Hennik, R., & Hillewaere, B. (2017). Practice Based Evidence Based Practice. Navigating based on coordinated improvisation, collaborative learning and multi‐methods research in Feedback Informed Systemic Therapy. Journal of Family Therapy, 39(3), 288-309.(LINK)