A new study, led by Sabrina Helm, associate professor at the University of Arizona, explores psychological adaptation to climate change. The study, published in Global Environmental Change, measured perceived ecological stress and corresponding distress, coping strategies, and pro-environmental behaviors (e.g., recycling, conserving water). Results suggest that people who experience "biospheric concerns," or concerns about the effects of climate change on animals and nature, have the highest rates of ecological stress and are most likely to engage in pro-environmental behaviors.
"For [people who worry about animals and nature], the global phenomenon of climate change very clearly affects these bigger picture environmental things, so they have the most pronounced worry because they already see it everywhere. We already talk about the extinction of species and know it's happening. For people who are predominantly altruistically concerned or egoistically concerned about their own health, or maybe their own financial future, climate change does not hit home yet," said Helm in a press release.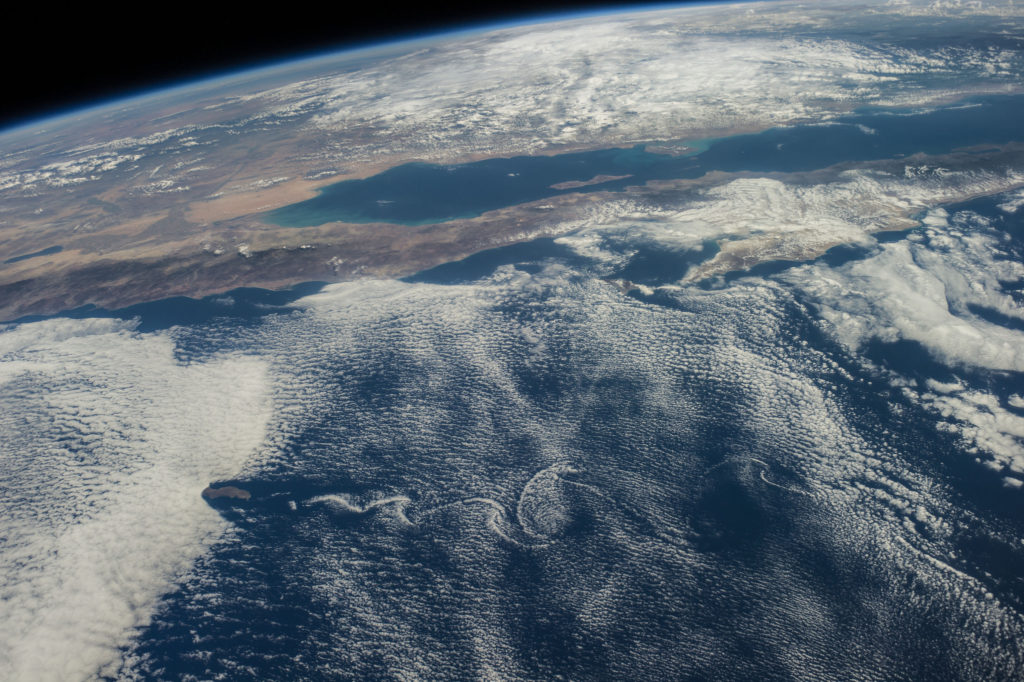 The American Psychological Association recently published a guide on mental health and climate change. Becoming aware of the global environmental threats of climate change can lead to stress, anxiety, and depression. This is sometimes referred to as eco-anxiety, "a severe and debilitating worry related to a changing and uncertain natural environment," write the researchers.  They note, "Climate change is a chronic environmental stressor because it is both a global and an ongoing threat."
Climate change can have three types of psychological impacts. First, climate change results in increased natural disasters and extreme weather, which has been shown to impact mental wellness. Second, vulnerable populations often have more limited access to social, economic, and environmental resources that promote mental health. And lastly, eco-anxiety "may create emotional distress and anxiety about the future, leaving many individuals feeling scared, sad, depressed, numb, helpless and hopeless, frustrated or angry," write the researchers.
The researchers draw from two decision making theories: Value-Belief-Norm theory and social-cognitive theory. Based on these theories, the authors suggest that people's concerns about environmental issues "are determined by the value that they place on themselves (egoistic value), other people (social-altruistic value), or plants and animals (biospheric values)." Therefore, individuals could have similar levels of concern about an environmental issue, but different bases for that fear. For example, concerns about air pollution could be driven by that fact that air pollution could damage one's lung health (egoistic), is unhealthy for children (social-altruistic), or is detrimental to forests (biospheric).
People experiencing eco-anxiety or perceived ecological stress may respond in a variety of ways, such as avoidance of the issue, developing depression, or taking action to reduce human's contributions to climate change. These behaviors, aimed at reducing someone's feelings of hopelessness or helplessness related to climate change issues, are known as ecological coping.
The authors consider depressive symptoms "as a maladaptive response to ecological stress and coping adaptation processes, as this form of psychological distress is likely to lead to increased intra- and inter-personal challenges for the individual, and will not result in long-term societal-level changes to mitigate the negative impacts of climate change."
The researchers sought to better understand links between environmental concerns and psychological adaptation to climate change. They also investigated "how climate change related stress and coping may lead to active engagement in pro-environmental behaviors." As part of a larger study on climate change, the researchers collected quantitative data via an online survey from 342 parents with children aged 3-10 years old. Participants were 61% female and 82% White, with an average age of 34.
The results indicate that biospheric environmental concern (i.e., concern for plants, nature, and the planet as a whole) is associated with higher perceived ecological stress and more ecological coping. Neither egoistic or altruistic-social concern was correlated with perceived ecological stress; however, altruistic-social concern was correlated with more ecological coping. Perceived environmental stress was significantly associated with depression. Individuals who engaged in more ecological coping also engaged in more pro-environmental behaviors, and this effect was strongest for individuals endorsing biospheric concerns.
The authors summarize, "individuals with strong biospheric concerns are most likely to take action against climate change threats and to adopt PEB [pro-environmental behaviors], whereas individuals who are more egoistically-motivated are least likely to exhibit such behaviors."
The researchers provide some suggestions for changes to policy and environmental campaigns. For example, the findings suggest that heightening anxiety is not only unnecessary but counterproductive to facilitating pro-environmental behaviors. Therefore, representations of climate change in the media that increase anxiety may lead individuals to engage in avoidance behaviors and are ineffective at promoting pro-environmental behaviors.  The researchers also warn:
"Current public policy approaches mostly (if inadvertently) target biospheric concern, while neglecting other types of environment concern (i.e., egoistic concern). Approaches that primarily focus on concern for all life on the planet, while failing to affect motivations based on egoistic or altruistic concerns, increase the risks associated with delaying climate change adaptation, exacerbating the potential for large-scale negative mental health effects in our society."
The researchers also note that many minor behavioral changes (e.g., turning heat down, shorter showers) may give people the illusion that they are doing more for the environment than they actually are.
"These strategies may convince people that they are 'doing something', but the psychological benefits derived from such actions that have minimal or nonexistent effect on the climate problem may also distract people from engaging in necessary but inconvenient political and lifestyle changes," write the researchers.
The authors also highlight that solutions to climate change issues are often discussed in terms of private action or "green consumerism," which can "reduce the motivation of public-policy makers and governmental leaders to adopt bolder policies with more immediate and broad impact."
Last week, NASA scientists reported that 2017 was the second warmest year on record. Therefore, the present study by Helm and colleagues is very timely. More research and policy changes aimed at reducing human's contributions to climate change and responding to eco-anxiety are greatly needed.
****
Helm, S. V., Pollitt, A., Barnett, M. A., Curran, M. A., & Craig, Z. R. (2018). Differentiating environmental concern in the context of psychological adaption to climate change. Global Environmental Change, 48, 158-167. doi: 10.1016/j.gloenvcha.2017.11.012 (Link)