A new study, led by Peter Fonagy, head of the Research Department of Clinical, Educational and Health Psychology at the University College London, questions whether multisystemic therapy is better than management as usual for adolescents displaying antisocial behaviors. The results of The Systemic Therapy for At Risk Teens (START) study, published in The Lancet Psychiatry, show no significant differences between multisystemic therapy and management as usual in out-of-home placements. These findings are counter to previous studies suggesting multisystemic therapy enhances outcomes.
"We found that multisystemic therapy was not superior to management as usual in reducing out-of-home placements and bringing about long-term advantages in other outcomes. Although parents believed that multisystemic therapy brought about more rapid and effective change, this belief was not reflected in the objective indicators of antisocial behavior," report the authors.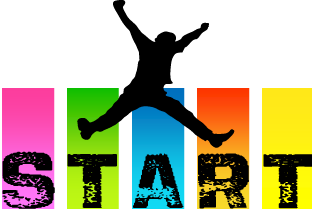 Conduct disorders and antisocial behavior (i.e., violent or aggressive interpersonal behaviors) are the most common behavioral issues in children, with about 5% of children in the UK receiving a conduct disorder diagnosis. Supporting children who display antisocial behaviors can be time and cost intensive, and children diagnosed with conduct disorders are at increased risk of entering the criminal justice system.
The researchers describe multisystemic therapy as "an intensive family-based and home-based intervention for young people with serious antisocial behavior." US studies on multisystemic therapy for antisocial behavior suggest that "multisystemic therapy is a promising intervention for improving the prognosis of antisocial and offending behaviour in adolescence," according to the authors. However, research beyond the US has resulted in more mixed findings.
Therefore, the purpose of the present study was to assess "the effectiveness and cost-effectiveness of multisystemic therapy in addition to management as usual versus management as usual alone in reducing the risk of out-of-home placement and criminal behaviour in young people with moderate-to-severe antisocial behaviour over an 18 month period." The researchers also investigated the effect of multisystemic therapy on well-being, family relationships, and school performance. A total of 684 families with a child exhibiting antisocial behaviors were randomly assigned to either multisystemic therapy or management as usual.
Multisystemic Therapy Intervention: "therapists worked primarily with the young person's caregiver to improve parenting skills, enhance family relationships, increase support from social networks, develop skills and resources, address communication problems, encourage school attendance and achievement, and reduce the young person's association with delinquent peers," write the researchers. Interventions were tailored to individual family needs. Families met with the therapist 3 times a weekly for 3-5 months and had 24/7 access to therapists for consultation.
Management as Usual: support from youth offending teams, child and adolescent mental health services, social services, and education services. The authors note, "Management-as-usual interventions were multicomponent, no less resource-intensive than multisystemic therapy, and consistent with the young person's complex mental health needs and behavioural difficulties."
The study was single-blind, meaning the families were aware of what treatment group they were in, but the researchers were not. The study was conducted at nine multisystemic therapy centers in England. Outcomes were measured at baseline and at 6, 12, and 18 months. The main outcome measure was whether or not the child was in an out-of-home placement at 18 months.
The results of the large-scale study show, "Multisystemic therapy had no effect on the risk of out-of-home placement," with 13% of adolescents in the multisystemic therapy group and 11% in the management as usual group having an out-of-home placement at 18 months. In addition, multisystemic therapy did not impact first criminal offences. Reports from parents and adolescents suggested multisystemic therapy had more benefits at 6 months, but not 12 months. Lastly, multisystemic therapy did not appear significantly more cost-effective than management as usual. The researchers summarize:
"We identified no long-term benefits in behaviour, mental health, social care, forensics, or education, nor any economic advantage, for multisystemic therapy compared with management as usual."
Individuals in both groups experienced reductions in crime, suggesting that mental health care and social services in England, even without multisystemic therapy, are benefiting adolescents with antisocial behaviors.
This study has important implications for foster children, who are prescribed antipsychotic medication at persistently high rates, despite practice recommendations that antipsychotics be a last resort. For foster children engaging in 'disruptive behavior,' multisystem therapy has been offered as an alternative to drug therapy. Although medications were tracked as part of measuring the economic burden of antisocial behaviors, how many participants were taking psychiatric medications was not reported in the present study. More research is needed on how to reduce antipsychotic use in adolescents and ways multisystemic therapy may or may not be beneficial in specific populations.
****
Fonagy, P., Butler, S., Cottrell, D., Scott, S., Pilling, S., Eisler, I., … & Goodyer, I. M. (2018). Multisystemic therapy versus management as usual in the treatment of adolescent antisocial behaviour (START): A pragmatic, randomised controlled, superiority trial. The Lancet Psychiatry. Advance online publication. doi:10.1016/S2215-0366(18)30001-4 (Link)