A new study, published in Annals of Family Medicine, explores the effects of behavioral activation with mindfulness (BAM) on the treatment of subthreshold depression among adult patients. The results of the randomized control trial found BAM to be effective for decreasing subthreshold depressive symptoms and reducing incidences of major depressive disorder among patients.
"We have shown that BAM is a potentially feasible and efficacious intervention for reducing depressive symptoms and preventing major depression among people with subthreshold depression in primary care. As this intervention can be delivered by allied healthcare professionals with only about 1 week of training and can be implemented in primary care settings," the researchers, led by Dr. Samuel Y.S. Wong, write.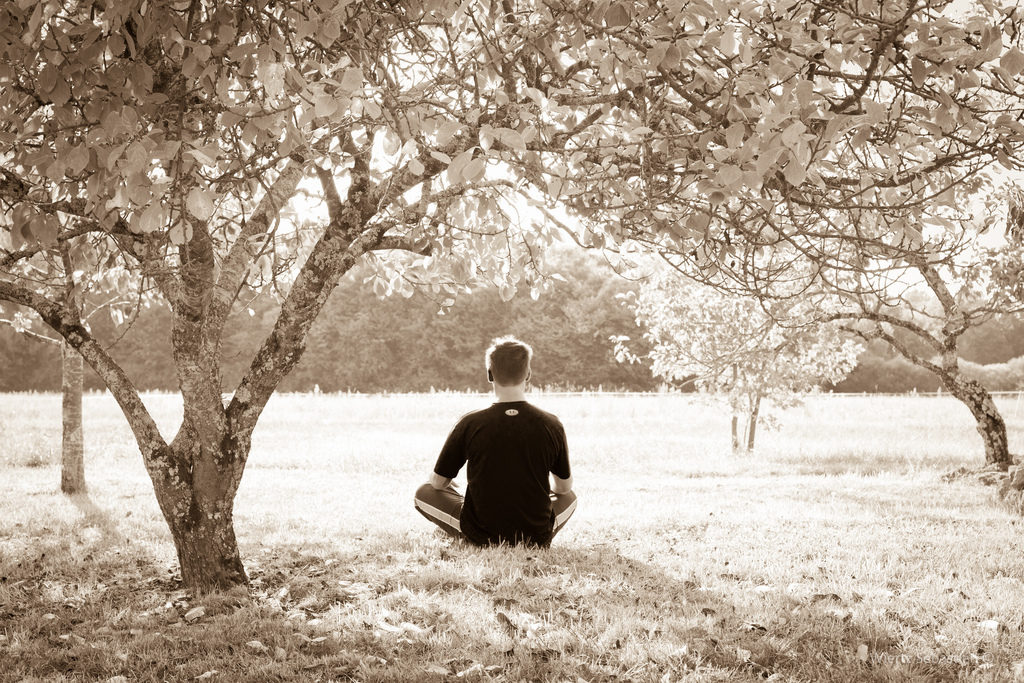 Subthreshold depression has been associated with an elevated risk for the development of major depressive disorder and suicidal behaviors. "The incidence of major depressive disorder among people with subthreshold depression ranges from 8% to 47%. Strategies to prevent the onset of a major depressive episode can be highly effective," the researchers explain. These clinically relevant symptoms that fail to meet criteria for diagnosis are often overlooked or classified as non-cases, which may obscure the fact that depressive symptoms are multi-dimensional.
A plethora of research has demonstrated the importance preventative measures have on reducing the incidence of major depressive disorder. While it may be difficult to provide preventative measures universally, those at high risk or who demonstrate subsyndromal symptoms are ideal candidates to receive this level of intervention.
Behavioral Activation (BA), a relatively uncomplicated, time-efficient treatment which instructs clients to monitor their mood and increase positive experiences. Past research has demonstrated that BA is effective in the treatment of depressive symptoms. Although the developers of BA suggest the use of mindfulness techniques, no comprehensive study to date has evaluated the effects this combined method has on depressive symptoms.
"Although behavioral activation is action oriented while mindfulness emphasizes the acceptance and awareness of present moment emotions, thoughts, and bodily sensations, the two can be complementary," the researchers claim.
In a first attempt to examine the combined effects of a BA and mindfulness-based intervention on subthreshold depression, researchers of the current study designed the group-based Behavioral Activation with Mindfulness (BAM) program. The group met for two-hour sessions over eight consecutive weeks while a parallel control group received the usual care given to patients with subthreshold depression. Participants were assessed at the end of the intervention, and again at five and twelve months follow up.
At the end of the intervention, the researchers found the BAM group had significantly more favorable changes in depressive symptoms, the reduction of symptoms continued to be demonstrated at 5 and 12 months follow up. In addition, the BAM group reported higher quality of life and trends towards reduction in anxiety as compared to the control group.
"The combination of behavioral activation and mindfulness performed well in the prevention of major depressive disorder in our study: incidence in the BAM group was less than half that in the usual care group," cited the researchers.
This study provides the first look at the combined intervention BAM, utilizing comprehensible and cost-effective strategies to reduce subthreshold depressive symptoms and prevent the development of major depressive disorder. This promising research supports the use of low-cost interventions of this nature in primary care settings, providing increased access and reducing the number of clinically relevant depressive disorder diagnoses.
****
Wong, S. Y., Sun, Y. Y., Chan, A. T., Leung, M. K., Chao, D. V., Li, C. C., … & Yip, B. H. (2018). Treating Subthreshold Depression in Primary Care: A Randomized Controlled Trial of Behavioral Activation With Mindfulness. The Annals of Family Medicine, 16(2), 111-119. (Link)
***
Mad in America hosts blogs by a diverse group of writers. These posts are designed to serve as a public forum for a discussion—broadly speaking—of psychiatry and its treatments. The opinions expressed are the writers' own.
***
Mad in America has made some changes to the commenting process. You no longer need to login or create an account on our site to comment. The only information needed is your name, email and comment text. Comments made with an account prior to this change will remain visible on the site.