A recent editorial published in JAMA Psychiatry responds to a randomized controlled trial (RCT) examining the metabolic effects of second-generation antipsychotics (SGA) in young people. In the RCT, the researchers monitored the metabolic effects of antipsychotics (aripiprazole, olanzapine, and risperidone) in a group of nonpsychotic youth diagnosed with behavioral disorders. The results showed adverse metabolic effects across the 12 weeks with the most significant effects found for the antipsychotic olanzapine. The researchers associated these adverse effects on premature cardiometabolic morbidity and mortality.
"The potential psychiatric benefits of antipsychotic use in this population, evident in this trial and others, should be carefully weighed against the potential for childhood onset of abdominal obesity and insulin resistance that—compared with adult onset—further increases long-term risk for T2D, cardiovascular disease, and related conditions," the researchers write.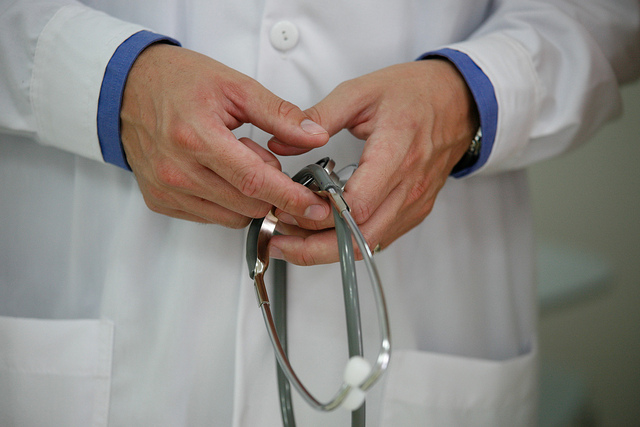 In response to these results, De Hert, MD, PhD and Detraux, MPsy advocate for use of psychosocial interventions prior to prescribing SGAs for off-label use and monitoring adverse effects, particularly the metabolic effects, in children and adolescents taking these medications.
As the off-label use of antipsychotics in youth rises, De Hert and Detraux call for more cautious practice. De Hert and Detraux suggest the use of psychosocial interventions before the use of SGAs for off-label use.
"If antipsychotic medication is started, psychoeducation and healthy lifestyle advice are essential and can be helpful," they write.
Screening for those who might be at a high risk of developing adverse metabolic effects, before starting children on antipsychotics is also encouraged. In addition, physicians should track weight, waist circumference, and peform routine glycemic measurement to detect those at risk of developing type 2 diabetes.
This is crucial given that "Antipsychotic medications can induce cardiometabolic abnormalities (obesity, hyperglycemia, and dyslipidemia) associated with an increased risk of cardiovascular disease and type 2 diabetes mellitus" and children placed on SGAs " have a 2-fold to 3-fold increased risk of developing type 2 diabetes mellitus compared with SGA-naïve children."
"In contrast to stable or progressive reductions in percentage body fat observed in the general pediatric population across the age range in this study, increases in whole-body and abdominal adiposity were observed in all treatment groups," the researchers write. "Although the absence of a placebo group prevents experimental clarity on whether within-group changes are attributable to antipsychotic treatment, no prior evidence suggests that rapid onset, adverse changes in adiposity and insulin sensitivity are associated with normal childhood or untreated disruptive behavioral disorders."
Moreover, the authors stress that "although no SGA regimen is absolutely free from metabolic consequences," prescribers should opt for the SGA with the lowest risk and the shortest duration of treatment. Further, in the case of off-label prescribing, SGA's should only be an option after psychosocial interventions have been tried. In addition, this new RCT had a short duration, limiting our knowledge of the long-term effects of these medications.
****
Nicol, G. E., Yingling, M. D., Flavin, K. S., Schweiger, J. A., Patterson, B. W., Schechtman, K. B., & Newcomer, J. W. (2018). Metabolic effects of antipsychotics on adiposity and insulin sensitivity in youths: a randomized clinical trial. JAMA psychiatry. (Link)