For many students, particularly those diagnosed with emotional and behavior disorder (EBD) classifications, the school environment can be incredibly stressful and isolating. Acknowledging the reciprocal relationship between school connectedness and school success, Robbie Marsh, a researcher and assistant professor in special education at Mercer University, recently published an outline of empirically supported strategies for use in schools to boost student connectedness to the school environment across populations. Across three dimensions of school connectedness (school bonding and attachment, school engagement, and school climate), Marsh explores the supports schools can provide to better serve all students with a focus on what works for students those with EBD classifications.
"Rather than creating specifically targeted interventions addressing school bonding, attachment, engagement, or climate effects in isolation for students with EBD, educators may choose to design school connectedness interventions that encompass all of these options, Marsh writes. "Fortunately for teachers, interventions that address the components of school connectedness are relatively simple, address multiple student needs, and can benefit all students in the classroom."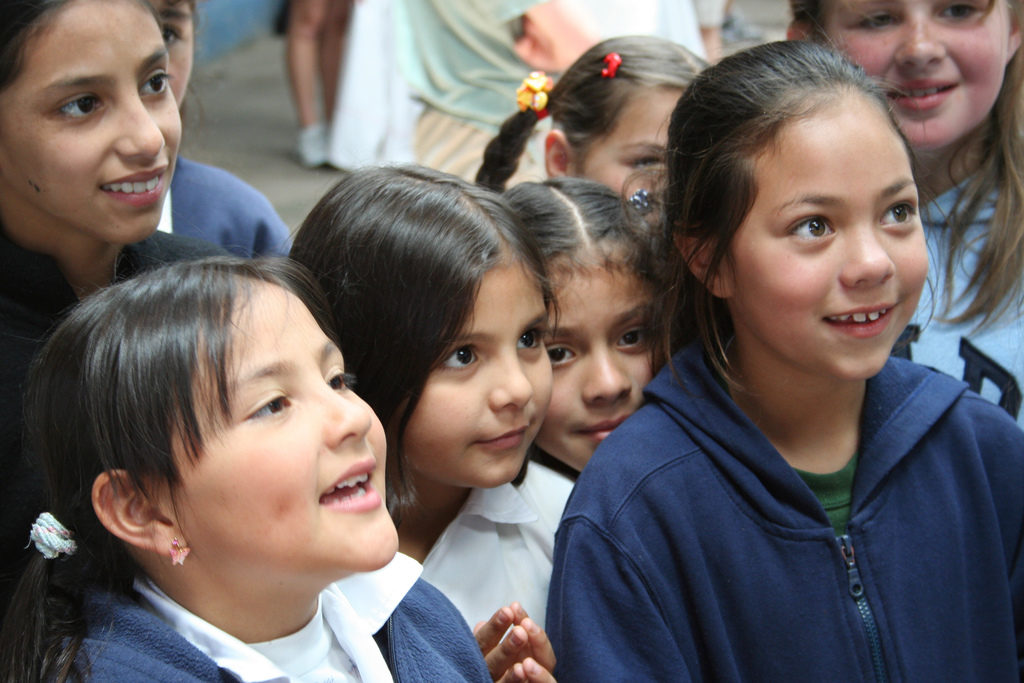 There has been an increase in appreciation for the influence of school community engagement on academic and psychosocial success in education literature. Experiences of school connectedness among students and the significance of mentors in the context of connectedness have predominately been examined in research surrounding the school-to-prison pipeline. Patterns of disproportionate representation of male students of color in exclusionary disciplinary practices highlight the need for programs that foster cohesion across and between school settings among staff, the general student population, vulnerable student populations, and students' families.
An emphasis on academic outcomes and pressure to perform so often dominate classroom dynamics, reducing opportunities for students and school staff to connect. Further, some research has indicated that school-based "problem" behaviors are medicalized in White children (in the form of disability classifications) and criminalized in Black children (in the form of disciplinary consequences). Marsh suggests that the positive outcomes associated with school connectedness among students at risk for disproportionate representation in office disciplinary referrals could be extended to benefit other students with social and academic vulnerabilities.
Marsh defines school connectedness as "the extent that students feel staff and peers in their academic environment care about them as individuals, their academic success, and their overall well-being."
School connectedness has to do with perceived meaning in day-to-day in-school experiences. He suggests that school-wide and class-level interventions for students with EBD classifications could be rolled out using the following supported techniques across three facets of school connectedness:
School Bonding and Attachment – It isn't enough for a student to admire a teacher to be truly connected in a classroom; students must know that the care is mutual. The same is true of peer relationships. According to Marsh, "[t]eachers who understand and value their students as individuals utilize high amounts of positive interactions to create safe and positive learning environments. The use of specific positive praise contingent on appropriate behavior is a highly effective form of positive reinforcement that is flexible enough to meet diverse student needs as well as communicate and maintain behavioral expectations." He emphasizes the importance of systems of praise for prosocial behavior and academic gains. Praise statements should acknowledge exactly what student are doing effectively (specificity), and should be delivered promptly by school staff (immediacy).
Improving School Engagement – School engagement has to do with student involvement in school-related activities. Domains of engagement are plenty, ranging from overall attendance to nuanced interest in school materials. Marsh identifies goal setting as a process appropriate for addressing school engagement among students with EBD classifications. According to Marsh, "Researchers have found that goal setting can improve the abilities of students with EBD to create goals and engage in behavior consistent with achieving those goals. To engage in goal setting activities, teachers should begin by collaborating with students to set personalized academic and behavioral goals." He goes on to recommend action planning and progress monitoring in the goal achievement process. Occasional meetings to gauge the extent to which students are meeting their goals are essential to maintain momentum and can be done in groups to reduce the impact on timing during the busy school day.
Fostering a Positive School Climate – School climate consists of student, staff, and parent perceptions of a complex set of community features associated with safety, inclusivity, and support. Family-school collaboration and can be challenging to achieve for a host of reasons, but efforts to solidify channels of communication can drastically improve student outcomes. Marsh asserts that "[i]nvolving parents in their children's education is essential to student academic and behavioral success. […] To begin this process, teachers of students with EBD should gather data about their students' families. […] Once family information is obtained, the teacher must assess their data and, based on the data, create a variety of opportunities for parents to participate in their child's school environment."
Although general descriptions of areas for intervention to improve school connectedness are provided above, Marsh's article includes more concrete resources for school staff than can be found here.
All too often, children with EBD classifications are funneled into interventions that compromise their perceptions of community. Feelings of otherness can inhibit academic and social gains and can have a lasting impact on a sense of belonging. The 35% high school dropout rate for students with EBD classifications, higher than students in any other disability categorization, reflects the need for schools to reconceptualize services intended to promote student success.
****
Marsh, R. J. (2018). Building School Connectedness for Students With Emotional and Behavioral Disorders. Intervention in School and Clinic, 54(2), 67-74. (Link)