Antidepressant use has more than doubled in older adults since 1990, according to a new study in The British Journal of Psychiatry. However, the increase in the use of the drugs has not resulted in any decrease in depression, the prevalence of which stayed the same over that time.
Those in care homes fared the worst: although again, the prevalence of depression stayed the same, their antidepressant use increased fourfold, from 7.4% in 1990 to 29.2% in 2011. The authors write:
"Over two decades, substantial increases in access to antidepressant medication do not appear to be associated with change in prevalence of late-life depression. The natural history of treated and untreated depression, particularly for older people, remains poorly understood."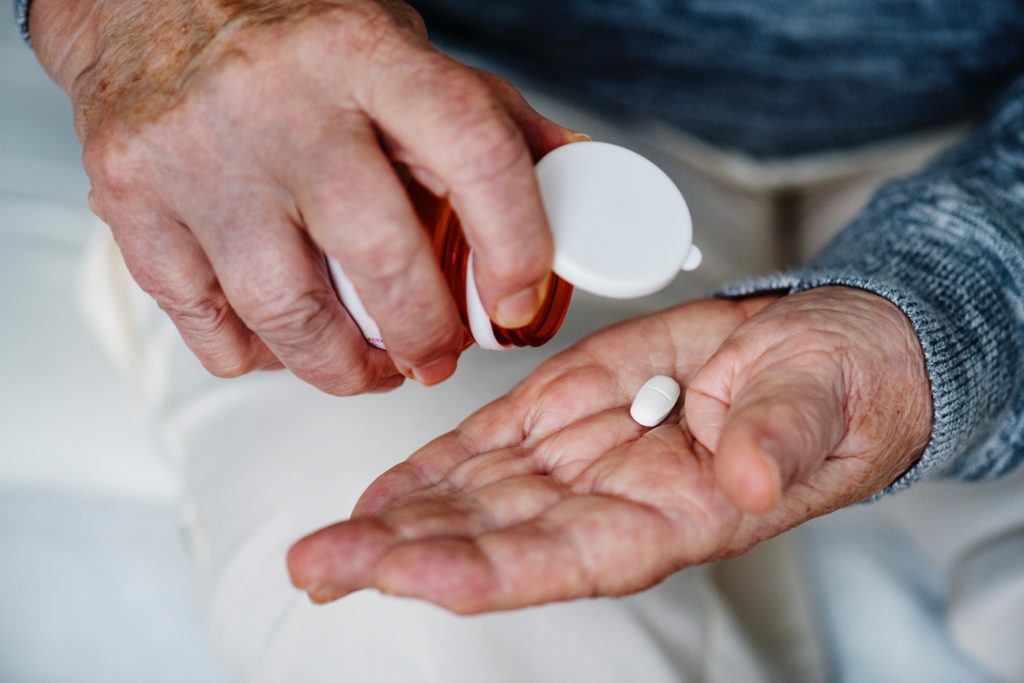 The research was conducted by the Cognitive Function and Ageing Studies Collaboration (CFAS) in the UK, and the study was led by Anthony Arthur at the University of East Anglia. The CFAS data included diagnoses and antidepressant use for several thousand adults 65 and older. The data was collected first between 1990-1993, and the second collection of data happened from 2008-2011. The current study compares the early 1990s data to the late 2000s data.
Antidepressant use in this population more than doubled—from 4% in the early 1990s to 10.7% in the late 2000s.
The researchers write that the increase in antidepressant use may be due to a number of factors, including overdiagnosis, prescribing for off-label use, or better recognition of depression. 
In the late 2000s dataset, about 82% of those receiving antidepressants did not have a diagnosis of depression. In the early 1990s data, 64% of those receiving antidepressants did not have the diagnosis. 
At both time points, about twice as many women as men were diagnosed with depression and, similarly, about twice as many received an antidepressant, both with and without the diagnosis of depression.
The study was observational in nature, so the researchers caution that no causal conclusions can be drawn from their data. They encourage more research on the treatment of depression, especially in older adults.
****
Arthur, A., Savva, G. M., Barnes, L. E., Borjian-Boroojeny, A., Dening, T., Jagger, C., . . . & the Cognitive Function and Ageing Studies Collaboration. (2019). Changing prevalence and treatment of depression among older people over two decades. The British Journal of Psychiatry. doi: 10.1192/bjp.2019.193 (Link)