A recent article published in Psychiatric Services examines the challenges of implementing peer support and Open Dialogue practices in place of traditional psychiatric services. A group of anthropologists shadowed peer support and Open Dialogue practitioners associated with Parachute NYC, a novel program aimed at handling psychiatric crises with greater emphasis on peer support and community-involved dialogic practices. 
The anthropologists discovered several challenges to program implementation, such as inadequate resources for training and supervision, difficulty translating Open Dialogue principles into practices, the insecure livelihoods of participants, and the larger healthcare system's indifference. Those involved remain hopeful, however, and feel that there is a great deal to learn from the experience.
"In 2012, spurred by a federal innovation grant from the Centers for Medicare and Medicaid Services, the New York City Department of Health and Mental Hygiene launched Parachute NYC, a citywide approach to providing a 'soft landing' for people experiencing a psychiatric crisis by forgoing hospitalization as the default response to psychiatric crises and maintaining community ties while in treatment," explain authors Kim Hopper, Jennifer Van Tiem, Lauren Cubellis, and Leah Pope.

"Modeled on Swedish and German prototypes, Parachute was designed to be a preferred alternative that buffered the often alienating effects of conventional treatment through peer support, network engagement, and crisis respite. Distinctively, too, the program trained peers in intensive peer support and fully integrated them into mobile dialogic teams and respite centers. In intent and design, then, Parachute was promoted as "transformational" public mental health practice."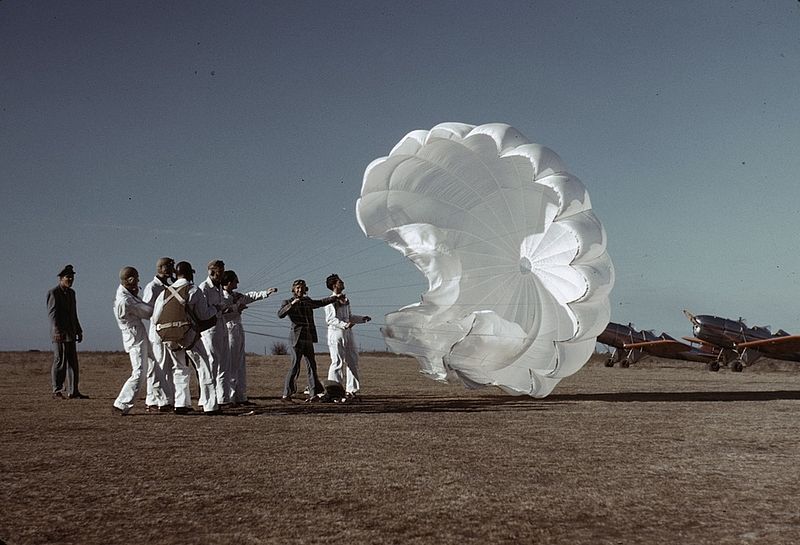 Peer support and Open Dialogue models of mental healthcare represent some of the most promising contemporary alternatives to traditional psychiatric services. Both approaches aim to address many of the alienating and harmful elements of status quo psychiatry, such as hierarchical power relationships, the isolation of institutionalization, and an overemphasis on psychiatric medication as part of managed care.
Peer support and Open Dialogue have drummed up a great deal of enthusiasm, with an increasing base of evidence to support their efficacy. Despite the hype, however, "implementation is daunting."
Anthropologists at the Nathan Kline Institute for Psychiatric Research followed NYC Parachute from its inception, from 2012 to 2015. They performed an ethnographic analysis to locate barriers to successful implementation and to collect data that may be useful in future efforts. This included shadowing peer support and Open Dialogue workers in the program and "filing real-time dispatches that detailed obstacles, errors, and misunderstandings as they emerged."
According to the authors, logistics presented the highest set of challenges. This included finding appropriate candidates, rapid deployment of their teams, coordinating coverage for participants, staff turnover, and cooperation from existing institutions. 
"Success in meeting these challenges was uneven. (A mental health court judge, for example, refused to reinstate a Parachute client, who had had a run-in with police during a paranoid episode, because the judge wanted attendance to be mandatory and monitored; participation in Parachute was apparently insufficiently secure because it was voluntary.)"
Staff found it difficult to operationalize Open Dialogue principles, such as building non-hierarchical relationships with clients and people in their social network. The program was a radical upheaval of traditional psychiatric care, meaning that trainees had to be oriented toward different ways of thinking and acting in relationship with others. This required a different pace and style of engagement that goes against established norms of practice, with substantial "unlearning and retraining" necessary. The dialogic practice has resisted manualization, so there is no easily accessible "guidebook" for learning the associated attitudes and techniques. 
Peer support specialists were trained experientially over 18 months through makeshift apprenticeships. Inconsistency regarding attendance and staff turnover, however, meant that there was a great deal of variability in staff competence. Different scheduling availabilities for supervision meant that Skype sessions were utilized, but this opened the door to technical difficulties.
Questionable support from existing social institutions further complicated the program's implementation. Sponsoring agencies were underprepared for the extent of NYC Parachute's reformations. The authors argue that insufficient briefing and preparation were performed by the program's team, which resulted in agencies viewing the program suspiciously or simply being incapable of meeting its needs.
"Still, our considered opinion was that their skepticism reflected a more general suspicion of long-term treatment commitments in an era of managed care. Despite explicit regulatory provision, the sponsoring agency of the home-visiting Parachute teams failed to convert from grant support to programmatic billing under a "redesigned" Medicaid program, and they reverted to mobile crisis teams. (The respite centers made the switch and are still in operation.)"
Economic precarity was another defining challenge. Open Dialogue in Sweden has the benefit of backing from a strong welfare state, which was not present in New York City. The program encountered issues related to "adequate housing, job training, paid time off to participate in network meetings, disability benefits, health insurance coverage." This tension with broader social and economic structures made implementation difficult, as these kinds of programs require the security of livelihood for their participants in order to be effective at a high-scale level.
Despite these challenges, the program members remained optimistic, and the attempt to revolutionize care was partially successful. Peer support specialists remained committed, even at the risk of being exploited for their emotional labor. 
The staff was able to maintain a stance of inclusion toward community members and the importance of the voices of participants, in contrast with traditional psychiatric care. Problems seemed to arise mainly because of inadequate social and institutional backing, as well as insufficient planning on the part of the program's team. The authors argue that there are many lessons to be learned from the NYC Parachute experiment, which can be applied toward future efforts in overhauling the psychiatric system.
The authors conclude:
"The fancy term for what Parachute attempted is 'counterhegemonic,' which describes an innovation that not only challenges professional and institutional interests but also seems to diverge from common clinical sense. Tellingly, the one stakeholder group with lasting, if wary, enthusiasm throughout the effort was peers."

"In retrospect, the program's disruptiveness could have been foreseen had the interventions been better understood by Parachute's architects (what it might entail, for example, for agencies to rethink staffing schedules and supervision, opportunities for professional advancement, and routine administrative decision making). Better preparation among potentially collaborative bureaucracies (clinics, hospitals, courts, and welfare administration) surely would have helped. And imagining how to counter an increasingly cost-conscious mental health system is difficult, even given favorable preliminary estimates of Parachute's comparative costs made by an outside examiner."
****
Hopper, K., Van, T. J., Cubellis, L., & Pope, L. (2019). Merging intensive peer support and dialogic practice: Implementation lessons from Parachute NYC. Psychiatric Services. (Link)