A recent study, published in the International Journal of Nursing Studies, investigates Danish mental health outcomes associated with the Open Dialogue approach to psychiatric treatment. The results of the register-based cohort youth study suggest that Open Dialogue may lead to a long-term reduced risk of emergency psychiatric hospitalization as well as reduced utilization of general healthcare services.
The researchers, led by Niels Buus at the University of Sydney, write that "while the relationship between social factors and mental health is well-established, biopsychosocial interventions tend to focus on psychological and pharmacological mechanisms rather than extending social support and community intervention."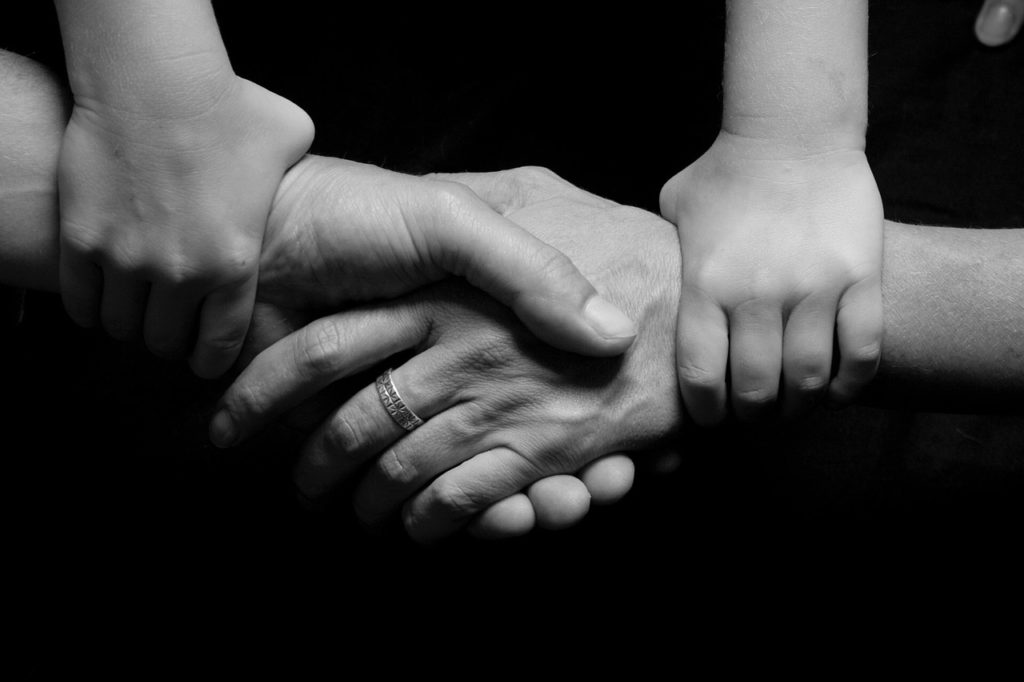 Open Dialogue is an approach to psychiatric treatment that emphasizes collaboration, transparency, and non-directive interventions involving a variety of healthcare professionals as well as family and other community members. Open Dialogue has been proposed as an alternative to standard psychiatric models, which keep the activities of healthcare professionals separate and often engage in hierarchical decision-making based in the assumed expertise of psychiatrists, nurses, and therapists.
"Therapists strived towards adopting an open-ended, non-directive, and non-pathologising language-use and, if possible, all significant decisions, such as initiation of medical treatment or hospital admission, were discussed collaboratively at length during the meetings to optimize transparency in the process," the research team explains.
"Treatment and treatment planning were also needs-adapted, and various other methods of mental health intervention were organized in an integrated treatment process. Network meetings usually took place in the patient's home, but could also take place at the patient's school, workplace, or at the municipality."
Although the approach, which originated in Finland, has reported extremely promising outcomes for early and collaborative treatment of psychosis and has begun pilot program implementation in the U.S., one criticism has been the lack of diverse data samples to support Open Dialogue's international efficacy.
In the current study, Buus and colleagues examined data from several national Danish registries, comparing Open Dialogue interventions with standard models of psychiatric treatment for at-risk youth, aged 14-19. The researchers compare the two models across several outcomes, including patients' utilization of psychiatric health services and general practitioner services, as well as suicide attempts and other health and social status-related measures.
Although the Open Dialogue patients initially showed a 24% higher rate of outpatient contact after one year compared to the standard model group, this number dropped at subsequent follow-ups. Emergency psychiatric assistance at the one-year mark was 79% lower than the comparison group, which eventually leveled out to 52% lower at the ten-year mark.
For general practitioner services, the OD group showed a 10% lower utilization rate than the comparison group, which increased to 15% lower after ten years. The authors offer a speculative explanation of these results, stating "it is possible that that the intervention influenced the illness behavior of the young recipients and their social network; potentially they might have learned to access and use psychiatric emergency services differently."
"The long-term reductions in psychiatric emergency treatment and general practitioner services indicate that 'overuse' of health care services was avoided and that the probability of 'over-medicalization' of young people experiencing mental health problems was minimized."
The research team found that the OD group experienced positive changes in employment status at later follow-up times, and they suggest that this may be a result of better social integration. Interestingly, Buus and colleagues found no statistically significant difference between the suicide attempts of the two groups or the length of psychiatric hospitalization. They note, however, that this could be the result of the "limited scope of the intervention, which was not specifically targeting these issues, or the sample size."
Buus and colleagues add, in this study, to the pool of data supporting Open Dialogue's efficacy as an alternative psychiatric model. The original Finnish studies were promising, but it remained inconclusive whether the model could translate effectively to a different sociocultural context.
Although the current findings did not show statistical improvement across all outcomes and this study was not experimental, preventing a demonstration of causality, the significant reductions in emergency psychiatric and general practitioner service utilization do suggest that Open Dialogue may be both more cost-effective and more effective at encouraging communal forms of caretaking.
****
Buus, N., Kragh, J. E., Bojesen, A. B., Bikic, A., Müller-Nielsen, K., Aagaard, J., & Erlangsen, A. (March 01, 2019). The association between Open Dialogue to young Danes in acute psychiatric crisis and their use of health care and social services: A retrospective register-based cohort study. International Journal of Nursing Studies, 91, 119-127. (Link)