A recent article, published in the Proceedings of the National Academy of Sciences of the United States of America (PNAS), presented a comprehensive study of gender development in transgender children from age three to twelve. The findings suggest that transgender children show developmental patterns consistent with their current gender and that neither early sex assignment nor specific gender socialization experiences in the home define transgender children's gender identity and gender expression later on.
"These findings have implications that may be useful to consider outside of this cohort of children," write the researchers, led by psychologist Selin Gülgöza at the University of Washington. "Our results demonstrated that transgender children's gender development does not appear to show a lingering impact of early sex-assignment or sex-specific socialization."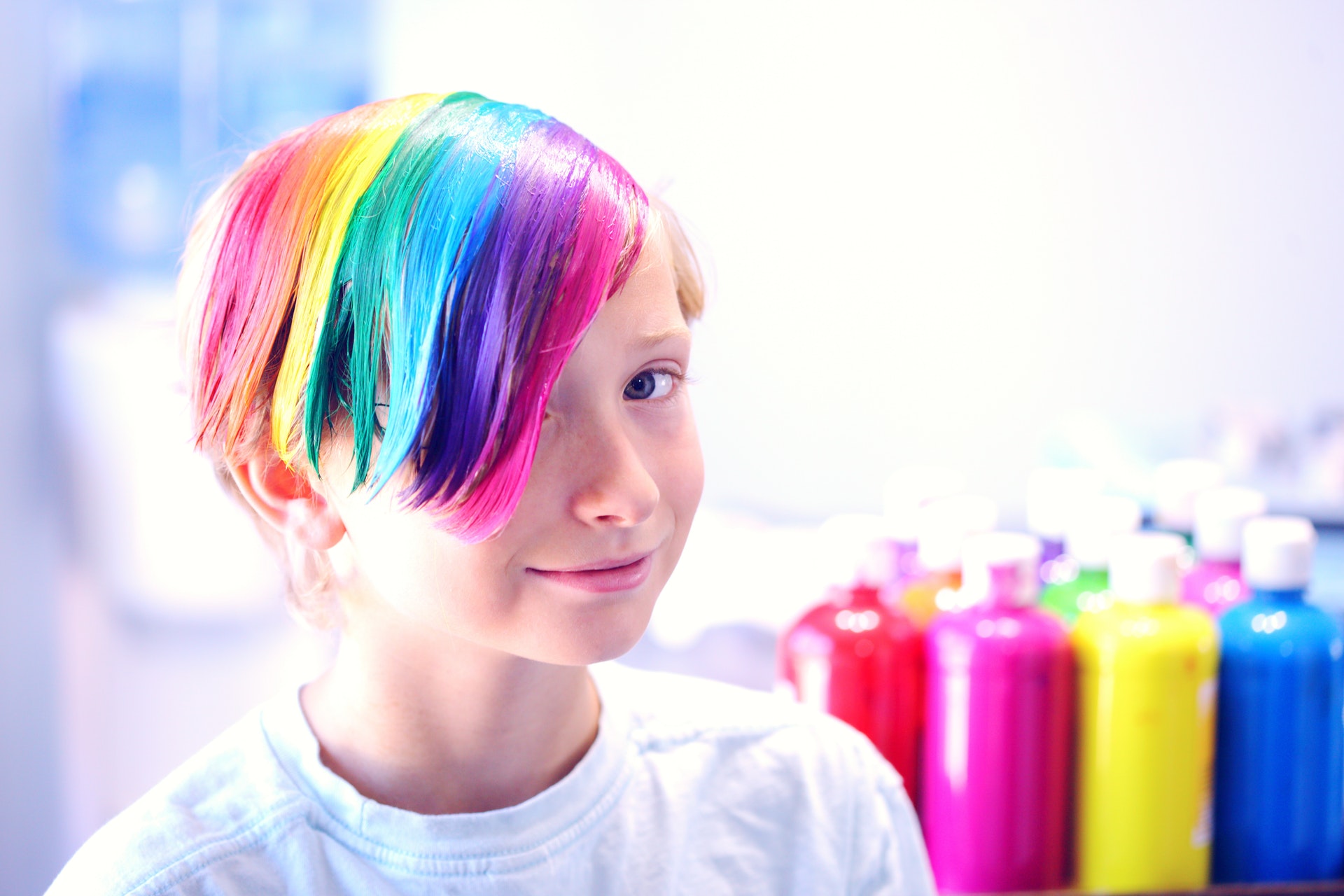 Cisgender children, whose gender identities align with their assigned gender at birth, often show preferences and behaviors associated with gender stereotypes of their gender early in development. Starting from the age of three, cisgender children identify themselves as similar to others of the same gender and show preferences for gender-typed toys and clothing. Previous studies in gender development believe that these patterns result from a combination of biological factors, children's gender cognition, and children's cultural and interpersonal socialization.
It is becoming increasingly common for transgender children to begin transitioning, including changing names, pronouns, and gender expressions, in the pre-school and primary school years, rather than in late adolescence or adulthood. While more people are viewing children's cross-gender identification and behaviors as parts of normal gender variations, the current knowledge of gender development among transgender children is limited.
This study was conducted to allow researchers to gain insights into the developmental process of gender development for transgender children. They explore whether transgender children's gender development resembles cisgender children's development and how transgender children socialized and associated themselves with their gender identities.
"If there is coherence in measures of identity, preference, and behaviors in transgender children, then this reinforces the idea that self-socialization is an important piece of the puzzle of gender development," the researchers write.
After analyzing the data, the study found that transgender children showed preferences and behaviors associated with their gender identities instead of their sex assigned at birth. Furthermore, the study observed similar patterns in gender development between transgender and cisgender children.
"These findings, therefore, provide preliminary evidence that neither sex assignment at birth nor direct or indirect sex-specific socialization and expectations (e.g., rewarding masculine things and punishing feminine ones for assigned males) in alignment with early assignment necessarily define how a child later identifies or expresses their gender," the authors write.

"Further, the lack of differences between siblings and controls, observed across measures, suggests that there likely is not a unique gender socialization experience in the homes of transgender children that is changing gender development."
However, the researchers caution that their findings should not be misconstrued to suggest that gender socialization is not important to early development. On the contrary, they contend that "it appears that transgender children's motivation to self-socialize is likely occurring, and the focus is on learning about characteristics of the other gender rather than learning about characteristics of the gender assigned to them at birth."
This study provides more information on transgender children's gender development and suggests that transgender and cisgender children show consistent patterns in gender development. This finding highlights the importance of the self-socialization process in transgender children's gender development. Yet, the study does not imply that gender socialization is irrelevant in a children's early development but points out the motivation to self-socialize gender aligns with their gender identities among transgender children.
The authors conclude:
"These findings illustrate that children develop a sense of identity at an early age, that this identity is not necessarily determined by sex assigned at birth, and that children may hold on to this identity even when it conflicts with others' expectations. Why children develop such strong feelings of identity and how identity is maintained or changed when in conflict with other socialization forces are seldom addressed in theories of gender development."

"Our findings also demonstrate that once a child is living in line with an identity different from the one they were assumed to have at birth and were initially socialized to have, they are likely to show the same patterns of gender development as a child who develops a gender aligning with their assigned sex and socialization."
****
Gülgöz, S., Glazier, J. J., Enright, E. A., Alonso, D. J., Durwood, L. J., Fast, A. A., … & Olson, K. R. (2019). Similarity in transgender and cisgender children's gender development. Proceedings of the National Academy of Sciences, 116(49), 24480-24485. (Link)