A recent article published in the American Psychologist examines the state of the psychological literature on socioeconomic status, identity, and the achievement of people's academic and career goals. While American children and adolescents are usually optimistic about their educational and economic future, people from lower socioeconomic contexts often see barriers to their success, which can decrease their desire to pursue their goals. Much of the psychological research on this topic has focused on differences in individual motivation without attending to the environmental and contextual factors that influence individuals' perception of their goals.  
"A daily influx of social messages suggests to young people that those who reach traditional forms of success in society earned their status through their ability and efforts," the author, Mesmin Destin at Northwestern University, writes. "At some point in development, though, people from lower socioeconomic status (SES) contexts recognize unique barriers that they are much more likely to face on the path to reaching their goals than people from higher SES backgrounds. Over time, these socioeconomic barriers can weaken a young person's tendency to effectively pursue their goals, even if they still express a vaguely optimistic outlook."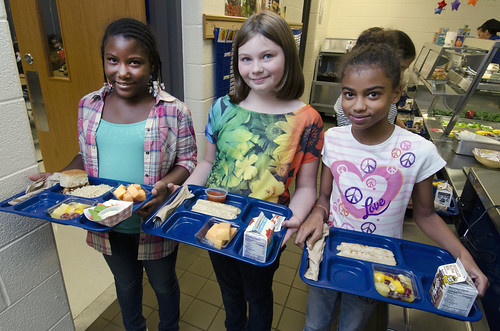 In the United States, socioeconomic disparities are related to people's academic performance. Research demonstrates that higher SES and financial means are associated with better academic achievement. Children's motivation to do well at school depends on feeling they have access to the resources they need to achieve their goals. Through experiments, psychologists have found that children from low SES are more likely to be academically-driven, spend additional time studying, or see themselves in education-dependent careers when (1) exposed to information about possible financial resources that would allow them to achieve those goals, (2) when led to visualize themselves in roles related to that academic trajectory, and (3) when they believe that economic mobility is possible. 
"The idea that the motivation of students from lower SES backgrounds can be influenced by information about opportunities for their future socioeconomic advancement suggests the role of key underlying beliefs about the nature of society in general," Destin writes. 
Another area of research has focused on how social context influences how children and adolescents identify and imagine their future. These students examine students' reactions when they are exposed to messages about their future from parents, teachers, friends, peers, and institutions. It has been found that students who have been mentored about their future by older peers are more likely to become motivated at school. 
Parents who are exposed to success stories of older children, information about financial support, and possible challenges their kids might encounter were more likely to share that information with their children. When parents discussed these opportunities with their children, it positively affected their grades throughout the school year. Additionally, undergraduate students from low SES who perceived "warm" messages about socioeconomic diversity could more readily identify with academic achievement. 
People's identities and lived experiences are influenced by other systemic factors other than socioeconomic status. For this reason, some psychological research on socioeconomic status has taken into consideration the intersections between SES, race, and racism. Destin reminds us how "…some of the most significant experiences of opportunity can come from unique combinations of socioeconomic and racial privileges such as the historically rooted concentration of intergenerational wealth within White families and communities in the United States." 
This research highlights the racial-economic disparities in the US. Studies have found that Black and White people from the same SES are judged as being in different socioeconomic categories, that people tend to relate "poverty and public assistance with Blacks while associating desirable job opportunities with Whites," and that people make decisions to shoot armed or unarmed individuals according to both SES and race. Research on intersectionality also suggests that Black people's social challenges have a negative impact on achievement, physical health, wellbeing, and being at higher risk of "downward social mobility," even when they are middle or upper-class. 
Although strides have been made within the field of psychology and socioeconomic status, researchers provide recommendations for developing this line of study. They suggest (1) systematically studying the intersections between SES, race, and racism to the academic achievement and trajectory of young people; (2) a stronger and more explicit focus on the strengths and assets of low SES youth; and (3) taking a more holistic approach to understanding both health and academic achievement. 
Current theories and conceptualizations about how the opportunities that are present (or lacking) in particular SES affect identity and motivation could be expanded by using ecological frameworks that consider a variety of factors that shape self-perception. For example, taking into account the monetary cost of higher education, the barriers such as racial prejudice and discrimination in academic contexts, and how systematic inequality, resource distribution, and school segregation profoundly impact minoritized students.
While identity-focused research and practice have focused on the values and goals of their participants and communities, this field of study could additionally benefit from taking a "community strength and assets" perspective in relation to youth who experience difficulties due to SES. Often interventionist research had focused on this population's deficits, which can reinforce a history of racist and classist ideology.
Research should also focus on understanding the lives of the individuals that make up these groups from a more holistic perspective. This implies studying a variety of issues that come along with academic achievement. For example, research shows that those who move up from lower SES could be at health risks such as epigenetic aging and inflammation. 
As new knowledge has made the understanding of this issue more complex, it is also essential to increase the complexity of approaches used to tackle the effects of socioeconomic disparities. Destin proposes that "as people interact with multiple systems of power, opportunity, privilege, and oppression through the lens of multiple identities, interventions can also address multiple levels of an individual's context. For young people, this means that in addition to direct-to-student interventions, coordinated approaches can work to address psychological contributors to achievement disparities at the teacher, school, and neighborhood levels simultaneously." 
He also proposes reducing inequality through policy-level interventions that might address broader structural level issues such as intergenerational wealth and residential segregation. Finally, the author suggests using new research methods that could allow us to understand the complexity of these lived experiences further.
The implications of these articles are essential to address. Psychological research and interventions have historically focused on individual-level processes and personal change while ignoring the political implications of this work. By addressing historical, systemic, and environmental factors associated with decreased academic achievement, new approaches can be developed to address the psychological barriers to motivation and negative self-perception related to economic class. 
****
Mesmin, D. (2019). A Path to Advance Research on Identity and Socioeconomic Opportunity. American Psychologist, 74(9), p.1071-1079 (Link)