In this post, I don't intend to re-identify the problems that plague the pseudo-medical profession of psychiatry and the illegitimate and ubiquitous mental disorder paradigm that psychiatry has spawned. Those problems have been described in book after book and blog post after blog post. My own books in the area of critical psychiatry include The Future of Mental Health, Rethinking Depression, and Humane Helping, among others. Rather than re-describing those problems, I want to aim us in what I think is a novel and important direction.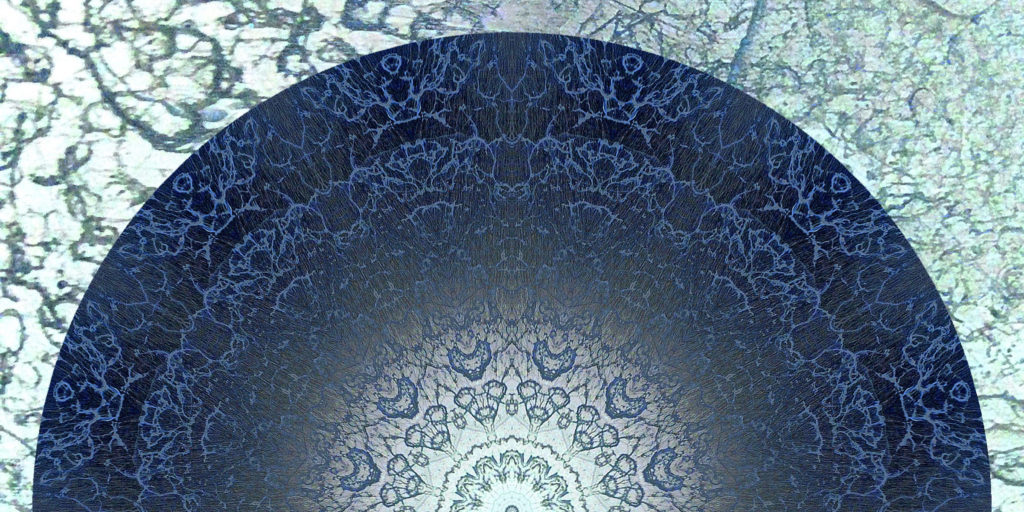 Psychiatry demands that we look at certain sorts of human problems and challenges as medical or biological matters that require a chemical solution. If you have one of these problems or challenges—despair, high anxiety, distractibility, demoralization, the experience of hearing voices, a strong individuality, or one or another of countless more—you are likely to run headlong and unprotected into the psychiatric way of looking at things. You will be informed that you have a mental disorder and you will be prescribed chemicals called medication.
You are presented with an unwarranted lifelong label and a likely lifelong regimen of powerful chemicals. If this is a dangerous place to have arrived, and it is, who do we imagine is tasked with protecting you or helping you escape? Not psychiatrists, of course, as they are invested in this illegitimate model. Maybe other mental health professionals, then, who presumably are less invested in the psychiatric model and more likely to doubt the chemical paradigm? Maybe watchdog organizations? Maybe whistleblowers and investigative reporters? Maybe the people in your sphere—your loved ones, your friends, your peers? Who would you say is tasked with protecting you and helping you escape psychiatry's clutches?
I think you can see the problem. How can a mental health counselor who disagrees with the psychiatric paradigm and who can do a nice job of articulating her disagreements possibly help you if you aren't by coincidence seeing her? She is over there; you are over here, in the clutches of psychiatry. The same with a watchdog organization: it puts out a great report exposing this or that psychiatric abuse; but are you likely to encounter that report or connect it to your specific situation? The same with the reports of investigative reporters and the revelations of whistleblowers. The same with those closest to you: how can they be expected to "see through" psychiatry when the psychiatric paradigm is supported all around them, within the media, among professionals, and in their own conversations? It is very hard to see who is in a position to be of some real help.
This is our current truth. A given individual is unlikely to get protection from the institutions of society or from her social sphere and will probably end up a statistic: the billionth person "being treated with antidepressants for the mental disorder of depression." She may agree with this so-called diagnosis and the so-called treatment plan that goes with it or she may have some severe reservations, wondering, for example, how hating her job and hating her mate can possibly be construed as a medical condition. But whether she has bought the paradigm or is dubious, there she is, like so many hundreds of millions of others, confounded by the chemicals she is taking and discouraged from finding real or better solutions.
Who can help her? Well, we in society must try, of course. We must write our blog posts, pester legislators, sue pharmaceutical companies, and all the rest. But I think the real answer is a very old-fashioned and maybe even unpopular and controversial one. It is that the individual himself or herself must help. Individuals themselves (by the billions, one can only hope) must become the frontline defense. We need a new wave of personal responsibility anchored in a philosophy of life that promotes skepticism, awareness, and critical thinking, that takes into account today's realities, and that promotes a psychologically-minded approach to everyday life.
We need individuals to inoculate themselves against humbug, psychiatric humbug particularly, by virtue of the philosophy of life they adopt, one that supports their right to decide for themselves and that demands that society not harm them. If they haven't inoculated themselves in this way, they are that less likely to see through society's ruses, find the wherewithal to dispute society's authoritarian nature, or feel on solid ground, especially when disturbed and seriously challenged by life and by their own personality.
Can a person, especially a troubled person, expect this much from a mere philosophy of life? Can Buddhism, existentialism, stoicism, or any philosophy or religion provide this much help? Can a person at some life extremity really be expected to turn some tenets and ideas from philosophy into an actual path toward wellness or a shield against psychiatry? We would love the answer to be "yes." But is the real answer "no?"
Say that you're a girl who's cutting herself, a despairing suicidal boy, a highly anxious mother of three who can't sleep, an easily distracted fellow who is performing poorly at work, or a disturbed and disorganized middle-aged woman who see visions and hears voices. Is it reasonable to suppose that you can provide yourself with much help, whether supported by a philosophy or lost at sea without one? Is it reasonable to suppose that you can help yourself? Is it fair to put the job of helping on your shoulders when you're at such an extremity?
It doesn't seem very fair or reasonable. Isn't that exactly why we let psychiatry get away with so much, exactly because its "chemical persuasion," even if it is oppressive and even if it isn't really medication, gets certain kinds of "results," results like sedation? As a society, we much prefer turning a shouting person or a self-mutilating person into a zombie than let him shout or continue harming himself. We hand the person over to psychiatry, this person who looks so not able to help himself, and we say, "Here, you try."
It doesn't seem at all reasonable to expect that a philosophy of life can be delivered like a pill and help a person in extreme distress. But maybe we can indeed expect the following. Maybe we can expect that if that self-cutting girl and that suicidal boy had come upon a philosophy of life that made sense to them, they wouldn't now be self-mutilating or suicidal. Maybe what they are now experiencing is a problem with life and maybe what might have helped them avoid that problem was a vision of life that helped them experience life differently.
Well, then, which philosophy of life? I think that the philosophy of life I've developed for myself (and for anyone else interested), a philosophy that I call kirism, does a good job of answering our first questions, those questions about purpose, meaning, and how to live. As a result, it supports three excellent outcomes. First, it can help a person become mentally healthier and maybe avoid mental health service providers altogether. Second, it can arm a person with principles and practices that make it more likely that he or she will be able to see through the blandishments of psychiatry and other humbugs. Third, it can help a person say no to those blandishments and look in other directions for help with your troubles.
What is kirism about? What follows are twelve of the principles, tenets, and ideas of kirism. These work for me and seem to resonate with other folks as well. Let me describe each idea and explain how it supports the outcomes I mentioned above: becoming mentally healthier, needing psychological services less, and doing a better job of seeing through the humbug of psychiatry.
1. A person might want to try to identify his or her life purposes and decide what's important to him or her. This sounds obvious enough as a sensible thing to do but, in reality, few people do it. Most people do not do it primarily because they've been taught that life has "a purpose" and so they keep hunting unsuccessfully for that singular purpose. I think it's rather better to see life as comprised of the life purpose choices that a person decides to make.
If a person lives this way, identifying and then living his or her life purposes, that person is rather less likely to countenance his or her own disturbances. There is a real difference between saying, "Yes, I am sad, but I have important things to do" and "Yes, I am depressed, and I need medicine."
2. It's then a good idea to live your life purposes. Again, this sounds obvious enough. If you knew what your life purpose were, surely you would want to live them. But even folks who accomplish step 1, identifying their life purposes, often have trouble accomplishing step 2, living their life purposes. This is because tasks, chores, day jobs, errands, and every manner of thing end up coming first. Likewise, juggling multiple life purposes and keeping track of them is difficult and our life purpose obligations are rather harder to deal with than turning on the television.
When I live my life purposes, then I am kept busy by activities that I myself deem important. These might include creating and maintaining loving relationships, being of service, working as an activist in support of a cause I believe in, spending time making use of my talents as a creative person, etc. Study after study has shown that feeling that you are living a purposeful life promotes emotional well-being. Organizing your life around your life purposes might turn out to be an important key to mental health.
3. When I wake up, I try to ask myself, "What are the important things?" Not "What do I have to get done?" or "What's bothering me?" or "How do I get even?" or "How do I get ahead?" but "What are the important things?" These important things might include having that hard conversation with a child about his drinking, making a political statement, creating a small business, and so on. There are many things a person might say to yourself when he wakes up and all through the day. Having "What are the important things?" be the first among many is a great mental health boost.
4. The contemporary person has lots of reasons for believing that he or she doesn't matter. Aren't we just excited matter, after all, excited because the universe could? But it's possible to reject the idea that just because we may be the product of an indifferent universe, we should act as if we don't matter. We can still matter by living our life purposes, by acting ethically, and even by going so far as to take responsibility for keeping civilization afloat.
How much "mental illness" is about a person not feeling that he or she matters? Or that he or she is being prevented from mattering by circumstances or by the machinations of society? Or that he or she has lost the ability to matter because of the harm done by parents, siblings, partners, bosses, or clergy? We have no idea about the numbers but we have no doubt that "adverse childhood experiences" (including the one that I study the most, growing up in an authoritarian family) can do serious lifelong harm and can produce the kind of pain and disturbance that ends up leading to one or another so-called "diagnosis." If a person can turn that around, decide to matter, and live as if he or she matters, isn't that bound to prove healing?
5. We live in a time when that stalwart phrase from the nineteenth century, "truth, beauty and goodness," has been torn asunder by the analytical knives of language analysis and deconstructive postmodernism. It is hard to use those words with a straight face any longer. And yet aren't we obliged to circle back around to absurd innocence and to stand up for personal goodness, even though we know the extent to which badness is rewarded, even though we know that there are no absolute moral principles, and even though we know that our many values compete, making it hard to announce, "This is right"?
Isn't it possible that significant emotional well-being would flow from ethical action? To put it the other way around, how much emotional pain arises because we get stuck in some morally suspect or bankrupt place, like working for a company whose product does harm, knowing that we are doing too little in support of causes that we believe in, or coming from the place in our personality that is dark and mean? How much of that "depression" might be released by living ethically? We have no statistics on this and maybe could never have any statistic on this, but isn't it reasonable to suppose that feeling good about yourself because you are living up to your own standards would promote your emotional well-being?
6. Many forces in the family and in society attempt to constrain us and limit us, often via authoritarian tactics like bullying, shaming, hurling insults, invoking arbitrary rules, and employing every manner of violence and meanness. If the face of all this, and despite how these traumas might silence a person and make a person feel small, isn't it likely wise to strain against these injunctions, harms, and limitations and strive to be the individual each us has the potential to be?
This is not an argument for grandiosity, narcissism, or arrogance. Rather, it is the assertion that living like a sheep can lead to emotional slaughter. Think of how much more likely a person is to avoid falling for the constructs of psychiatry if he or she has trained himself or herself to say "I decide" rather than "They must know best." It is work but we can train ourselves to look to ourselves as the final arbiter of what is good for us and what makes sense to us.
7. I think it makes sense to actively make meaning rather than to crave or chase meaning. The experience of meaning is just that, a certain sort of experience. We might endeavor to have more such experiences: we might try to coax meaning into existence. But maybe it isn't so wise, emotionally speaking, to pine for meaning or go hunting for it, as if it were a lost wallet or at the top of some mountain. It might be psychologically best to not crave the experience of meaning and to focus instead on living our life purposes.
Isn't a person far less likely to contemplate suicide if, instead of crying "Life is meaningless!", he or she knew to say, "Meaning is just a certain sort of psychological experience—let me try to coax it into existence!" A person who has learned how to coax experiences of meaning into existence while focusing on his or her life purposes is probably the person least in need mental health services.
8. Give life a thumb's up. Without quite realizing it, many people have given up on life. They've made the mental calculation, often just out consciousness awareness, that life has cheated them, that life just isn't what it ought to be, and that life isn't worth the candle. Naturally, this conclusion leads to chronic, even lifelong sadness. It makes it next to impossible to stick to things, to believe in your own efforts, or to rally in support of our species and the world. I think it's really valuable to make the conscious decision to give life a thumb's up, even if there are abundant reasons to come to a different, harsher, more negative conclusion.
Imagine if, all day long, metaphorically and literally, a person gave life a thumb's up, even if he weren't feeling like life deserved it? What if he were smiling, albeit a bit ironically, rather than frowning? What if he made the conscious decision to orient himself toward life as if life were worth the candle? Yes, he would know that this was "just" a decision. But it would be his decision and positive consequences, including increased emotional wellbeing, would almost certainly flow from that decision. How many fewer visits to the offices of psychiatrists would occur if human beings consciously decided that, as long as they were alive, they would stand on the side of life?
9. It is unsettling and unsatisfying to rush through life, doing one thing after another but never getting to those things that matter to you, things with names like "sobriety," "getting my novel written," "feeling less sad," "building my important non-profit," or "telling the people I love that I love them." A regular daily practice aimed at tackling the things that matter, whether accomplished first thing or at some other time of the day, can become an important anchor in a sea of chaos.
Pick any disturbance that we might name: anxiety, despair, addiction, loneliness, boredom, alienation, etc. What if a person created and maintained a daily practice aimed precisely at meeting that challenge? Wouldn't that make her less vulnerable to the mental disorder paradigm and to its regimen of pills? And wouldn't that amount to the best "treatment" possible, one that makes sense to her, that in some root way directly addresses what ails her, and that includes her best ideas for health and healing? A daily practice may not sound brilliantly imaginative or innovative, but it might prove immensely valuable as part of one's philosophy and one's mental health program.
10. I think it's valuable that we think thoughts that serve us. While we are not only what we think, we are largely what we think. If we are thinking thoughts that reduce our motivation, make us doubt our abilities, increase our anxiety, plummet us into despair, and so on, we become a weaker, less mentally fit, less physically fit, and less courageous version of ourselves.
The most popular brand of psychotherapy worldwide, cognitive-behavioral therapy, is based on the simple idea that what we say to ourselves matters. Why, then, shouldn't a personal practice that makes use of this true idea not beautifully serve a person's mental health needs? If practiced well and mastered, wouldn't such "right thinking" serve as the best "mental disorder" preventative possible?
11. I think that it's important that we factor in how the realities of work negatively affect mental health. Most people are obliged to spend two-thirds of their waking time doing work to pay the bills. Some small percentage of workers love what they do. Some also small percentage are able to approach their work with equanimity. The vast majority do not like what they are doing and even hate it. For most people, work is the great robber, robbing huge amounts of time and energy.
How much "mental illness" is simply people hating what they do? The number of people reporting that they hate their work has reached percentages like 75% and 80% in recent surveys. Why should a person feel centered, healthy, and happy if he is spending sixty hours a week at taxing, meaningless, maybe morally repugnant work done just to pay the bills? Who's to say that a more satisfying job wouldn't lift a person's spirits more effectively than a chemical with side effects?
12. I think that it's possible—and valuable—to upgrade our personality. To my mind personality is made up of three component parts, original personality (who we are as we come into the world), formed personality (who we stiffen into), and available personality (our remaining freedom to make changes and be who we want to be). Why not make use of our available personality to come to terms with their original personality and upgrade our formed personality, creating more available personality in the process?
Psychiatry, and psychology generally, pays zero attention to the idea of original personality. It never speaks about it or thinks about it. It never asks a question like, "What if you were born sad?" or "What if your particular innate qualities, like sensitivity, intelligence, and a moral sense, made you more vulnerable to despair?" By considering them, we provide ourselves with a much richer picture of personality than the ones provided by psychology and psychiatry. Isn't a person much less likely to leap to the colloquial "I am suffering from the mental disorder of depression?" if she is considering her personality from this tripartite point of view?
The above are some of the ideas that might combine into a personal philosophy of life that helps a person live well, on the one hand, and avoid psychiatric services, on the other hand. Of the many ways that we might envision a sensible post-psychiatric world, one way is by picturing individuals taking charge of their own mental health by creating and living a philosophy of life that supports them and makes sense to them. Each such individual would constitute an army of one in the battle against humbug, psychiatric humbug being just one the many humbugs that we are confronted by and obliged to dispute.
I've collected these ideas into a philosophy of life I call kirism. Please come and take a look for yourself at www.kirism.com. Making use of a personal philosophy of life that supports your mental health is not a prescriptive idea for a post-psychiatric world. It is a prescriptive idea for right now. A movement in the direction of liberation, mental health, and renewed purpose can occur even while psychiatry remains entrenched. Think about it: if what is ailing a person is life, then wouldn't a compelling philosophy of life help more than pills?
***
Mad in America hosts blogs by a diverse group of writers. These posts are designed to serve as a public forum for a discussion—broadly speaking—of psychiatry and its treatments. The opinions expressed are the writers' own.
***
Mad in America has made some changes to the commenting process. You no longer need to login or create an account on our site to comment. The only information needed is your name, email and comment text. Comments made with an account prior to this change will remain visible on the site.