Connection, whether one-on-one or in groups, is at the heart of peer support. In a time when social distancing, shelter-in-place, and stay-at-home orders proliferate, the Western Massachusetts Recovery Learning Community/Wildflower Alliance (WMRLC) is finding creative ways to adapt to rapidly changing circumstances dictated by the novel coronavirus.
WMRLC is a leading peer-run organization in the state of Massachusetts, operating a variety of supports across its region. The organization received its initial funding through the Department of Mental Health in 2007, opening the doors of its first Resource Centers in Holyoke and Pittsfield that same year.
The Greenfield and Springfield Resource Centers opened in 2008 and 2009, respectively. The organization has continued to improve access and capacity, with the addition of a Community Wellness Center in Springfield in 2010 and the acquisition of an independent space in Greenfield in 2011.
WMRLC's website states that above all, these centers are "intended to offer a safe space within which our community can come together, heal, share, support, learn from and strengthen one another."
By definition, peer support via the phone and in person has been the central offering at the Resource Centers. The centers host dozens of weekly, ongoing peer-to-peer support groups such as Hearing Voices, Alternatives to Suicide, LGBTQIA peer support, and many others.
In addition to peer supports, the Resource Centers have public computers, a lending library, and resource information. Springfield's Bowen Center space includes gym equipment and access to a shower. The centers have offered teacher and video-led wellness and spirituality classes including yoga, Reiki, and community acupuncture.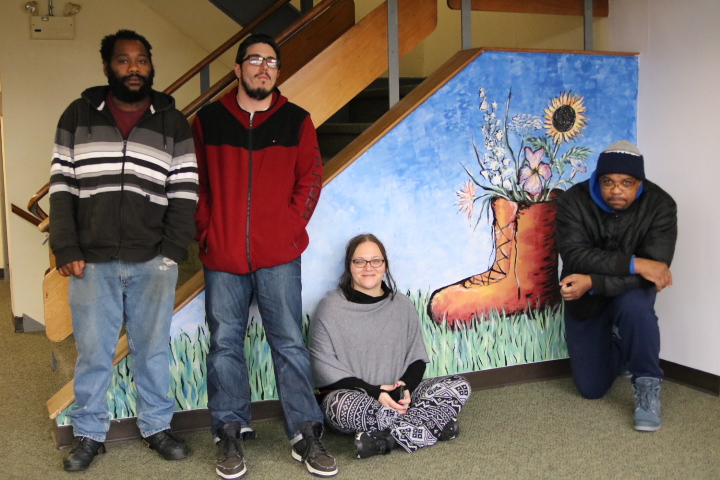 The organization also manages a peer-support line, provides tenant support, and operates Afiya, a short-term respite house for adults in distress seeking 24-hour support. Sixty-five people are currently employed at WMRLC as full time, part-time, and per-diem workers.
As state and local governments issue stay-at-home orders, the WMRLC has sought to prioritize the needs of people who don't have the luxury of doing so. Executive Director Sera Davidow told Mad in America, "All the recommendations, almost all the media coverage that we hear in general just ignores that there are vulnerable communities that don't have the option to just stay home, either because their home doesn't exist or their home is a really unsafe place for them to be."
Davidow said that as many as 80 percent of people utilizing the Springfield and Holyoke centers are unhoused or underhoused, although it varies.
"The people being affected by this pandemic are those that are in some of the worst positions in society. These sort of programs are last-ditch efforts to help those who are too often looked down upon," Springfield's Bowen Center advocate Quinton Adams said.
Keeping the Doors Open in Uncertain Times
Amidst the public health imperative of social distancing, WMRLC has made a conscious decision to keep as many essential in-person functions going as possible, both at the Resource Centers and at its respite house, Afiya. The organization's newsletter stated: "We have worked hard to be thoughtful and balance panic responses with taking this situation seriously and following guidelines for how best to respond to minimize the harms done." The newsletter also reported on team members' increased attention to hygiene guidelines and cleaning of frequently touched items and surfaces.
As the pandemic unfolds, each Resource Center is trying to remain responsive to the needs of people coming in the doors and to transparently communicate changes. Calvin Moen, the Greenfield community coordinator, explained, "It's been a test of our adaptability, flexibility, and communications flow. It's really been a challenge to keep everybody up to speed on what we're thinking, what we're doing, and how things are shifting."
Workers at the RLC have been considering a range of options in uncertain times. "We may not be able to keep offering emotional supports in person," Moen said. "Do we want to try to allow a few people at a time to hang out? Are we going to hand supplies out the door as people come by? Are we going to try not to have contact?"
With closures of libraries, restaurants, and other places unhoused people have traditionally used to charge their devices, use the restroom, and warm up, Resource Center workers are figuring out how best to respond. "If those places are not available anymore, is there a niche or a need that's not being filled?" Moen asked. "What do we have that we can offer without being reckless? We are still figuring out the exact nuts and bolts of it."
Alexander Araica, whose many roles at the RLC include interim community coordinator at the Bowen Resource Center in Springfield, echoed the challenge of having to make decisions to restrict in-person supports. "We have a task at hand, a responsibility to stem the spread. I have to weigh that against needs that aren't being met. We have bathrooms, a shower, an ear. Some of those are human rights."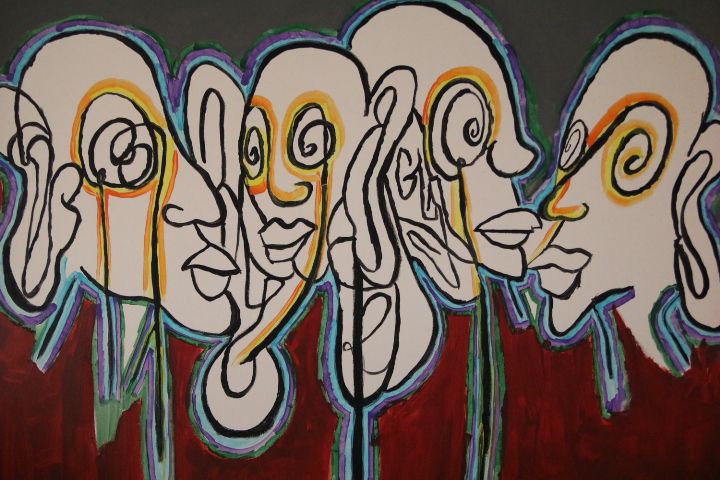 WMRLC has listened closely to community feedback, easing up on restrictions when possible while continuing to follow public health guidelines. "Our community has definitely reminded us loud and clear how many people are in need and have nowhere else to go," Davidow said of recent days.
Under the current policy, subject to change pending state requirements, workers are allowing up to eight people at a time into Holyoke and Springfield centers for up to two hours during regularly scheduled hours. Other changes include asking all people using the space to wash their hands upon arrival, and following six-foot social distancing guidelines.
"I appreciate working at a place that can adapt," Araica said. "These are people who are just like me. They run towards the fire. They're not paralyzed by fear. I can tell my team, 'We can open up for these people. Someone needs to hear this suffering that is going on.'"
Beyond the Resource Centers, Davidow is already seeing how the crisis is affecting some of the community's most vulnerable members supported by the RLC's work. At the Rainville Building, designated for people who have been homeless, the organization provides peer support and tenancy preservation.
"Today, we found that the property management company had put a sign on the community room, locked it up tight, and posted another sign saying that they're out until April sixth," Davidow told Mad in America. "They aren't even answering emails or phones. The building is full of elderly folks with complicated medical needs and people struggling with substances."
In response, Davidow and community-supports coordinator Rafael Rodriguez put a note on every tenant's door with a list of online supports, a fact sheet on the virus that includes information for drug users, and a letter saying how the RLC could be available and offer support including bringing needed supplies to help tenants navigate the current isolation.
Respite in a Time of Quarantine
COVID-19 has also challenged operations at Afiya, the organization's peer-run respite house, and the only one in the state of Massachusetts. Emmanuel Henry, Afiya's assistant director, told Mad in America: "The coronavirus has prompted us to adapt to the climate, to take a different approach on how we handle things."
Afiya, which opened in 2012, is described on its website as a "short-term, 24-hour peer-supported environment" designed so that "each person can find the balance and support needed to turn what is so often referred to as a 'crisis' into a learning and growth opportunity." Located in a home in a central, residential neighborhood in Northampton, Afiya is available to adults ages 18 and older experiencing emotional distress; stays at the respite house vary from one to seven days. Respites like Afiya are intended to help divert people from expensive, often re-traumatizing emergency room visits and psychiatric inpatient hospital stays and to connect them to available community resources.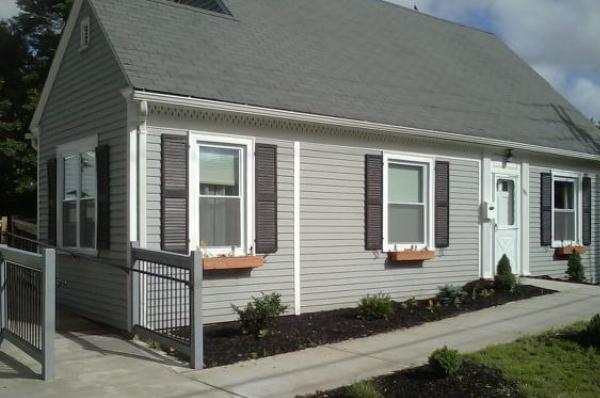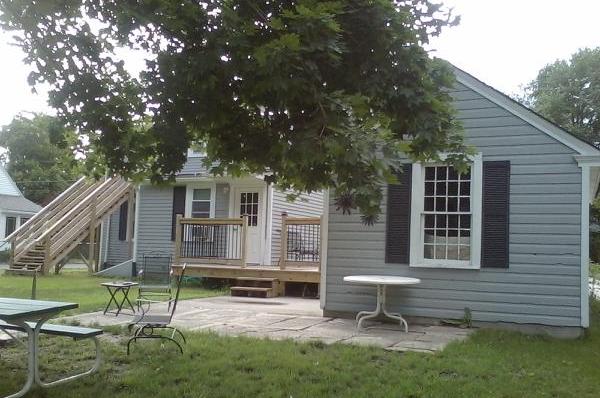 So far Afiya's policy has been to keep the respite open for as long as possible and to prioritize the needs of those "who truly have nowhere else to go, or who are under serious threat of force," according to a recent newsletter.
Prior to the current crisis, team members had conducted initial conversations in person to determine if individuals were a good fit for a respite stay. These conversations have now been moved to the phone, and team members are asking more health-related questions. In other policy changes designed to minimize the risk of exposure, respite house participants are now being asked to refrain from having visitors, to limit comings and goings, and to follow social distancing requirements.
Currently, the nine workers employed at the respite have been able to keep it staffed around the clock. But Henry admits, "That's not without its hoop-jumping. Everyone's giving their one hundred percent."
Henry worries about the people most likely to fall through the cracks in a pandemic. "Just because things are stopping, life is not stopping for people. If we can keep the doors open as pragmatically and healthfully as possible, I'm for it."
Taking Peer Supports Online
In addition to providing material support to persons most impacted by the pandemic, the WMRLC has had to find a way to quickly take their peer-support groups online using the Zoom video conferencing platform. "At our peer respite and beyond, we often talk about turning 'crisis' into a learning opportunity, and that's what we're doing here," Davidow wrote in a recent newsletter.
Lead trainer Cindy Marty Hadge, who is facilitating online peer-to-peer groups, said of the transition: "It's been fast-moving. There've been bumps, but we're figuring it out."
In addition to moving their own peer-support groups online, WMRLC has also curated a partial list of online and phone supports offered by other peer-run organizations. "Some of our groups are bigger online because there's a whole world of people that can access them," Davidow explained.
Hadge has observed that the decreased availability of traditional services has led to an uptick in interest in the RLC's online offerings. "In desperation, people are looking for any kind of help, reaching out to try something else that's available. A therapy focus is often on 'what's wrong with you' versus 'we're all in this together.' People are thrilled to be able to share in a different way, to truly feel that they are not alone."
"It's been a blessing to meet even more people, not just across the U.S., but in other countries. It's been interesting to hear how other countries are dealing with the virus, how they can get tested and we can't," said Hadge.
In addition to facilitating Hearing Voices groups online, Hadge is working with Hearing Voices Network USA (HVN-USA) board member Ed Herzog to develop an online course for friends and family of voice-hearers. As Hadge explained, in the current HVN family and friends group, resources and information are given out organically, with new participants being brought up to speed on HVN values as needed. "This course will give a foundation for a common language," Hadge explained.
WMRLC team member Mike Cook is also helping to facilitate groups including general peer support, Alternatives to Suicide, and groups for people struggling with substances. The online groups have attracted national and even global interest, with folks participating from Singapore, Southern California, and Georgia, he told Mad in America.
Cook shared that the first thirty minutes of groups have generally focused on how the coronavirus is impacting people's lives. Cook described "a range of emotions, including fear of how this could go in the future. People are feeling sad, cut off, feeling like they want to die, too."
The groups often turn to discussing the value of creative expression during this time, as well as skill-sharing and skill-building. "If things take a turn for the worse, we talk about how we might have to rely on our skills," Cook explained. "Gardening skills, leadership skills, and people share different ideas for protecting their families."
For Cook, the connection remains intact, despite the initial awkwardness involved in shifting from the in-person to online format. "We see people's faces. People are able to emote. The sense of community is still there. Even if we're not able to leave our homes, it doesn't mean we can't have a community and people to relate to."
"People are scared, but they're strong, too, because they're trying to maintain and get through it. I admire people's strength," Cook added.
There are also efforts underway to make online peer supports more linguistically accessible. WMRLC facilitators Araica and Rodriguez have begun facilitating two online groups in Spanish: a general peer support group, and an Alternatives to Suicide group.
Helping Organizations Shift to Virtual Peer Support
With some experience in the online peer-support space prior to the pandemic, WMRLC has been uniquely positioned not only to move their own in-person peer groups online, but also to help others make the shift as well.
WMRLC Director of Training Caroline Mazel-Carlton, with HVN-USA board member Jeannie Bass, started the world's first HVN online peer-support group in 2017. The group was followed by a Hearing Voices group for friends and family that launched last year, facilitated by Hadge and David Adams.
HVN groups in Europe have all been conducted in person. But the sheer size of the United States, and the relatively small number of in-person groups, necessitated an online presence to help meet the growing demand for support, Mazel-Carton explained to Mad in America.
"Jeannie and I were really intimidated before we started the online group because it just hadn't really been done before," Mazel-Carlton said. "Neither of us were 'tech people.' We had to figure it out as we went."
In response to the current crisis, Mazel-Carlton is now holding online workshops designed to help Hearing Voices Network and other group facilitators feel confident holding space for virtual peer-support groups. The workshops attend to practical matters like protecting online security and privacy and managing technical difficulties, as well as skills for facilitating groups where participants use a mixture of audio-only and video conferencing.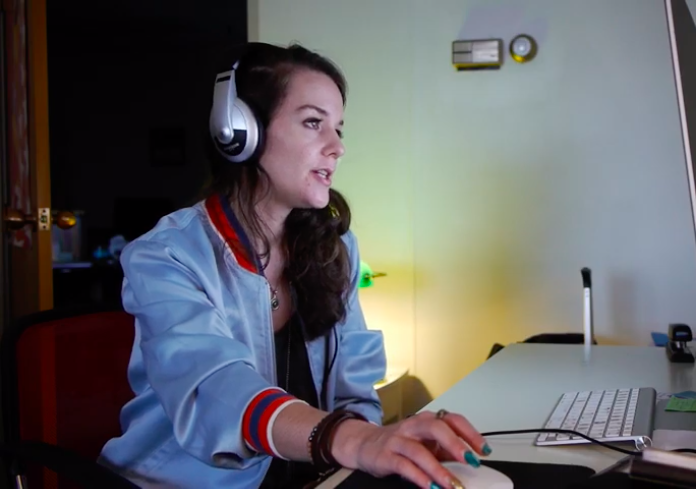 The first "Bring Your Support Group Online!" workshop, held on March 19, attracted over fifty participants, with many others unable to join due to space constraints. To help accommodate the demand, WMRLC is holding an identical workshop on March 24.
Mazel-Carlton wants peer-support group facilitators to know: "You can do this. It doesn't matter if you spent years in a psych ward. It doesn't matter what generation you are. We can figure this out. If you need support, we've learned a lot over the last three years. So whatever you're navigating, we might have done it before."
Mazel-Carlton adds a practical tip for those facilitating and participating in online support groups: "A good thing we can do for each other is to mute our mic when we're not talking. It makes it easier to hear and to be heard, and there's less that has to go over the Internet waves."
Building Community and Connection Online, Creatively
In addition to moving its peer-support groups online, the WMRLC is experimenting with using different platforms to help the community stay connected, supported, and informed during a time of rapid flux. WMRLC assistant director Natan Cohen has taken the lead in starting a Discord channel called "WMass Social Un-Distancing." Cohen explained to Mad in America that while the group is locally oriented, others are welcome to join or to learn more about how a similar channel might work for their communities.
Discord is an app that was created by the gaming community but is used by many other communities and has several advantages over more popular social media platforms like Facebook. "It is made more for live interaction than Facebook, which is forum-style and built around threads," Cohen explained. "Discord has built-in voice and video calling features, which can be done one-to-one or in groups. This creates a different experience that is more like 'hanging out' than posting to a forum." Discord channels also allow people to create sub-groups based on shared interests, which can be moderated by community members.
Cohen created a tutorial to orient users to the various features of the app:
Cohen's lifelong experience as a community manager in online spaces has illuminated some possibilities in these times. "Even though this crisis is awful, there is an opportunity when people are needing connection. They may have more patience and time to learn about a new platform like Discord." Cohen added, "Some of these online groups will keep going after this is all over."
Cohen emphasized the value of learning from those who have long experienced social isolation for many reasons, even prior to this current crisis. "There are so many people who are isolated because of disabilities, poverty, and other matters, and those people have a lot of wisdom to offer."
In addition to creating the Discord channel, Cohen is curating a selection of online wellness offerings for the WMRLC community and has created an application for holistic practitioners who wish to be included. "Our community is losing out on acupuncture, mindfulness, yoga, and kickboxing," Cohen said. "I noticed through my own social media feeds that many people are offering free classes right now. I thought it would be good to honor them for their time and commitment, and to curate some high-quality classes that we can post."
Practicing Collective Care in Unprecedented Times
Davidow underscores that as the crisis continues to unfold, WMRLC is dedicated to providing every incentive for workers to take care of themselves and stay healthy. "People need to stay home, either because they are particularly vulnerable, or because they feel like they might have been exposed to someone who's sick. We have a lot of that going on," Davidow said. "In most instances, we're not even asking them to use their paid leave."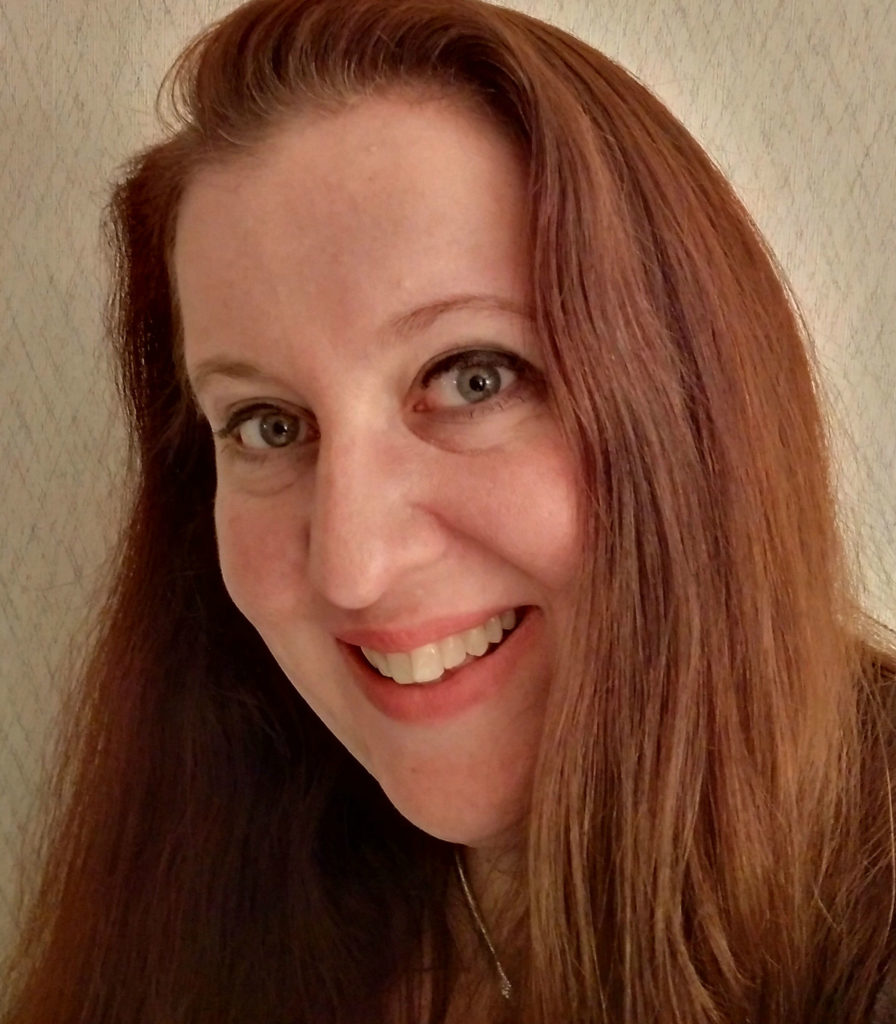 "If someone is working online and doesn't make their base hours, we'll credit them the rest," Davidow added. "We're really trying to be generous in that way, so people don't feel like they have to make these choices based on the ability to survive financially."
WMRLC employees are encouraged to avail themselves of the online peer-to-peer support groups on offer. And Davidow shared with Mad in America that the organization has added two weekly Zoom groups just for employees to talk about both work-related and personal matters.
"We're also trying to leave a lot of space for people to create things," Davidow added. "It's not just one person who's driving the question of 'what should we be doing?' A lot of people have input into that. In a time when lots of control has been lost, for people who want to create things, having that to focus on is important."
WMRLC intends to persevere to every extent possible as a community resource and an alternative to force and coercion. "If we're saying that we're an alternative to the hospital, but then something big happens in our community and we say, 'Nope, we're out of here,' it sends a message of 'No, we're not an essential support,' a message I don't want to send if we don't have to, because it's clearly not true," Davidow said.