A new study documents what happens after clinicians report "very serious adverse drug/device reactions (ADRs)" of medications experienced by their patients. To be defined as a "very serious ADR," it had to be caused by "severe toxicity," according to the researchers. They focused on drugs with large settlements and large numbers of documented harmed patients. This ensures that the reported events were true and accurate.
The paper revealed that even after clinicians made these reports, there was a long delay before the pharmaceutical company responsible would admit the harms to regulators. Eventually, these reports cost the pharmaceutical industry tens of billions of dollars in fines and lawsuits. But before then, the clinicians who reported the harms were threatened by pharmaceutical executives, sued, and in danger of losing their jobs—and in the intervening years, more patients could be harmed.
"Clinicians who publish first reports of ADRs do so at personal and professional peril," the researchers write.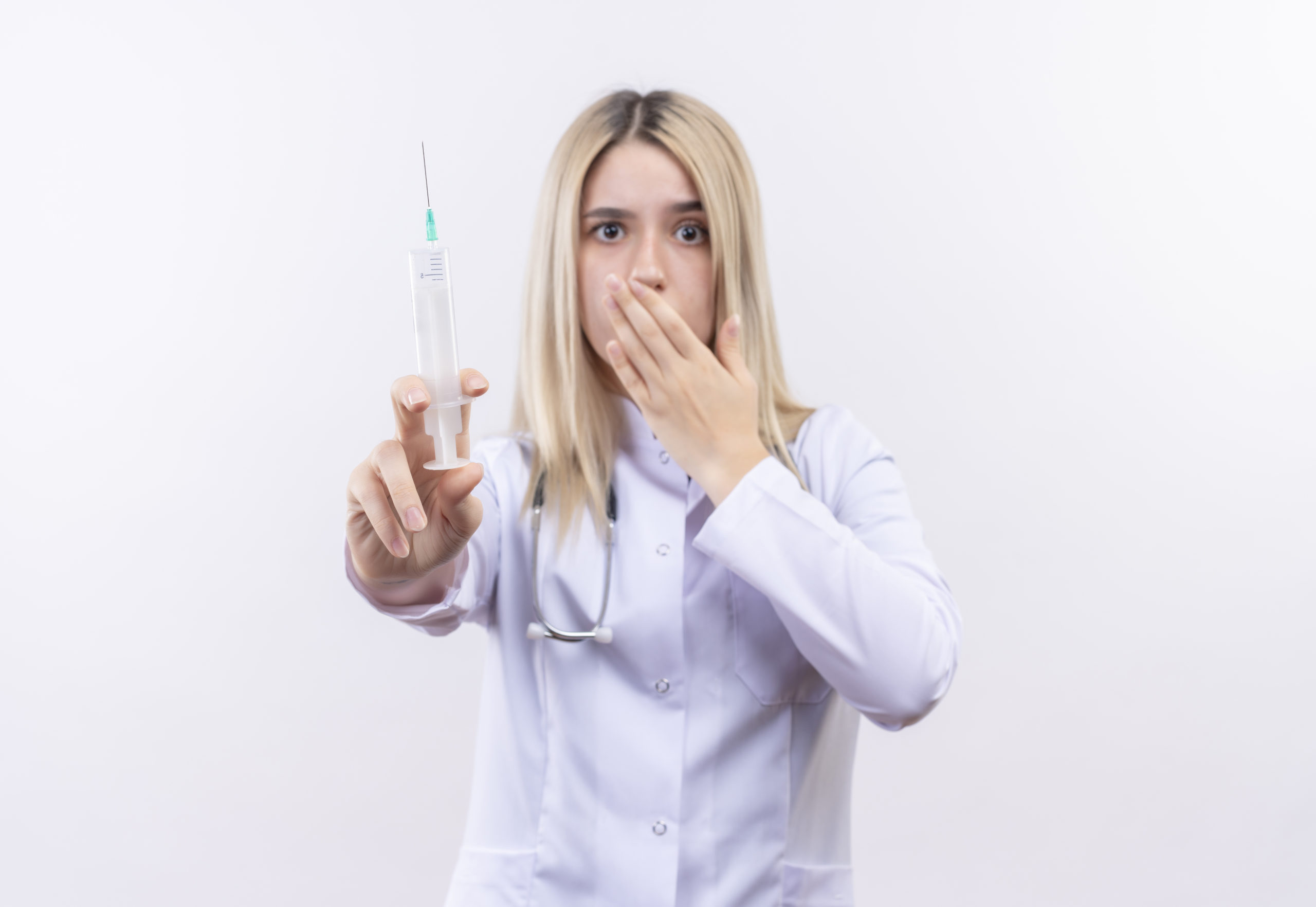 The lead author of the project was Charles L. Bennett at the SONAR Project of the University of South Carolina College of Pharmacy. SONAR is the Southern Network on Adverse Reactions, an NIH-funded "pharmacovigilance" network that spans 50 affiliated universities. To maintain its objectivity, SONAR does not accept funds from the pharmaceutical industry.
In a previous paper, the researchers focused on hematology/oncology drugs and devices. In that study of 14 clinicians who reported ADRs, "12 experienced negative feedback from manufacturers, four experienced negative feedback from academia, and six received either no feedback or negative feedback from the FDA."
The researchers also cite the case of Nancy Olivieri, who reported medical risks during a clinical trial in 1996. She experienced 18 years of legal action by the pharmaceutical industry, officials at her college attempted to discredit her, and she lost her position at the Hospital for Sick Children. Her findings were corroborated and eventually confirmed by the FDA.
This mirrors Mad in America's own report on whistleblower Jay Amsterdam, a prominent researcher in psychiatry who reported unethical conduct in GlaxoSmithKline's study 352 and experienced serious consequences to his career.
In the current study, Bennett and the other researchers expanded their focus to other fields besides oncology. They focused on ADRs for drugs and devices that had generated at least $1 billion in sales and that were eventually subjects of FDA meetings to discuss withdrawing FDA approval. Additionally, they focused on drugs/devices for which a specific clinician could be identified as reporting the ADR in a peer-reviewed journal article.
For the 15 drugs and one device identified by the researchers, they identified 785,000 people injured by the drug or device; eventually, the pharmaceutical industry paid over $38 billion in legal payments due to these harms.
The researchers list the dangerous drug/device effects as follows:
"Identified toxicities included venous thromboembolism, cardiovascular events, tumor progression, jaw osteonecrosis, severe hypertension, cardiac valvulopathy, severe renal insufficiency, hemorrhagic stroke, drug-associated mortality, renal failure, severe neuropsychiatric toxicities, nephrogenic systemic fibrosis, and prosthetic hip failure."
Additionally, four different pharmaceutical companies paid $1.7 billion in criminal fines after it was discovered that they purposely hid the dangerous effects of their drugs from regulators and the public.
And what of the clinicians who reported that their patients were harmed?
Of the 18 clinicians who made the reports documented in this study, pharmaceutical "manufacturers filed lawsuits against three clinicians; and pharmaceutical executives purportedly threatened five clinicians." Additionally, one of the clinicians, Eric J. Topol, lost his position due to reporting that the drug in question, Vioxx, had harmed a patient.
There is a huge financial incentive for the pharmaceutical industry to lie about their drugs' harmful effects. Seven of the drugs/devices were removed from marketing after the harms came to light, while 12 drugs received box warnings from the FDA, and one received a regular warning. After these harms were discovered, "annual sales decreased 94% from $29.1 billion […] to $4.9 billion."
The pharmaceutical industry lost more than $24 billion because it was discovered that their drugs severely harmed hundreds of thousands of patients.
Nonetheless, this is a fraction of the amount of money these companies made in the few years before their drugs were removed or had warning labels instituted. Moreover, there is no consequence to the individual pharmaceutical industry executives responsible for hiding their drugs' deadly effects.
The researchers write, "no pharmaceutical executive associated with very serious ADRs paid financial penalties for failing to disclose ADRs."
Data Safety Monitoring Boards (DSMBs) are intended to partially fulfill this purpose, vetting adverse events reported during clinical trials. But, according to Bennett and the other researchers, DSMBs sometimes have "corporate representatives" as members—and these DSMBs exhibited delays in reporting adverse events to the FDA and other regulators.
These harms obviously have huge impacts, both financially and in terms of lives lost and people injured by the drugs and devices involved. Because of the seriousness of the harms—and because of the immense financial incentive for the industry to cover up these incidents and the documented threatening of whistleblowers—the researchers suggest that independently funded centers should investigate these reports.
"Because very serious ADRs impacts are so large, policymakers should consider developing independently funded pharmacovigilance centers of excellence to assist with clinician investigations."
****
Bennett CL, Hoque S, Olivieri N, Taylor MA, Aboulafia D, Lubaczewski C, . . . & Smith WK. (2021). Consequences to patients, clinicians, and manufacturers when very serious adverse drug reactions are identified (1997-2019): A qualitative analysis from the Southern Network on Adverse Reactions (SONAR). EClinicalMedicine, 31. (Link)